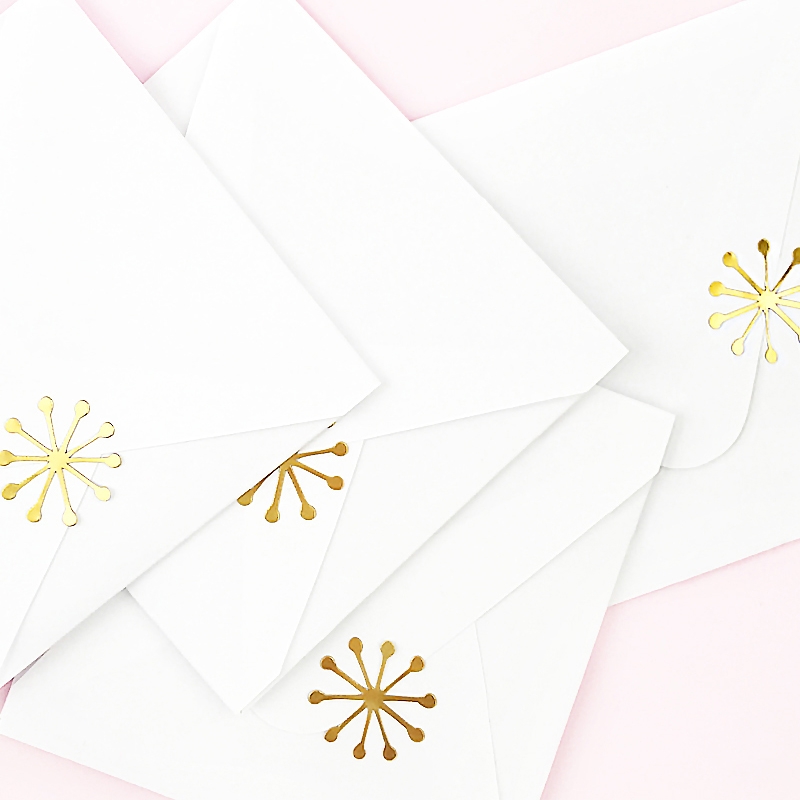 Happy Friday! How was your week? Did you know that Silhouette's annual 12 Days of Christmas is going on right now? Each day they post a new free shape on their design store in addition to the free shape of the week which is this cute Christmas Ornament. The little snowflake in the design caught my eye, leading to today's DIY Gold Mod Snowflake Seals. Add a little gold foil and your Silhouette cutting machine, and you are set!
---
The What
The How
Download Christmas Ornament
In Silhouette Studio, go to the Design Settings Page and confirm that your page and mat are showing Curio settings
Open the ornament shape
Ungroup the shape and select the snowflake
Resize to about 1 in high and replicate throughout the page
Set your blade to Printable Foil settings in the Tool 1 (red) slot
Load your gold foil on to your mat (note: peel the blue protective sheet off first)
Load your mat and other platforms onto the tray. In the settings, you will see 6 platforms are required. These are the platforms that come with your Curio bundle. Each one is labeled with a 1 or 2 (which counts as the number of platforms). Your mat counts as 1. So you will need a two 2s and a 1, then your mat (2+2+1+1=6)
Load your tray onto your machine, and send to cut using Printable Foil settings. Note: I set my speed to 1 and thickness to 33 because of the delicate nature of the shapes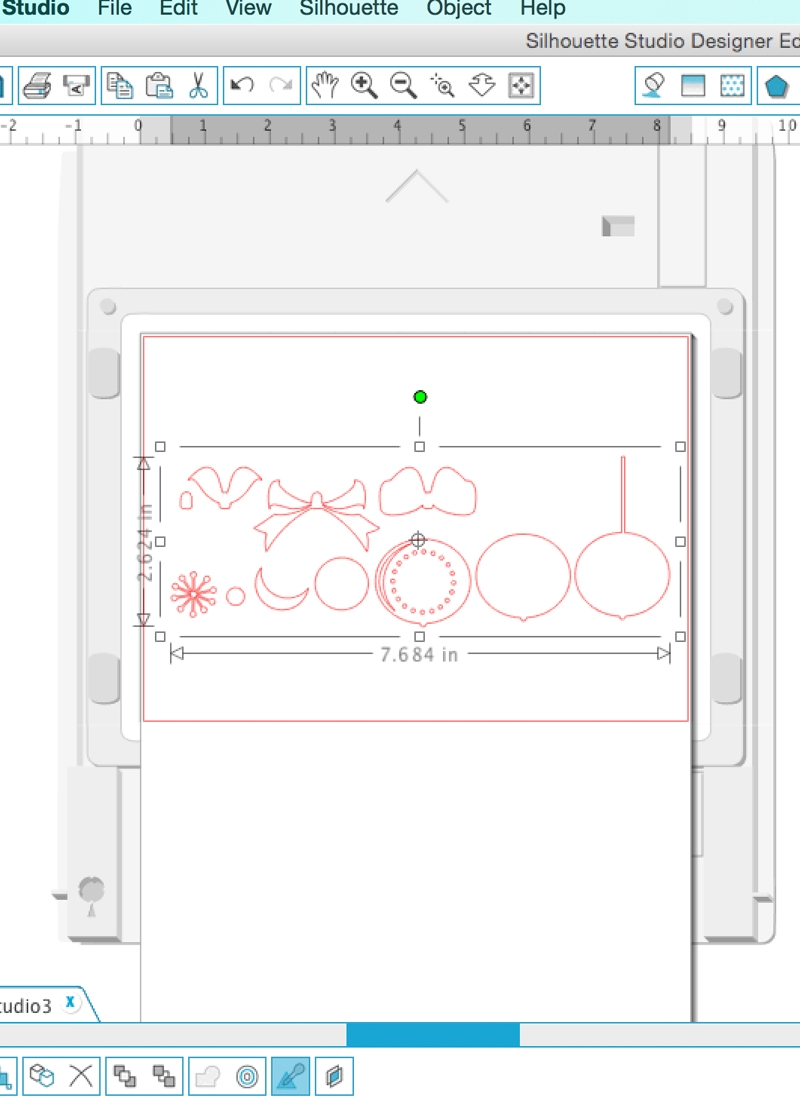 Once you unload the cut shapes, you can use them as seals for your holiday envelopes and packages. How did your snowflakes turn out?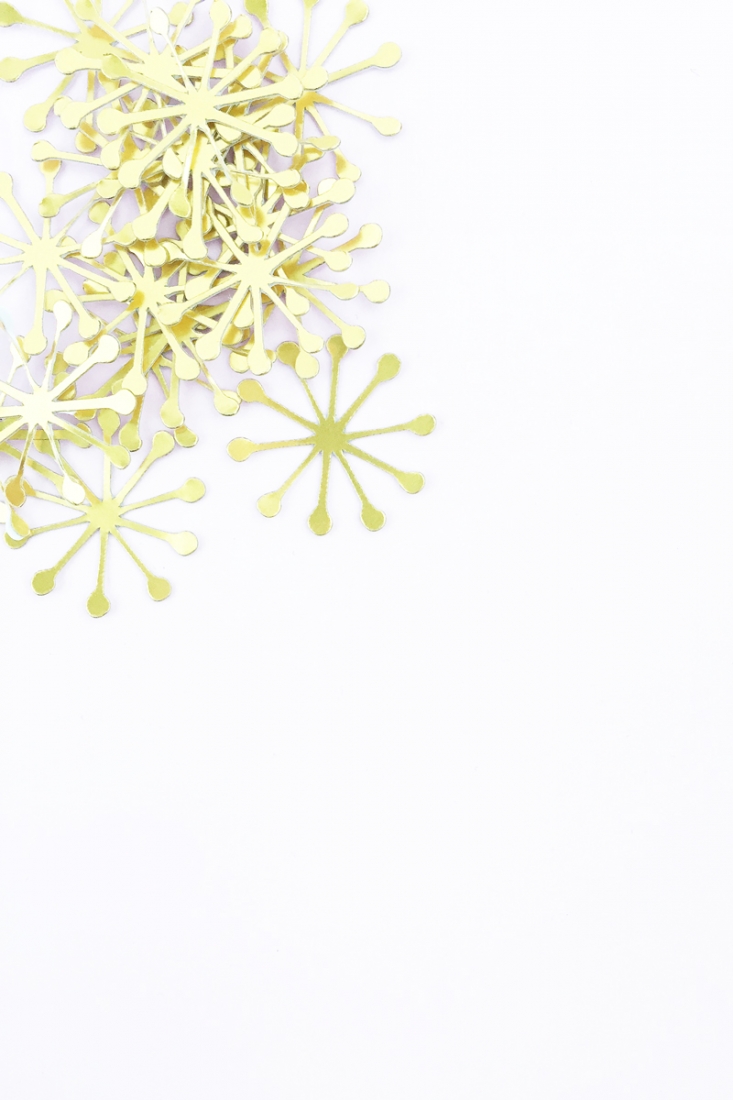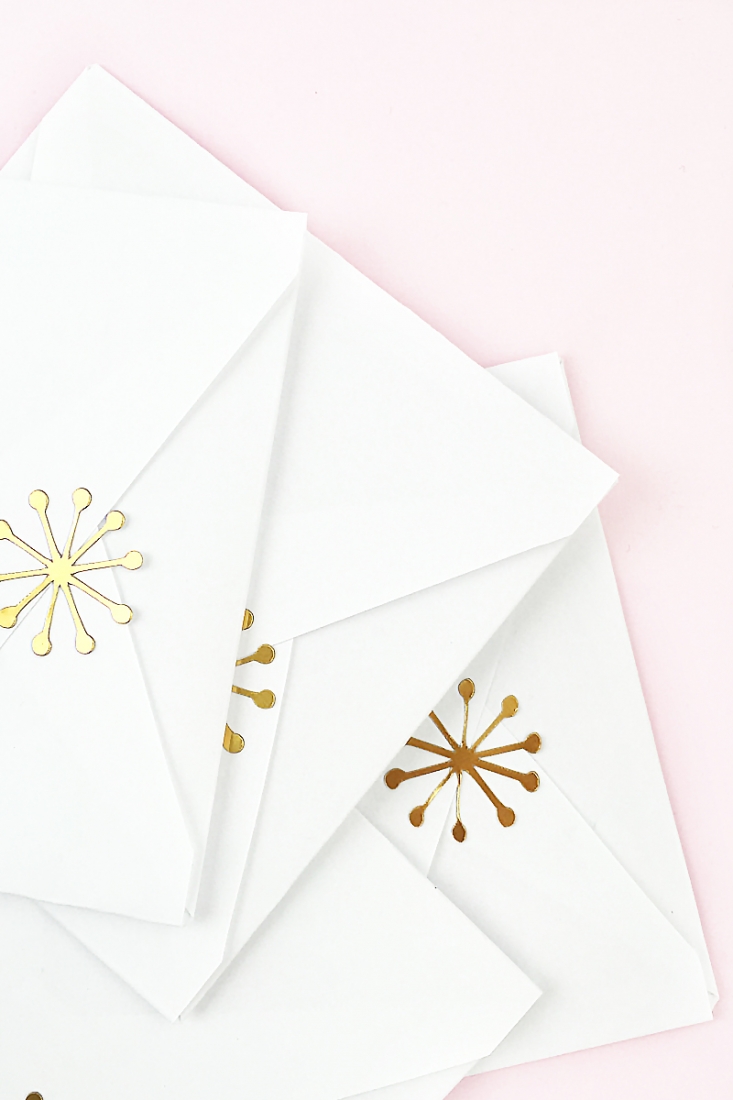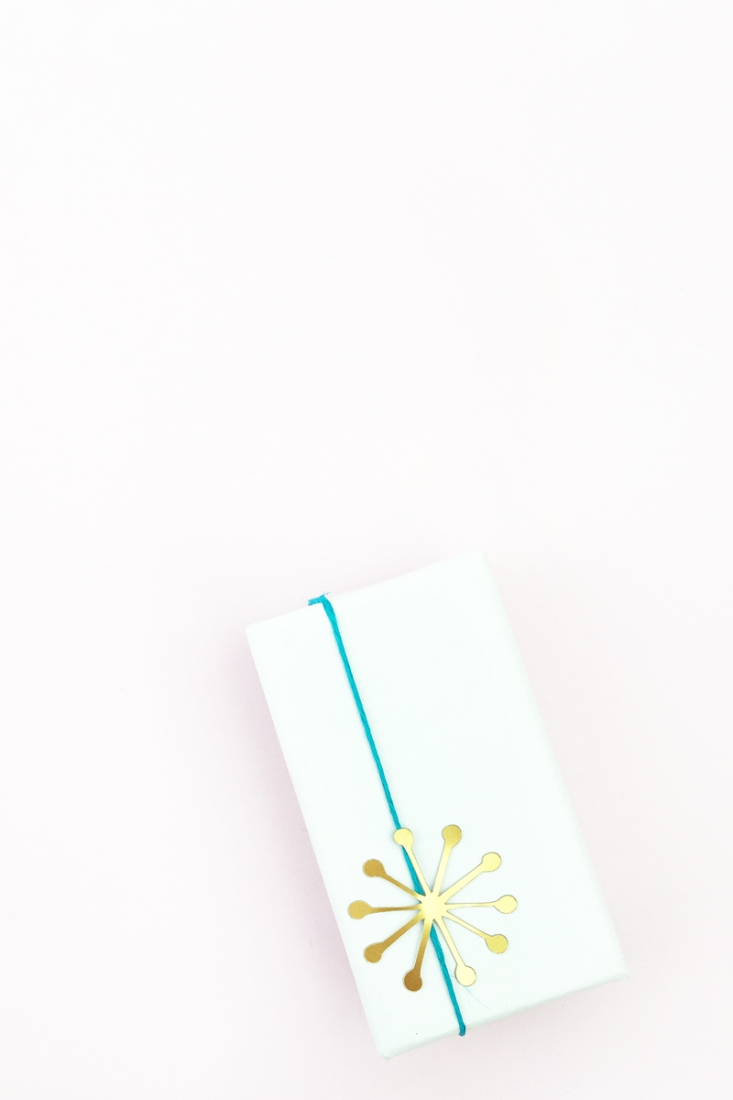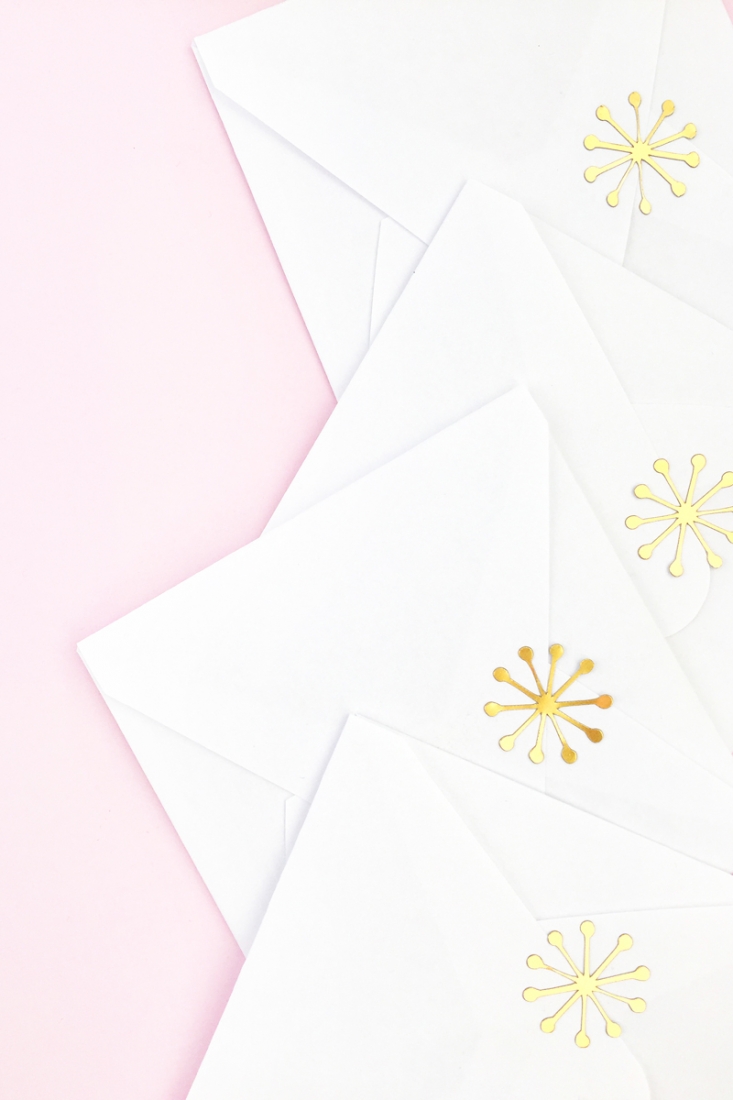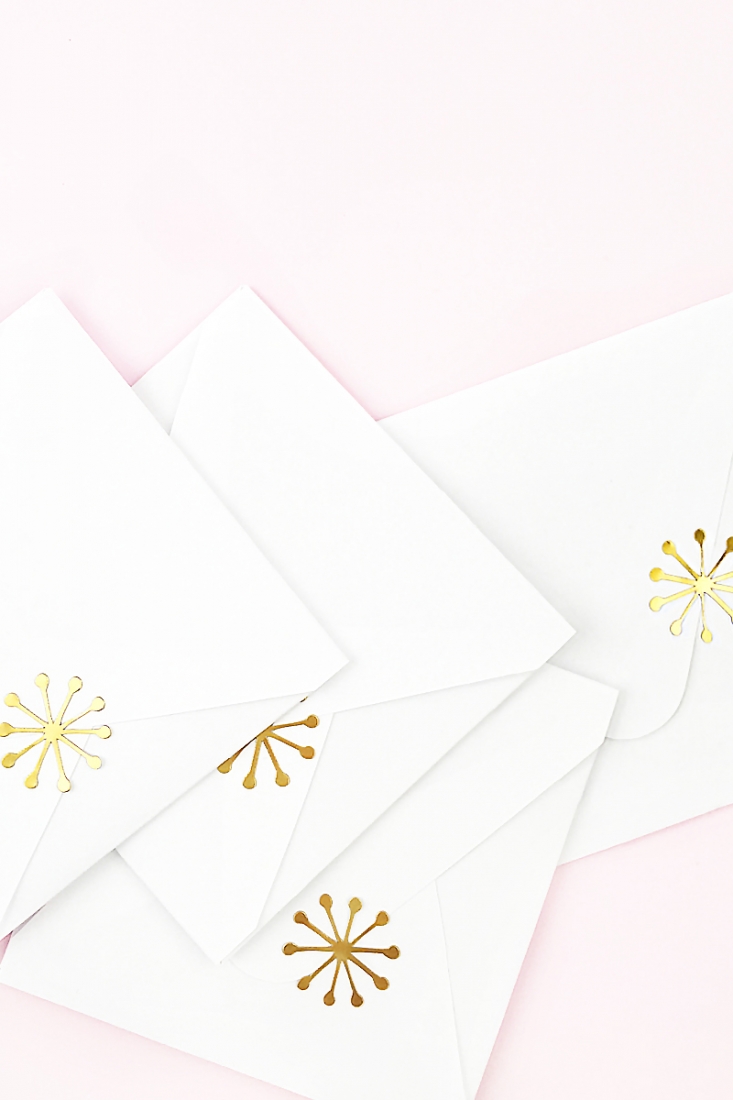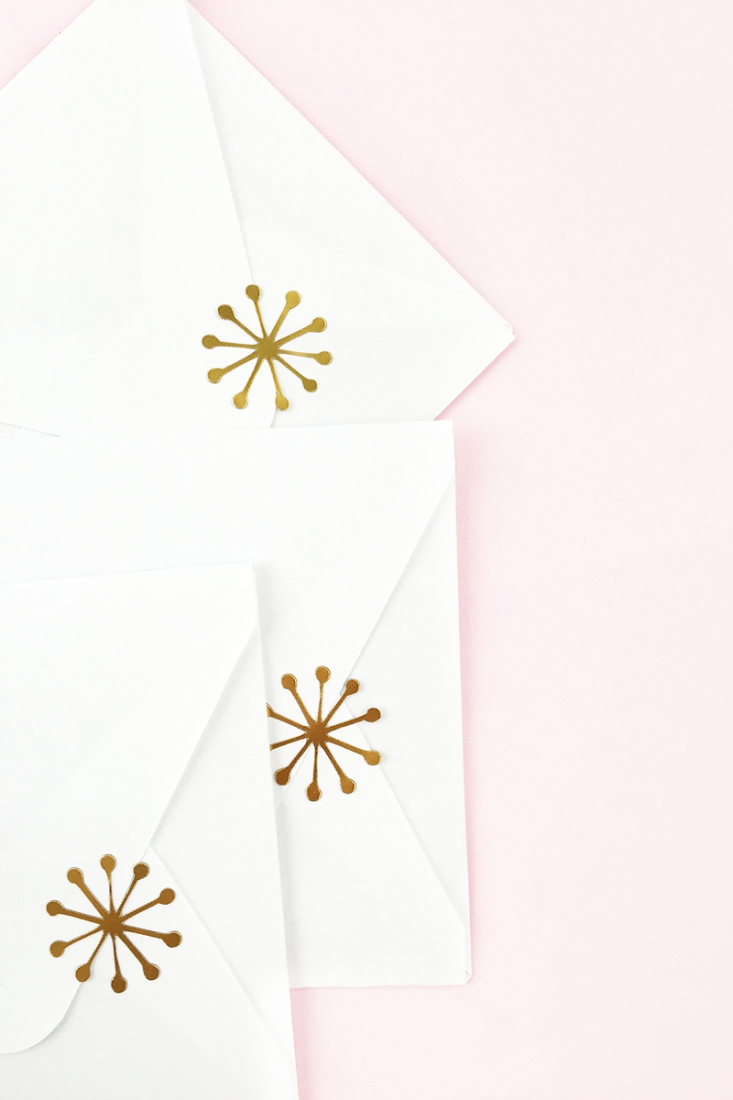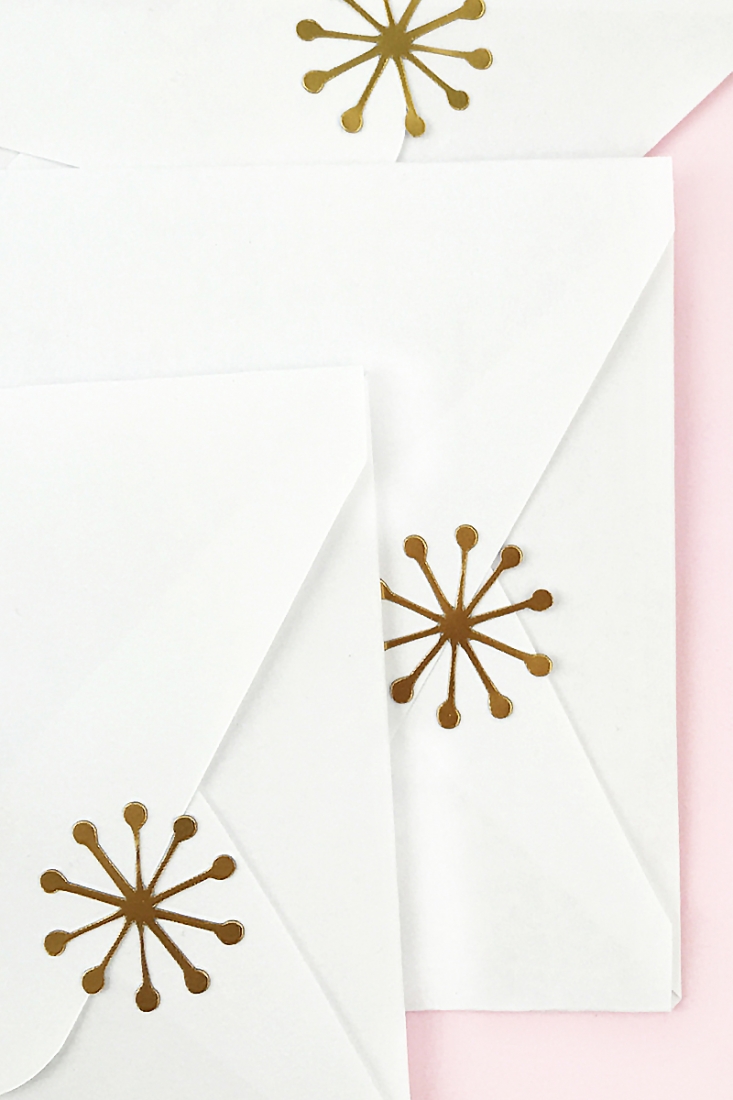 This post is brought to you in partnership with Silhouette America. I adore my Silhouette cutting machines and all the other products I have used from Silhouette. This awesome partnership allows me to share great bundles and deals, as well as fun projects, like this one.
Looking for some more inspiration? Take a look at my other Silhouette projects.