I've been married for just over 13 years and I have to admit that I still love all things wedding – the invitations, the lettering, THE DRESS.
I came across the Martha Stewart Vintage Floral Punch Around the Page set, and it just made me think of walking down the aisle again with my fella. Instead of lining the envelopes (which I adore too, and yes, I would post on that soon!), I played around with just using strips of the design as an inset border. It requires just a little bit of angling, but totally worth it. If you plan on making the envelopes yourself, I made mine using a mini scoring board. On the back of it there is an envelope guide/ how-to for various standard envelope sizes.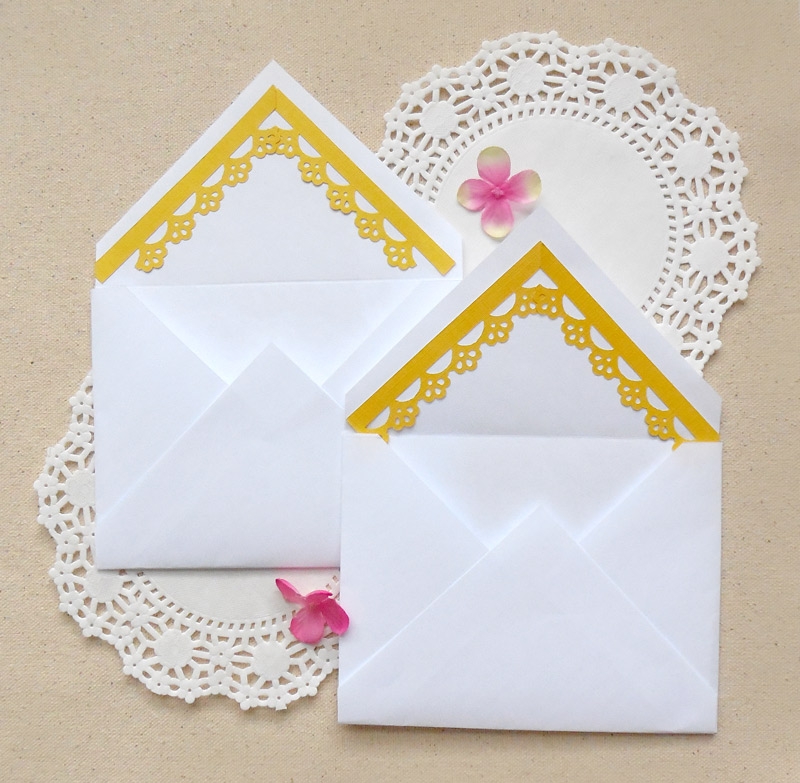 In terms of your design or punch, it is totally up to you. There are many to choose from and you only need the border punch not the entire set. Browse through a few, and if you want to experiment, start with invitations for a shower or something smaller if the thought of doing a larger number overwhelms you.
---
The What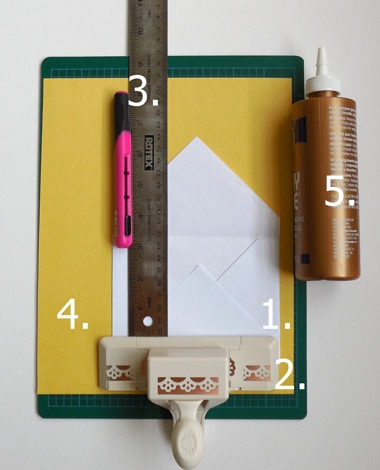 The How
Step 1:
Step 2:
Step 3:
And you are done! Which punches will you use to make your gorgeous envelopes?