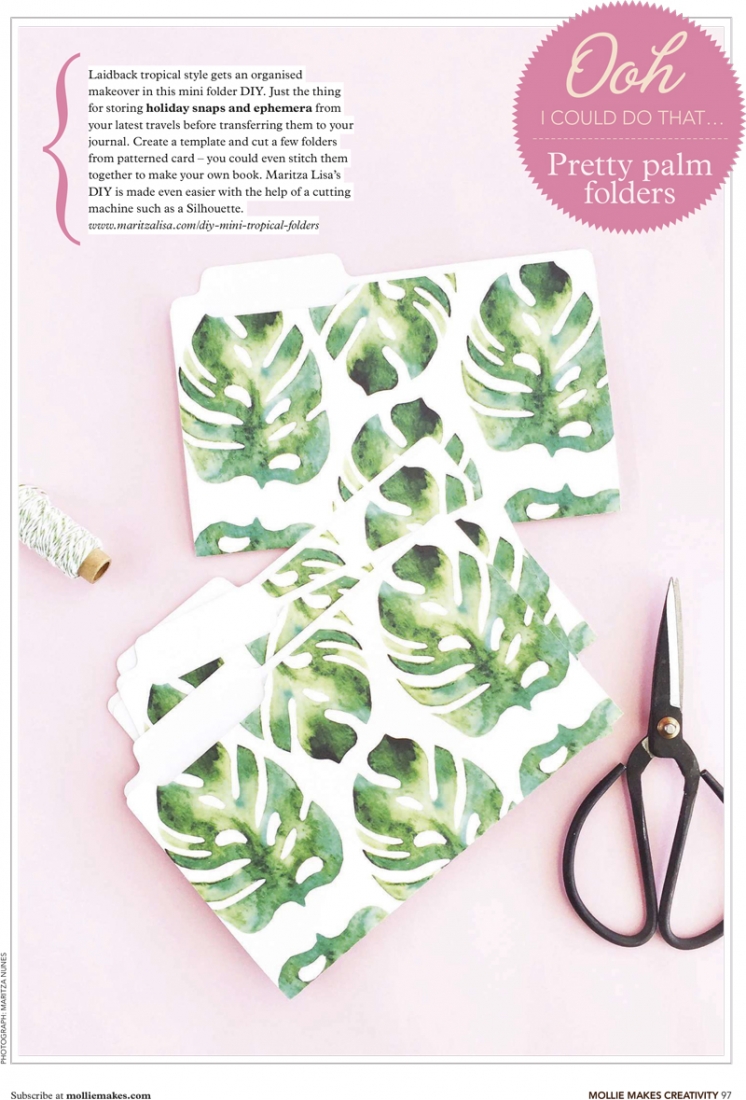 I got some really happy mail today and needed to share. A copy of the Mollie Makes Creativity magazine arrived today and I was so bloody excited to see my little blog and the DIY Mini Tropical Folders post featured in such a beautiful book-zine
If you are not familiar with Mollie Makes, Mollie Makes is a lifestyle magazine for those who live creatively. It brings you the latest crafting trends in easy-to-follow how-tos, encouraging you to adapt and share your own crafty spin on things. This amazing brand celebrates creative industries and gives up-and-coming designers their first platform. They discuss hot topics in the design world with lots of insider tips. And above all, they aim to inspire you to live your best, artful life.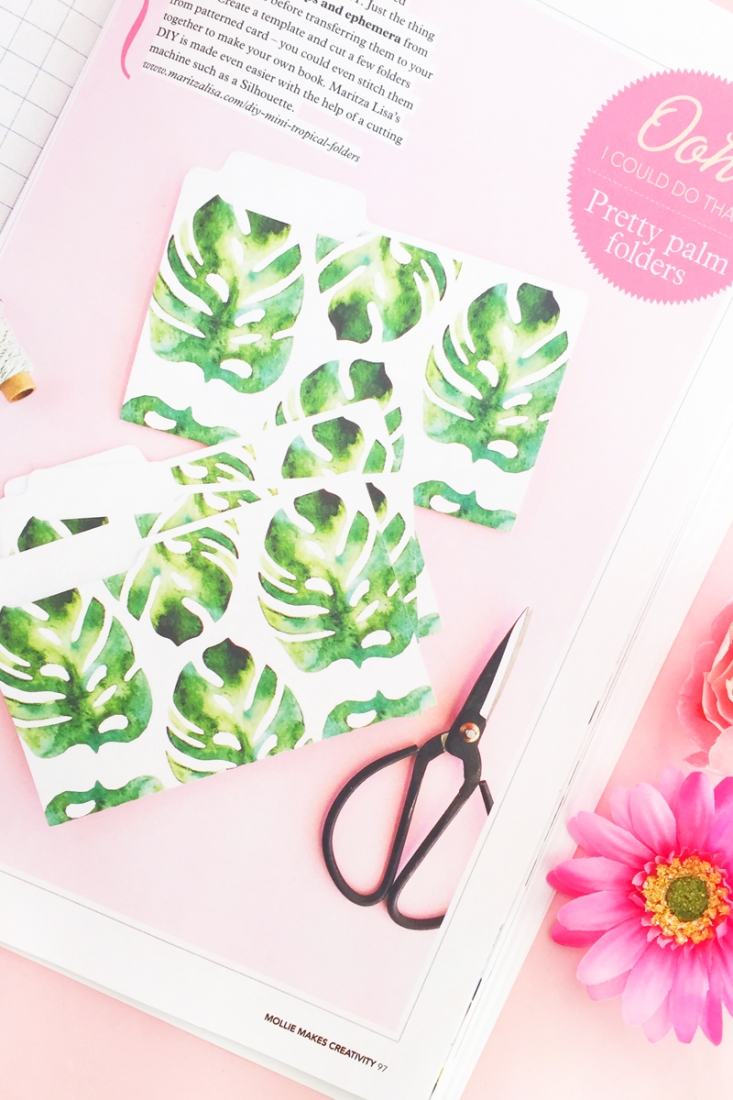 Creative endeavors are more than a day job for the Mollie Makes team. From choosing gorgeous indie cushions and prints for their interiors pages to learning how to take beautiful photos for our website and Instagram feeds; customizing clothes to making gifts for friends, they're crafting along with you. The Mollie Makes team loves trying new things and being inspired by what you're creating, wearing and blogging about too.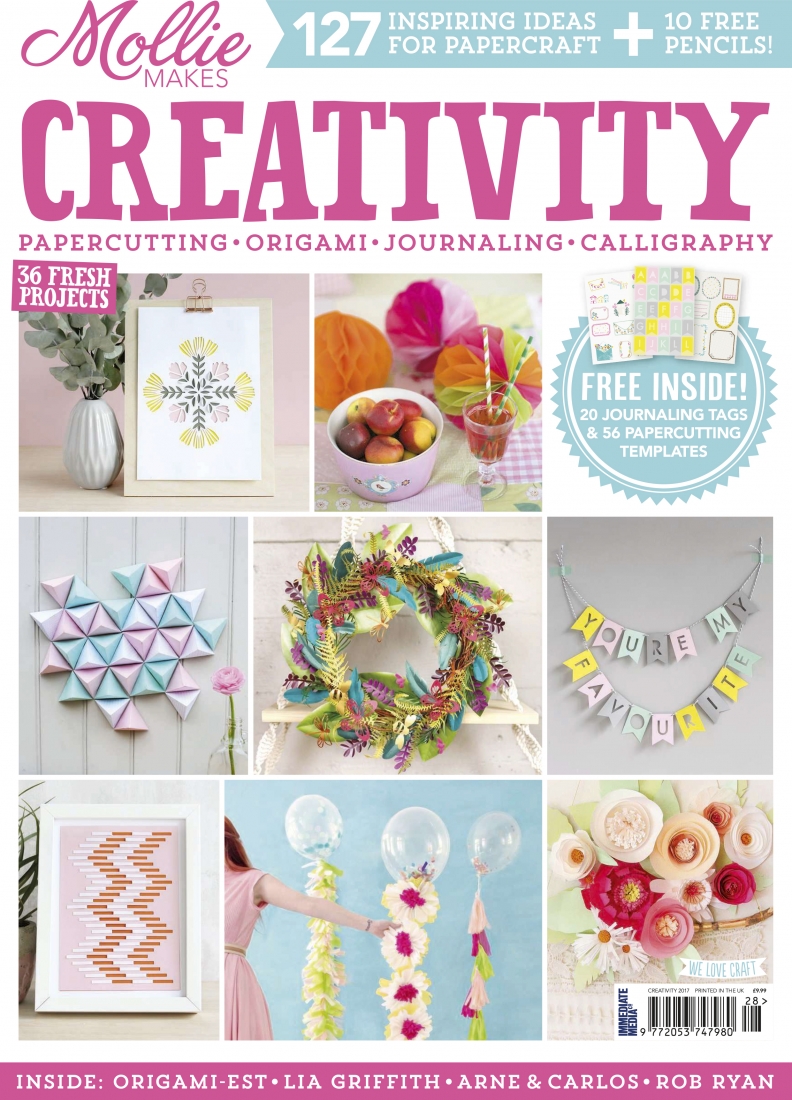 The Mollie Makes community is supportive, lively and full of crafty knowledge and like-minded people. To get a copy of the Creativity book-zine, you can order here.
And you can keep up-to-date with the Mollie Makes blog right here.
Finally, a sample of the magazine can be found here – let me know what you think!