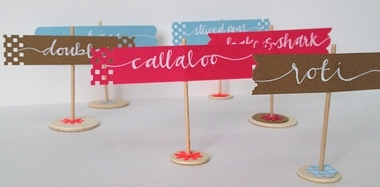 Hello Everyone!
For those of you who do not know me, I was born and raised in the lovely little gem of the Caribbean known as Trinidad and Tobago. My best memories are associated with this time of year – the Carnival season. The weather is superb, the parties and music go on forever and … the food. I need a separate post on the food…Delish. For now, here is a little something for those of you hosting a Trini party, or any party coming to think of it. A way to label your sumptuous dishes and a conversation starter for the story of its yummy origins.
---
The What:
Punches (I used border and flower punches)
Cutting mat – this is the one I have
Cardstock, pen, hole punch, glue
Ruler, wood circles, mini wood dowels, hand drill (I have this one, but this one looks awesome!), craft knife (or scissors – not shown)
The How:
Step 1: Create your stands with your hand drill, dowels and circles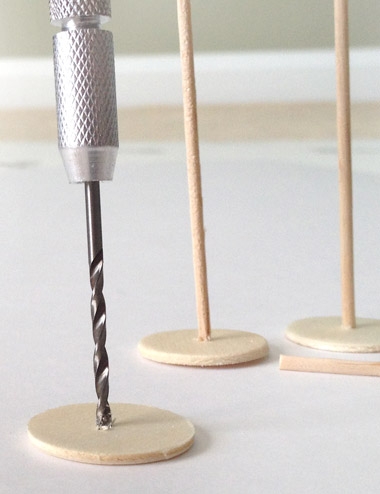 Step 2: Cut out your rectangles (3/4″x 4″) for the labels, and smaller strips for the back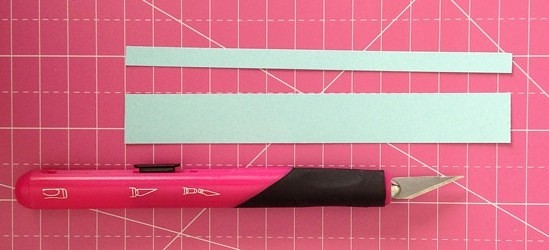 Step 3: Apply your border punch to the short ends of your label. If you do not have a punch, you can use a craft knife (or scissors) as shown below
Step 4: Write out your labels
Step 5: Attach your label, backing (the smaller strips from Step 2) and post with glue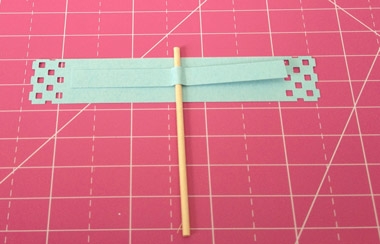 Step 6: Punch your shape as shown below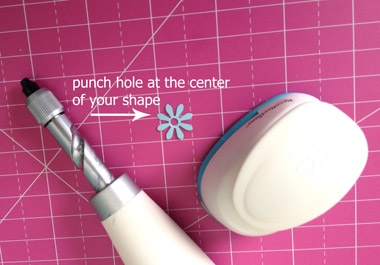 Step 7: Assemble your gorgeous creations, toss a little sparkle on the table and you're set!