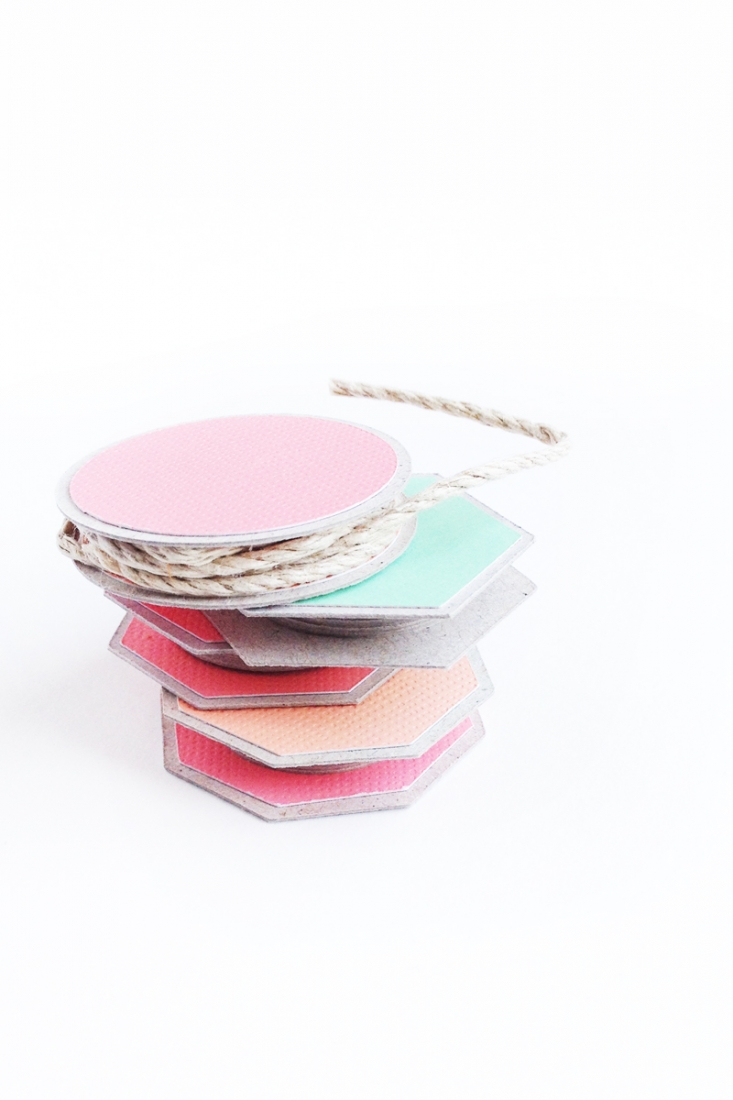 My Canadian peeps: Happy Canada Day! I can't believe it's July – I'm starting to hyperventilate … summer … stay, please. For a long time. And…. breathe. Okay, to celebrate all these North American birthdays, how about a little DIY'ing? I thought these geometric spools might be a relatively simple project. The end product will be pretty and handy for all those left over bits of string, thread, twine…yeah? Also great for making craft kits for loved ones – just sayin'.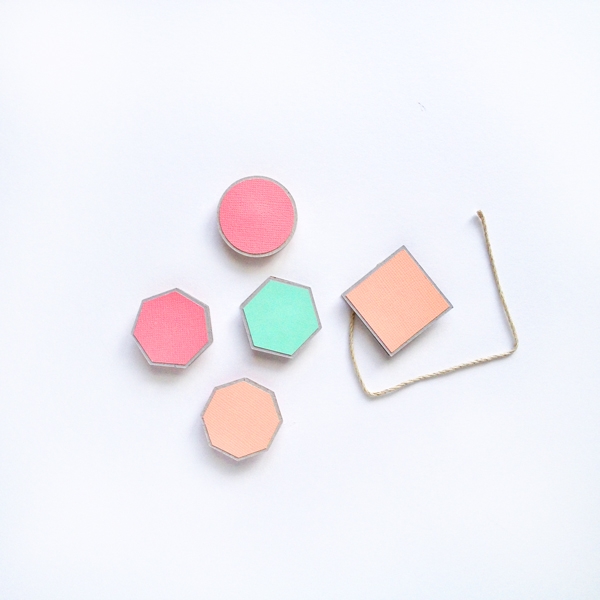 The What
The How
Step 1: Create a new document in Silhouette Studio and use your shape tools to create your spool components. I used the circle, polygon and square for the tops and bottoms (about 1.5″ wide), and smaller circles (10 per spool) for the middles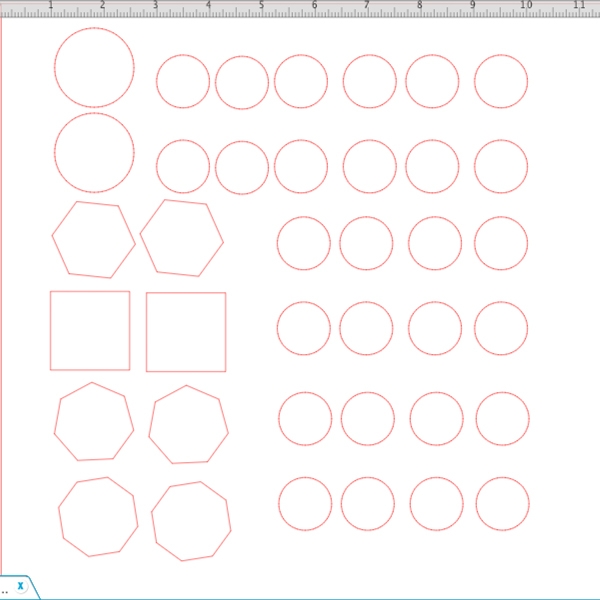 Step 2: Cut the shapes you created using Chipboard (remember to adjust your blade and cut settings)
Step 3: Glue about 10 of the small circles together
Step 4: To add a bit of decoration and color, I cut smaller versions (using the internal offset tool) of the tops and bottoms (from Step 1) in pastel colored cardstock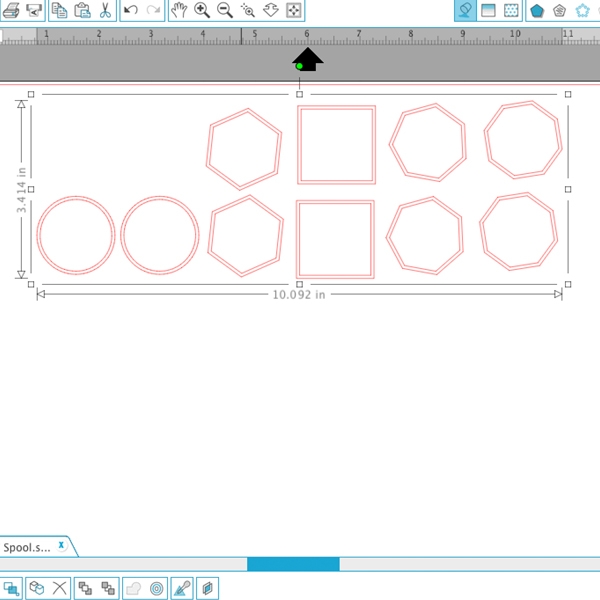 Step 5: Assemble with glue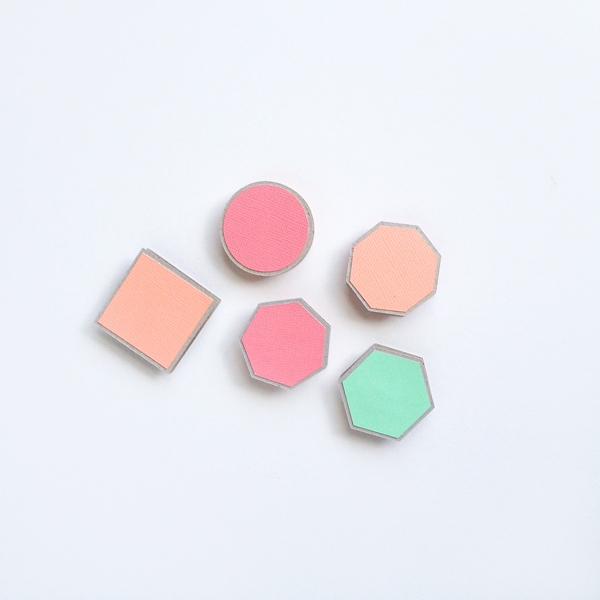 Step 6: Add your string/ribbon/twine… (you get my drift), and you're set to be prettily organized!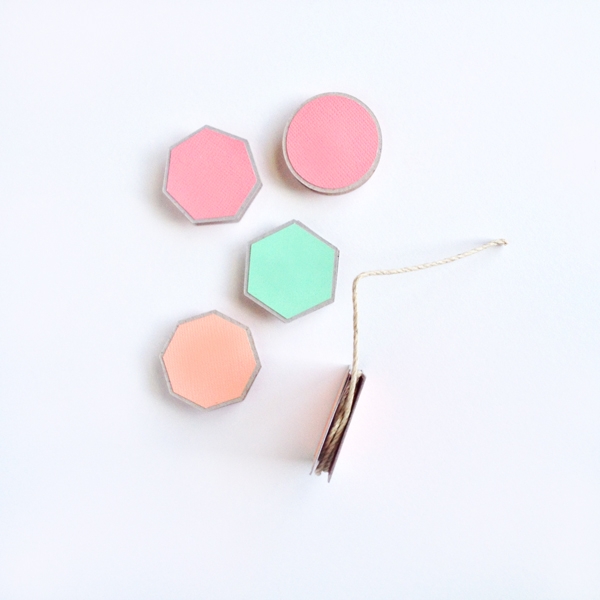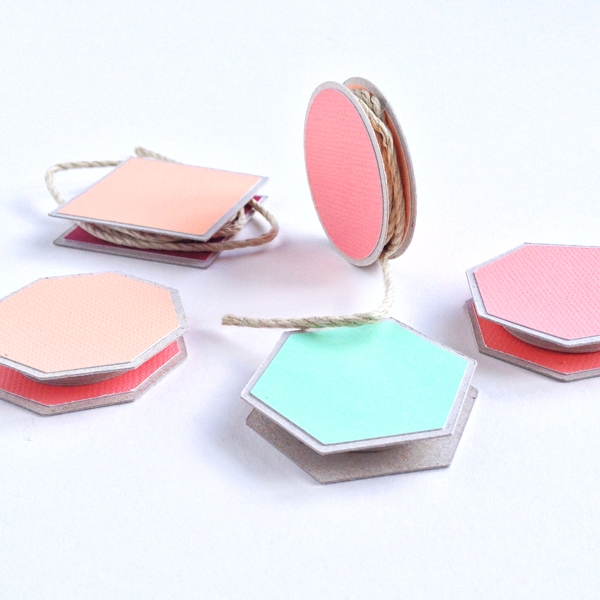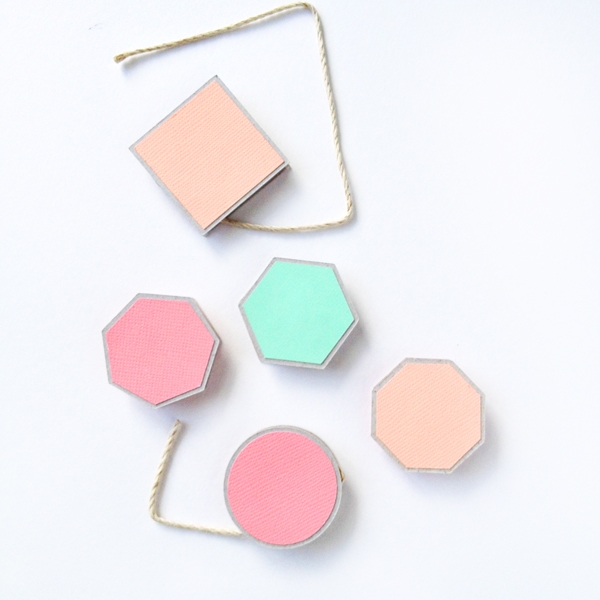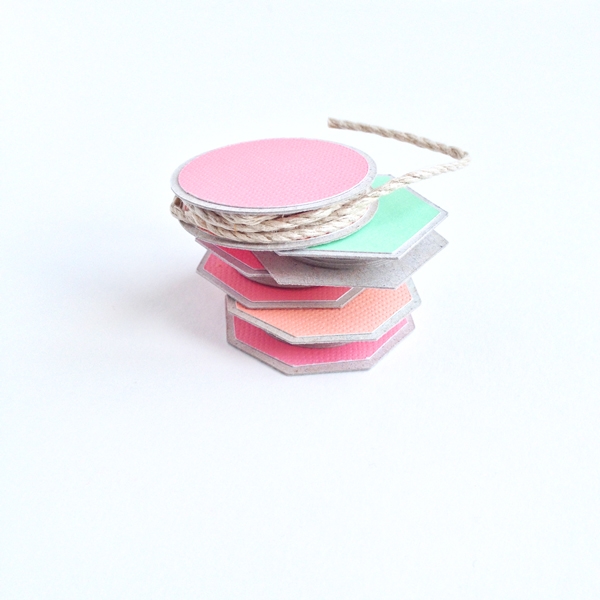 Looking for some more inspiration? Take a look at my other Silhouette projects.