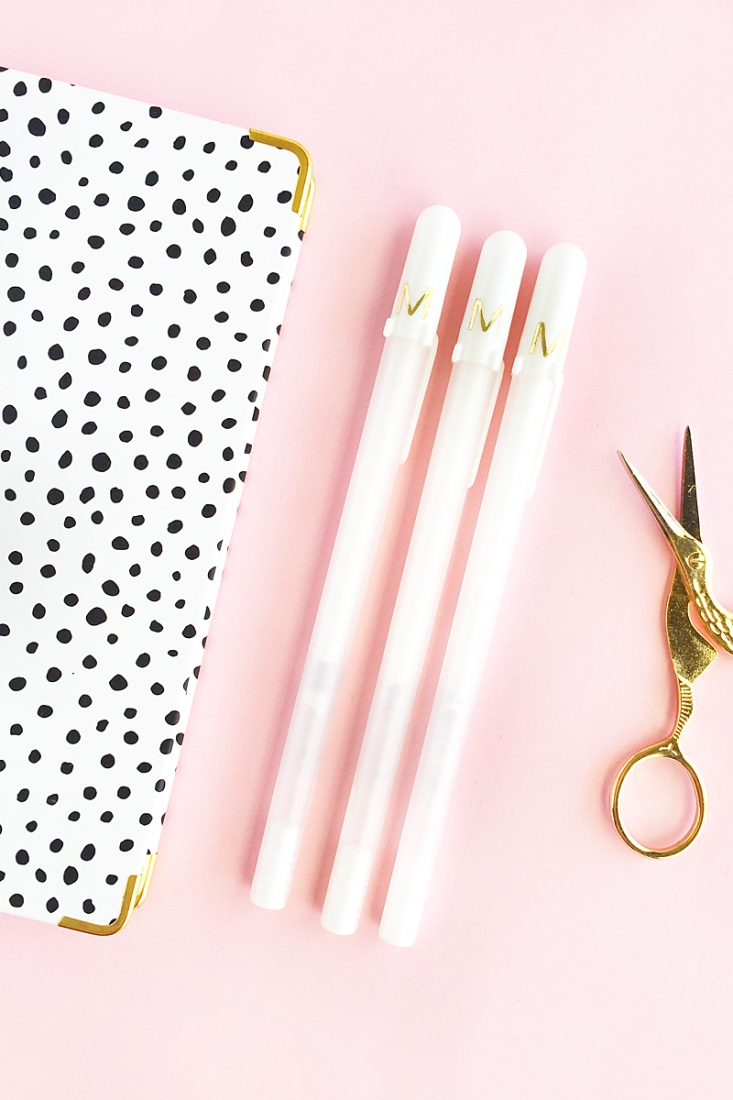 It's back to school season and also, I could not resist another gold tattoo paper tutorial. These DIY Gold Monogrammed Pens are the perfect gift for a student or for yourself. And it is so very easy to make with your Silhouette cutting machine. Read on for the tutorial!
---
---
DIY Gold Monogrammed Pens – The What
*This post contains affiliate links for products that I use and love!
---
DIY Gold Monogrammed Pens – The How
Open Silhouette Studio and use the text tool to type your letters on the cutting area (I used Helvetica with each letter being .4 in)
Mirror your design so that the image is reversed
Load your gold sheet into your Silhouette cutting machine (metallic color side up)
Send your design to cut using Temporary Tattoo Paper settings (I lowered my speed to 1 given the size)
Once cut, remove the clear adhesive paper and apply the tattoo face down onto your pen
Optional: apply a clear sealant or nail varnish to protect the tattooed image (this will help make the tattoo last longer)
Easy, right? Now tell me in the comments below – are you keeping them or giving them as gifts?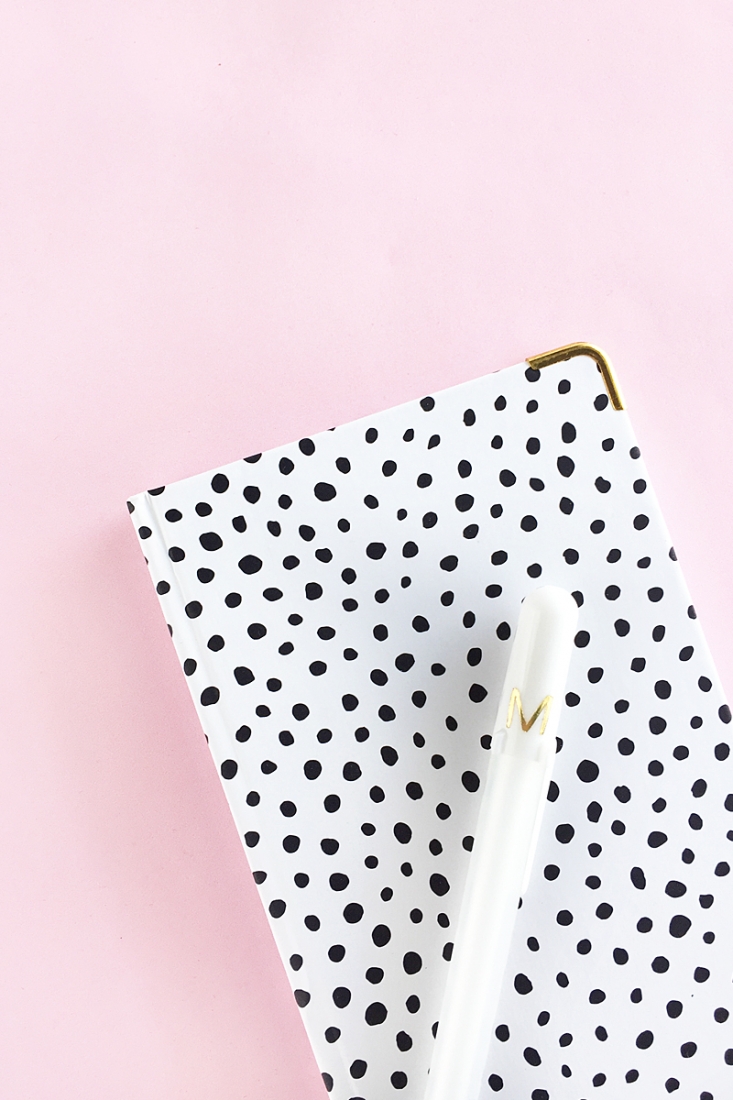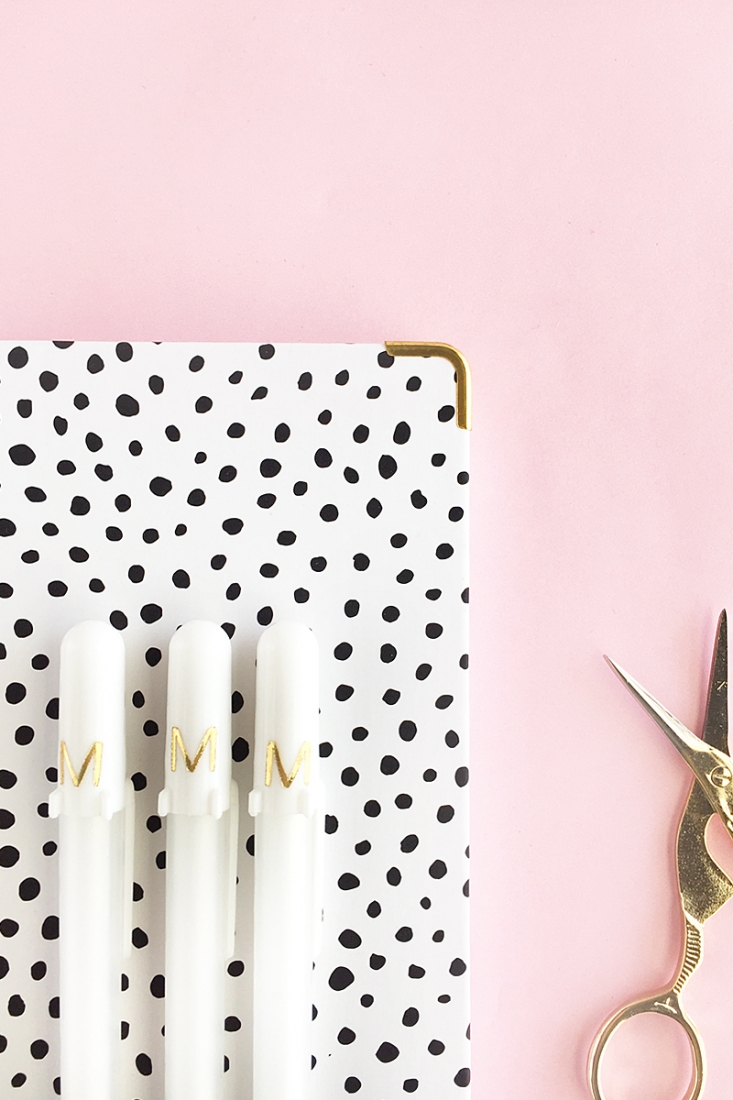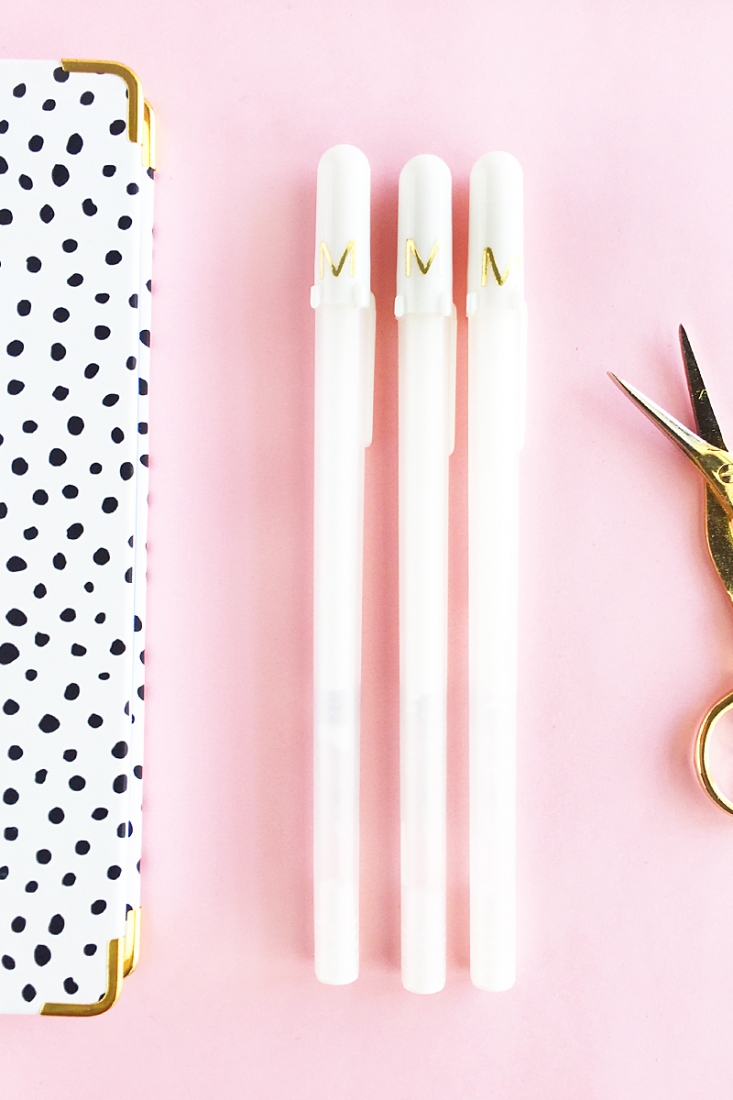 Looking for some more inspiration? Check out my other tattoo paper projects and craft a little longer with me!