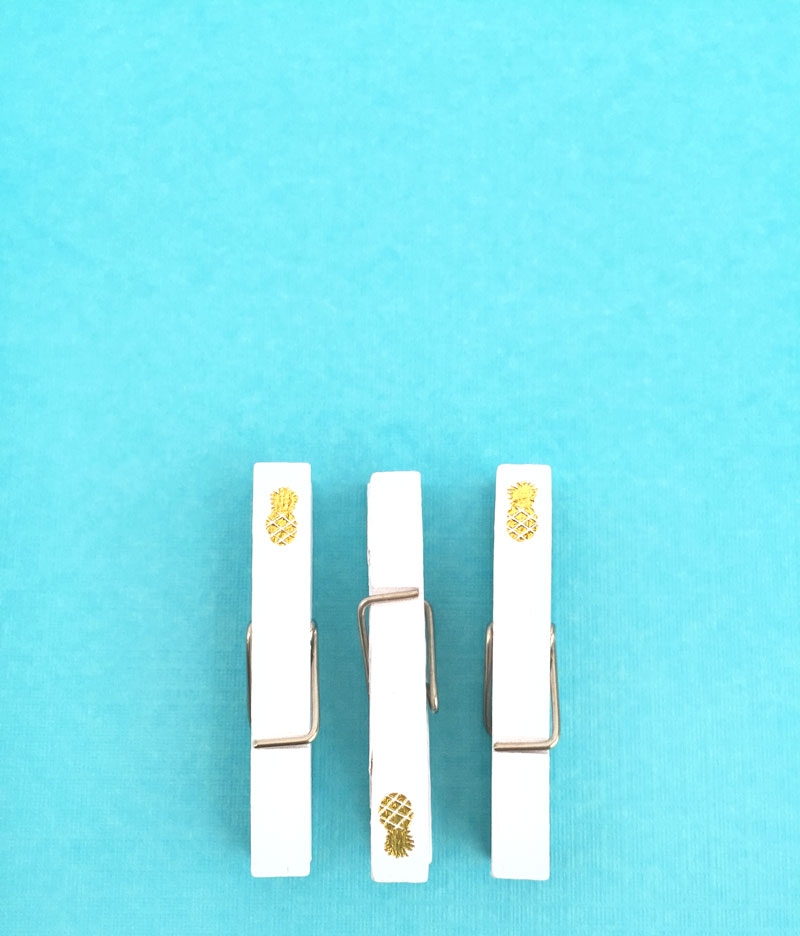 Happy Tuesday! Just a quick little project for you today. You can probably tell that I have a slight obsession with mini clothespins. My DIY gold pineapple clothespins were inspired by these nail decals by DIY Nails (I'm not an affiliate, I just love their stuff!). Aren't they cute?
I bought the gold foil Paradise set, and instantly thought that they would be perfect for my little clothespins. The pineapples are irresistible. The final product will be perfect for office clips or even gift embellishments. So, what do you think? Want to make your own?
---
The What
Clothespins (I got mine at Michaels but you can get them here too)
Mini gold foil tattoos or nail decals (I got this gold foil Paradise set)
Small bowl of water
Sealer (like Mod Podge)
The How
Cut out your nail decal and follow the instructions on your packet
Place your tattoos/decals on the clothespins
Seal with Mod Podge or any other kind you have on hand
And that's it! A pretty modern and summery update for your clothespins or clips that will add a touch of summer to desk or your gifts and packages. Which tattoos/decals will you use?