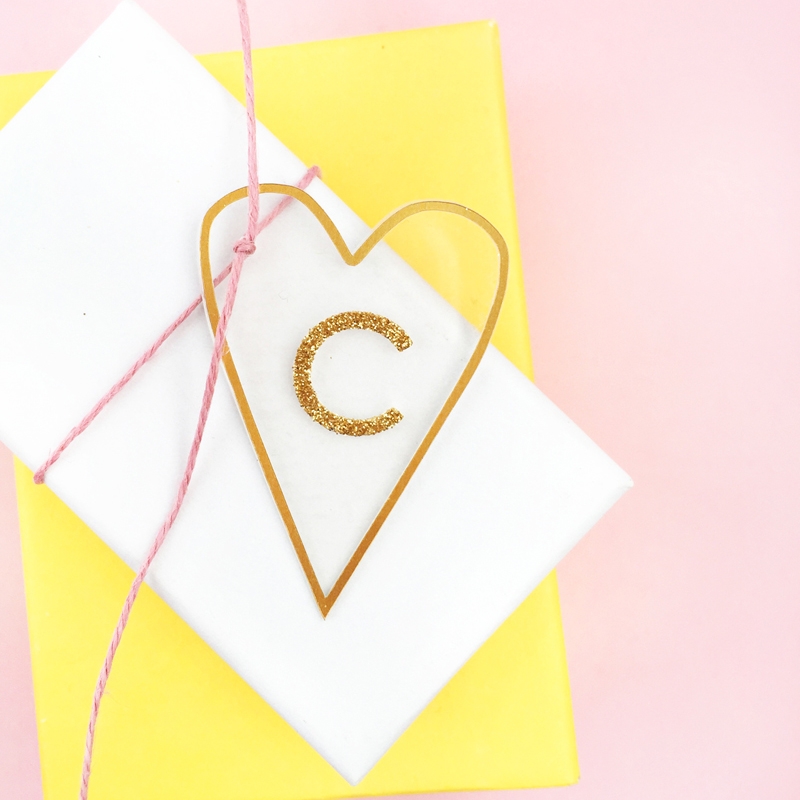 Yay, Friday! Am I right? Yep – it's DIY time too… like DIY Minimal Gold Heart Tags time. Every year for Valentine's I like to include a little handmade item for the kids' teachers. They are awesome and this is my way of saying thanks. This year it's these little personalized tags. A little gold thrown in with a little minimalism. Add some pretty string, some gold letter stickers, some chocolates  and we're good to go! Want to join the fun? 
---
The What
Gold Letters (I got mine in the sticker aisle at Michaels)
The How
Create a new document in Silhouette Studio. Draw half of a heart with the Draw Smooth Freehand pencil tool
Mirror a copy to complete the heart
Create a small circle for the tag's hole. Select the entire shape and go to Object > Make Compound Path. This will be the back part of your tag
Mirror a copy to the right using the Replicate tool. This will be the front of your tag
Replicate and send to cut using Clear Sticker Paper settings
For the gold foil outline, copy your heart shape and create an internal offset. Send to cut using printable foil settings
Assemble your tag by adhering the front and back pieces so that the holes line up, then add your gold letter sticker
And that's it! You now have these sweet little tags to add to your pretty gifts. Will you use them for Valentine's packages?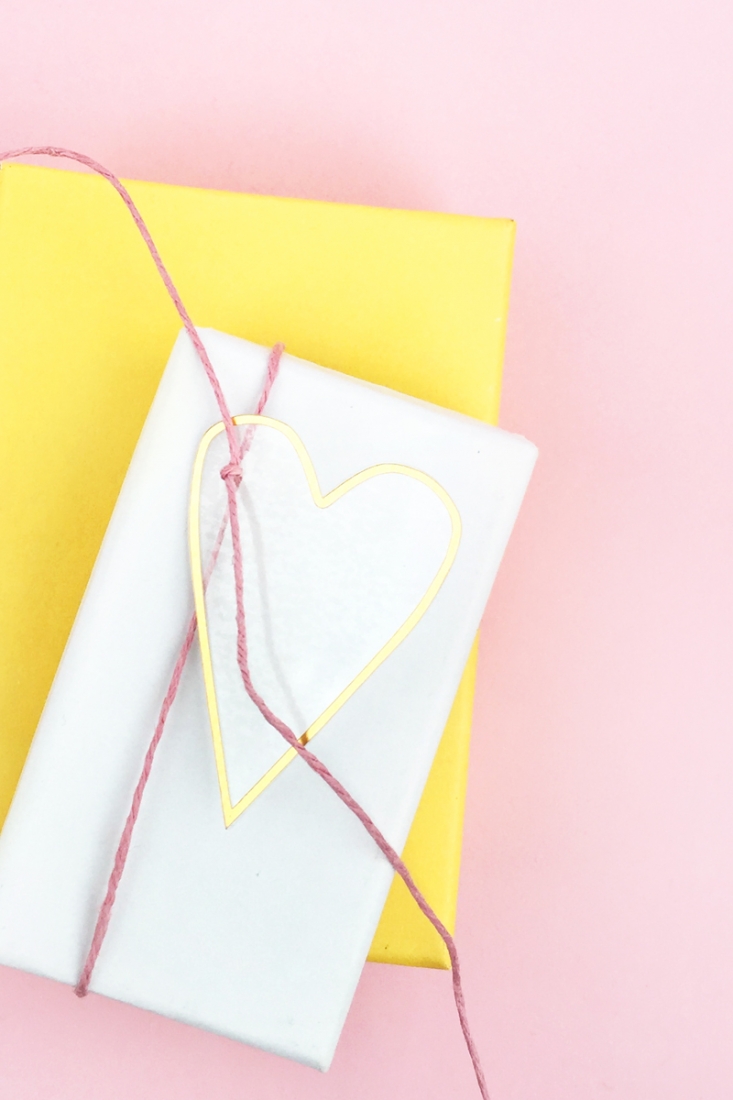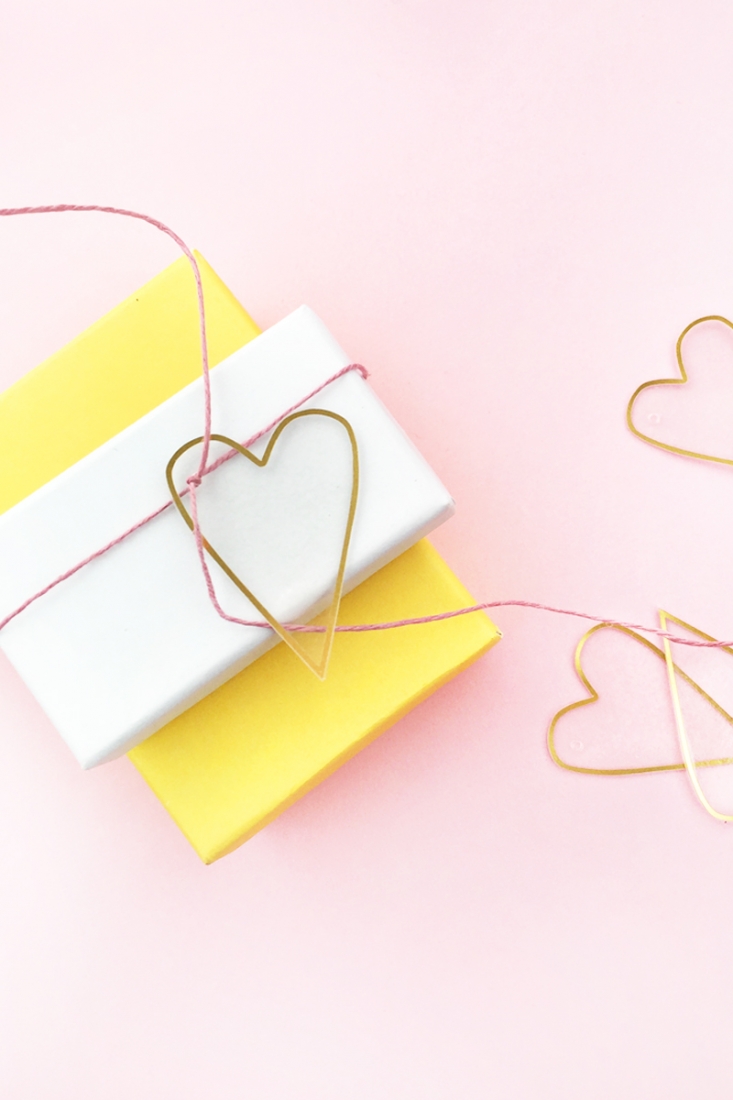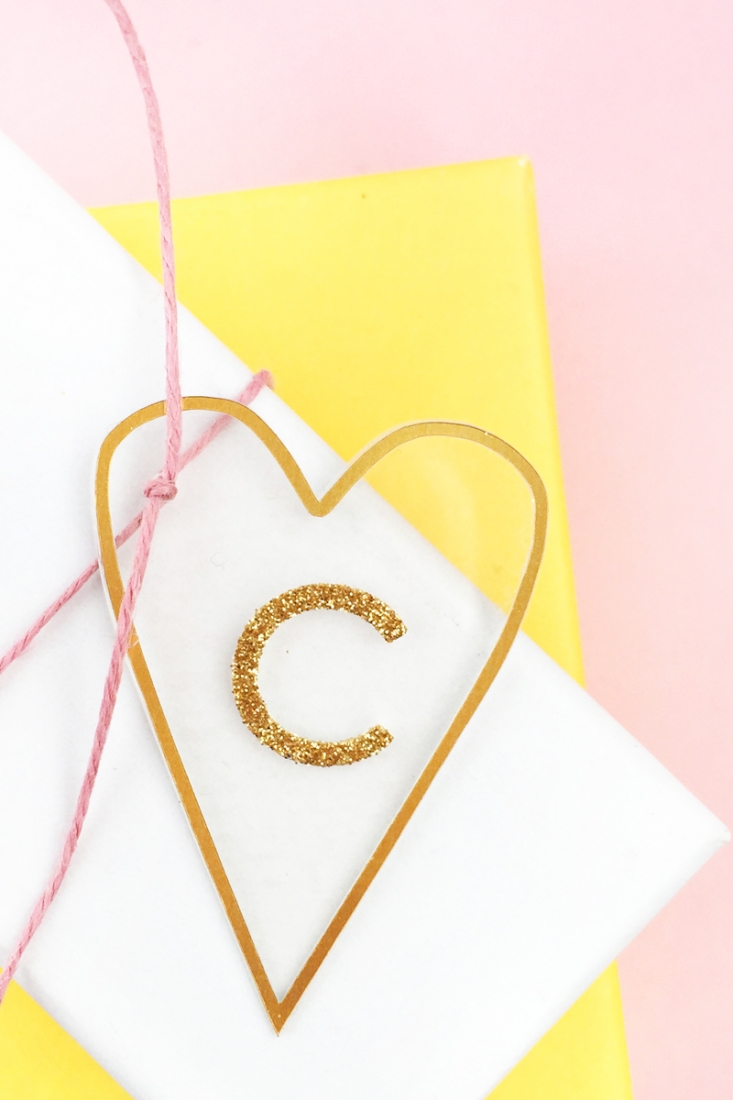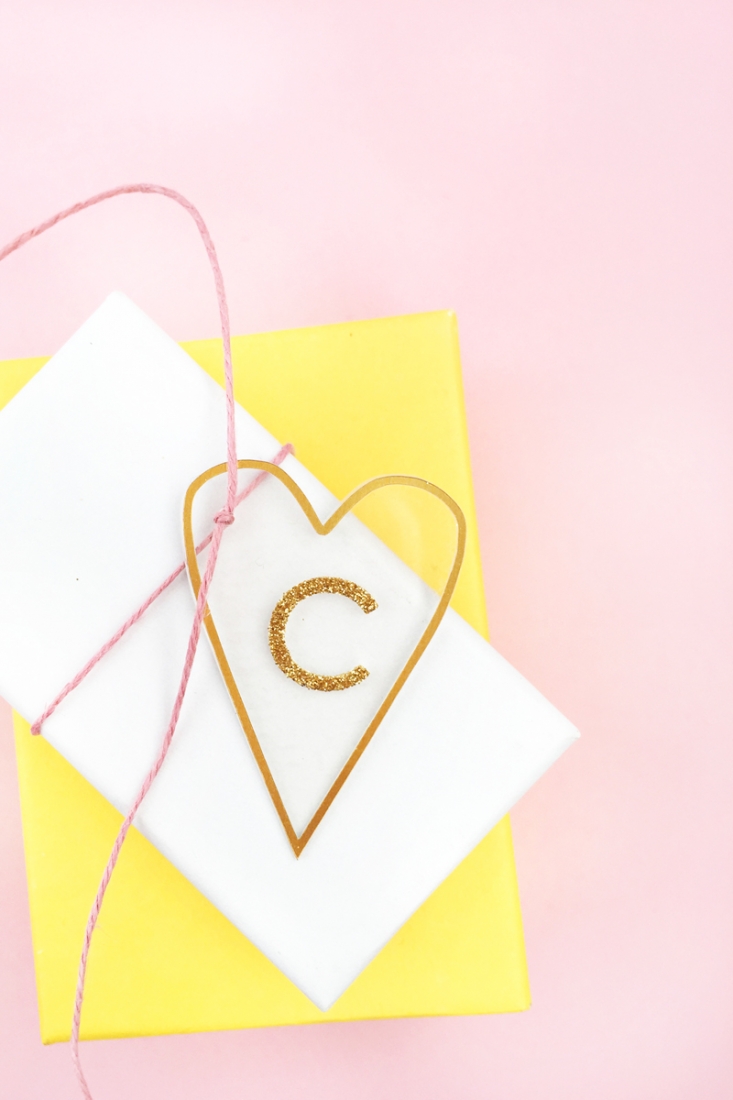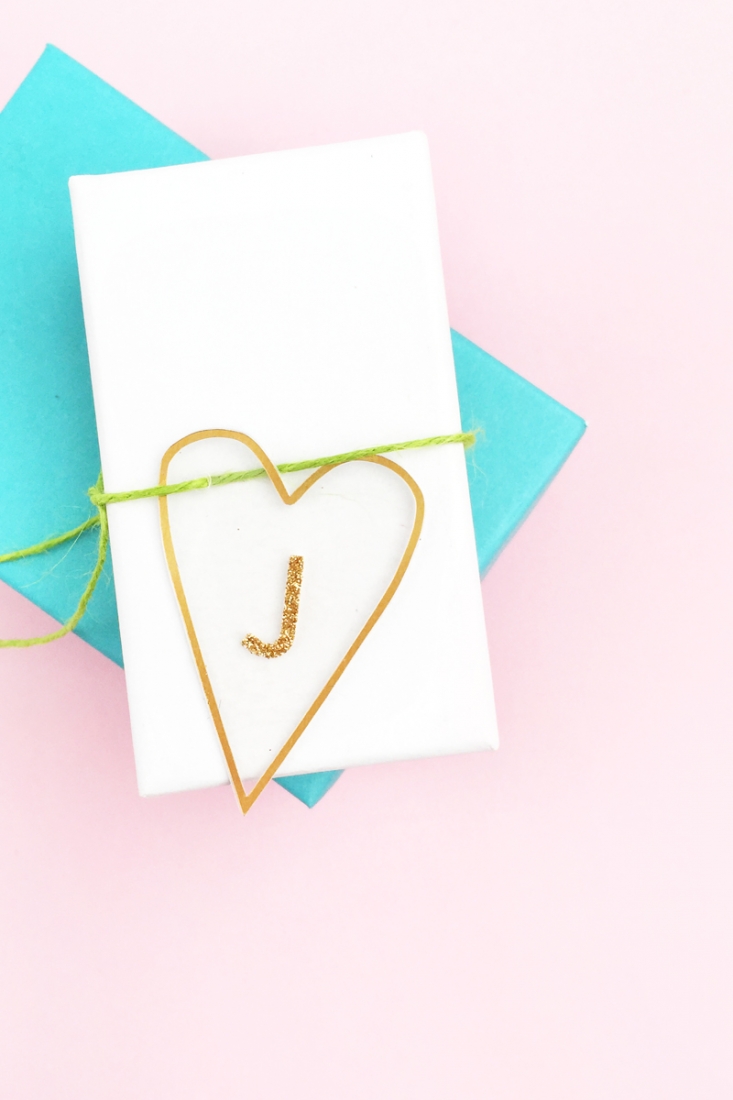 Looking for some more inspiration? Take a look at my other Silhouette projects.