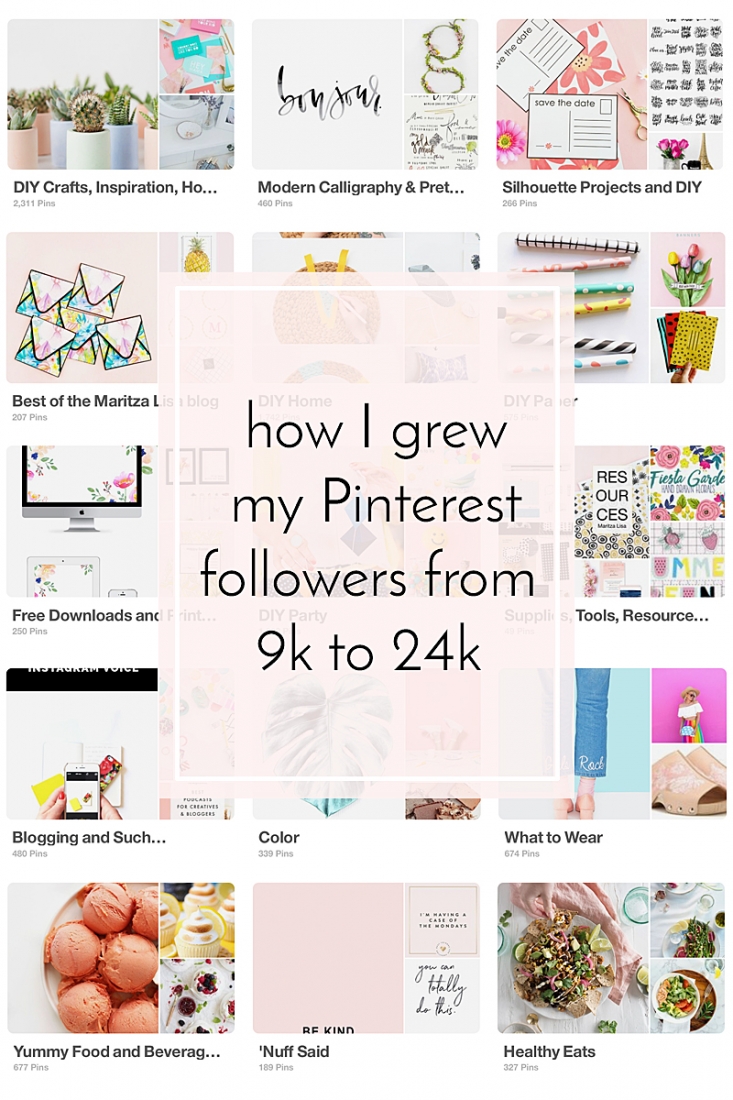 If you are a blogger or as obsessed with Pinterest as I am, you're probably looking for ways to grow your Pinterest Followers. More followers can lead to more eyes on your pins, which can then lead to more clicks and page views to your blog or website. Pinterest is one of my main traffic sources for this little blog of mine. It falls under the category of Social Media, but is so much more than that. It's fast becoming an excellent search engine, and has huge potential for increasing your email subscribers and revenue.
---
---
*This post contains affiliate links for products that I use and love!
About 18 months ago, I sat at around 9K Pinterest followers. Then I took Melyssa Griffin's awesome Pinfinite Growth course. It provides a great strategy on how to use Pinterest to grow your site's traffic and email list. What I really loved about the course was that it introduced me to the BoardBooster scheduling tool. I was hooked.
BoardBooster not only schedules your pins, but it can also loop your old pins. The looping feature is a genius way for you to showcase your older content to new followers and group boards. And all you need is an hour or two a week to schedule your pins to let the tool do its magic. So here I am sitting at 24K followers and counting.
What do you think? Will you try the course or the tool? Have you taken any other courses or used other tools? Let me know in the comments below. Happy Pinning!