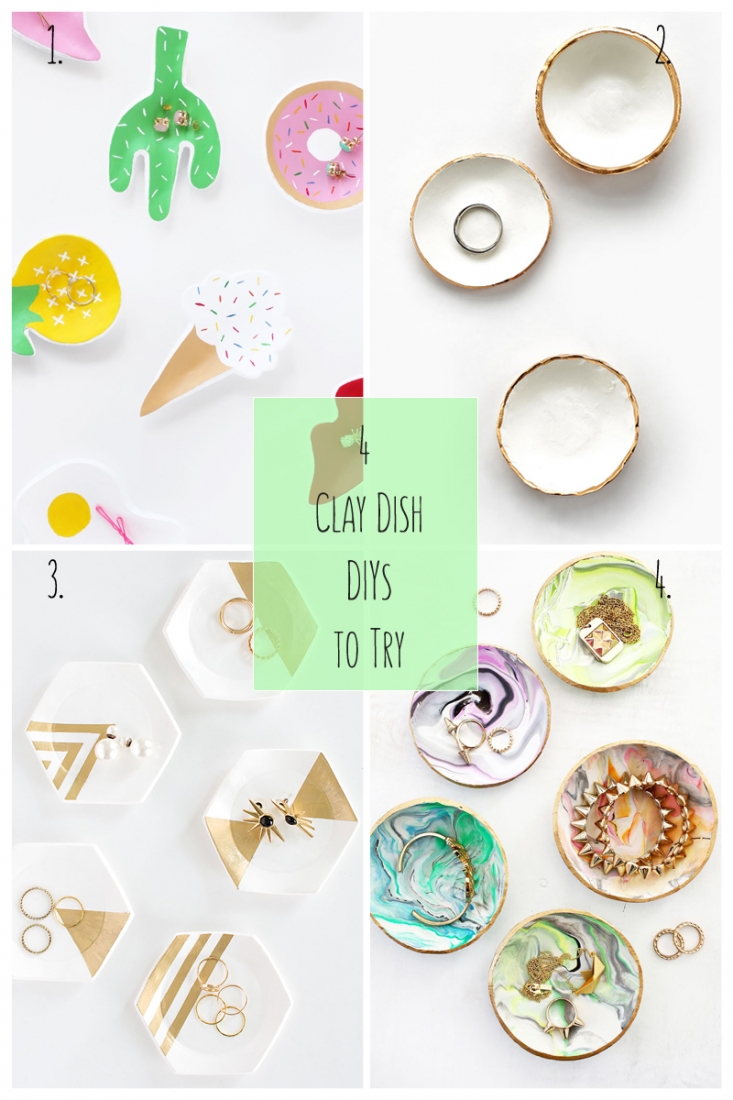 I'm a bit of a novice when it comes to clay, but when I see all these gorgeous dishes, I'm certainly inspired to make one or …. five of them. Each of these 4 clay dish DIYs has its own creative spin which I thought would be perfect for this week's roundup. Click the links below for full details and tutorials.
---
---
Will you be trying your own clay dishes? Let me know how they turn out!
PS – It will be light post week – this week and next. I will be heading in to my second (and final – yay!)  reconstructive surgery. Should be an easy one, but the doctor also says I need to rest. I have been cancer free since March and want to thank you all for your kind words and support – you are all so very, very awesome!!