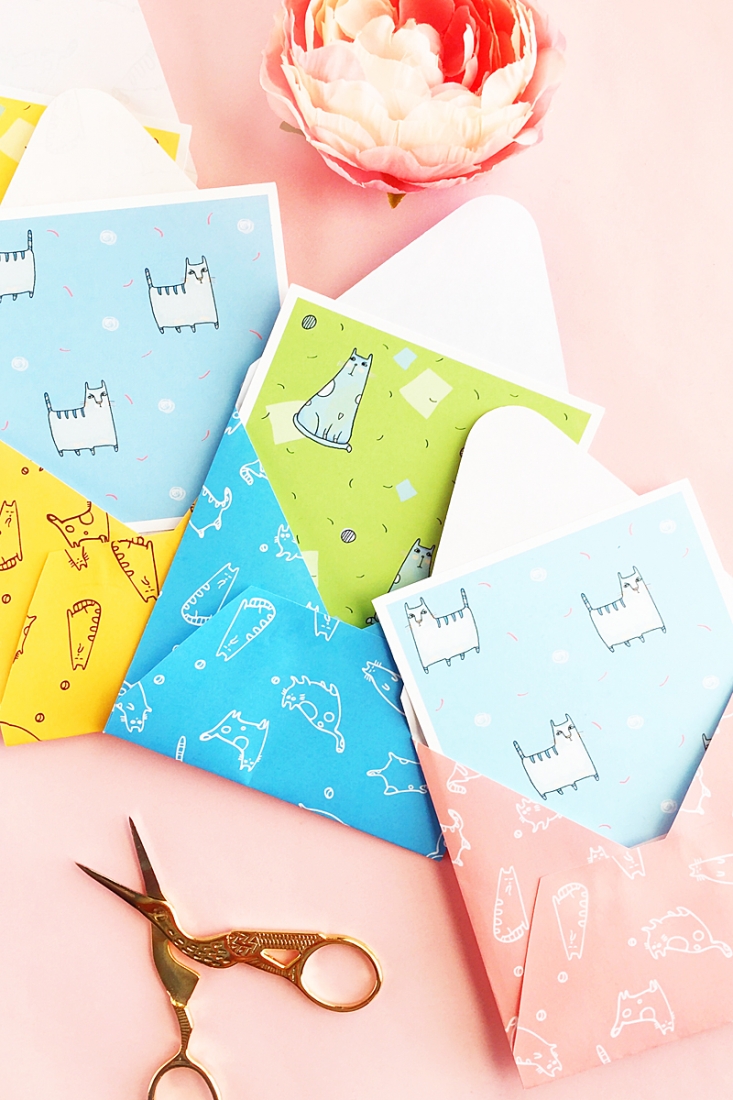 Gosh golly, it's been a while hasn't it? I'll be honest and let you know that I am working through a bit of a creative block. Any tips? So I thought I'd go back to basics and make some stationery. This DIY Cat Patterned Stationery project will make the perfect gift set for cat lovers. Or perfect for you if you are a cat person too. And the awesome part? This pattern is free this week only on Creative Market! Go grab your copy and let's make some pretty envelopes and notecards together…
---
---
The What
*This post contains affiliate links for products that I use and love!
---
The How
In Silhouette Studio, open your patterns (I used the jpegs and resized them), print them onto printer paper, then use your Silhouette to cut the envelope shapes. Assemble with glue
For the note cards, open the square patterns that come with the collection and resize so that they fit in your envelope. To create a border, I used the offset tool to create a larger square around my pattern, then resized again
Use the print and cut feature to cut your note cards
Now you have a matching collection of the cutest cat patterns to add to your stationery stash or to package up and give as a gift! Tell me in the comments below – which patterns did you use?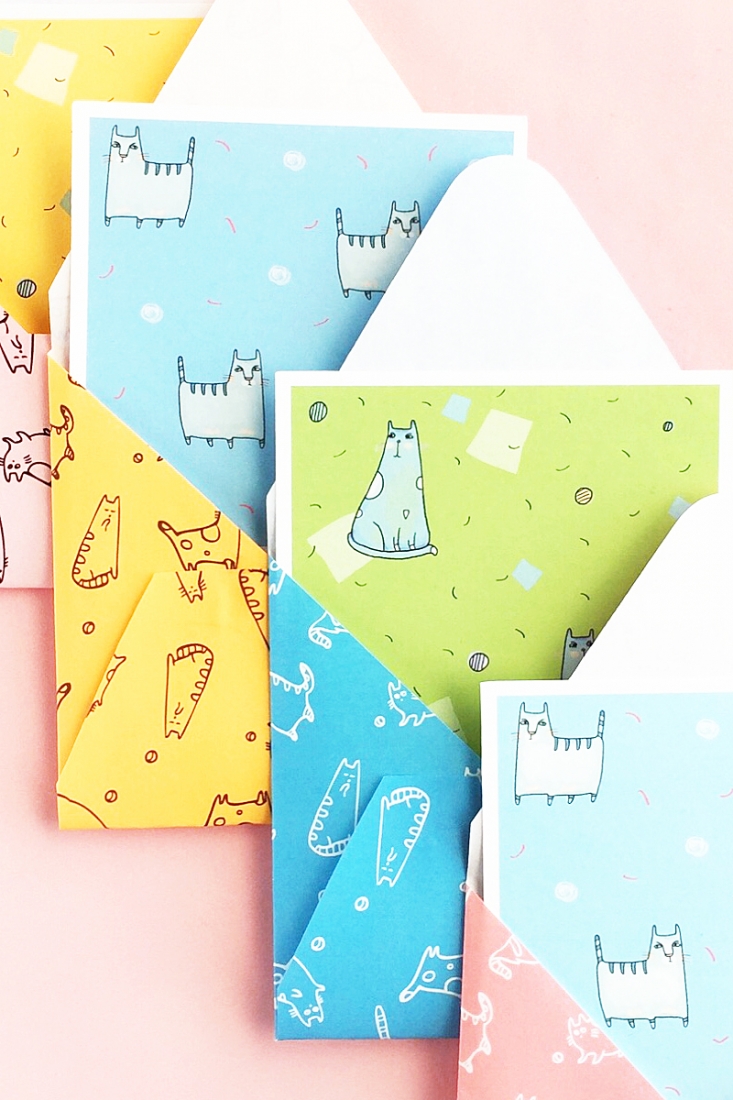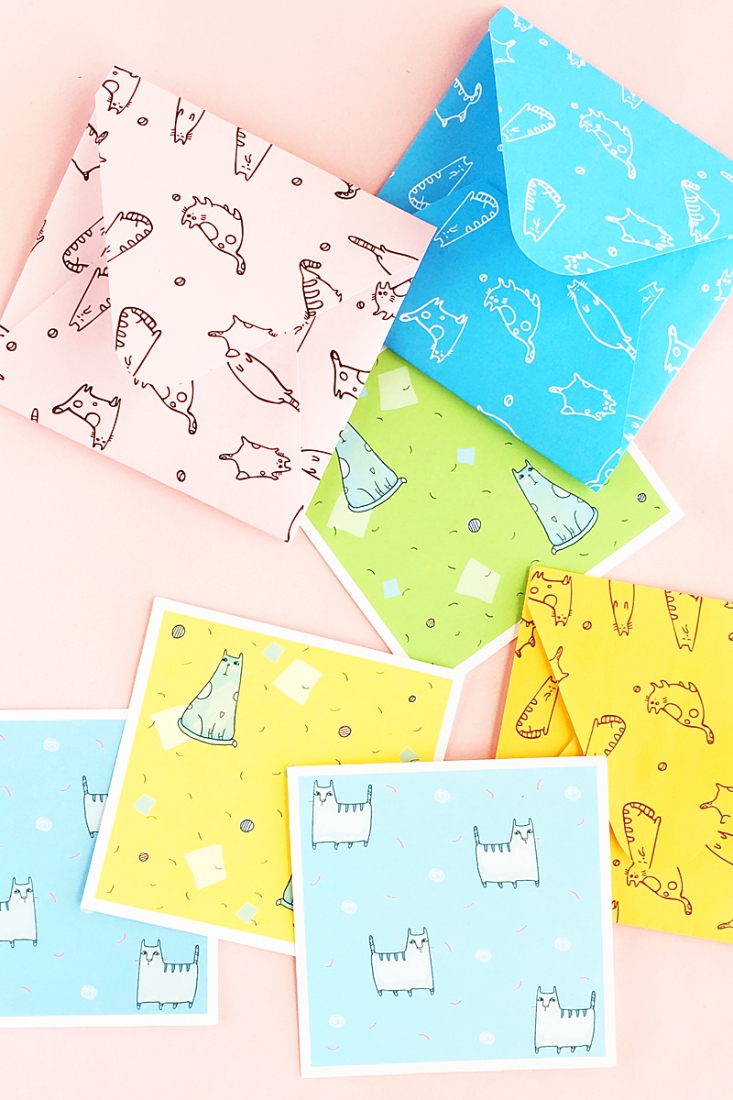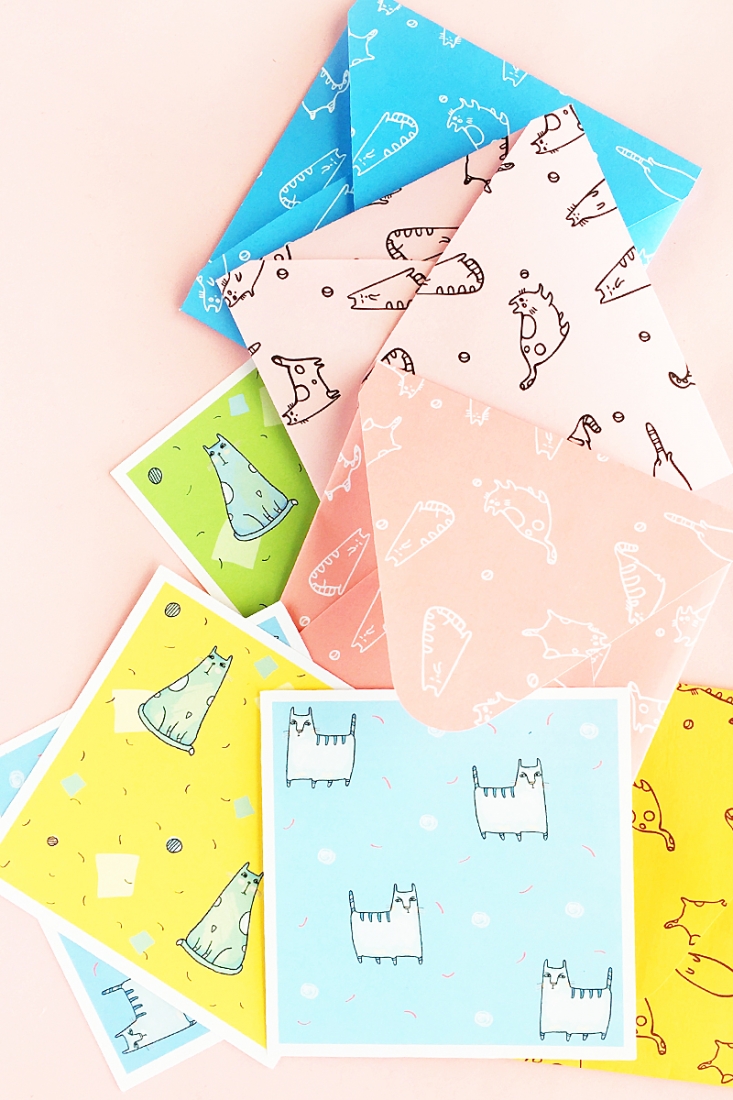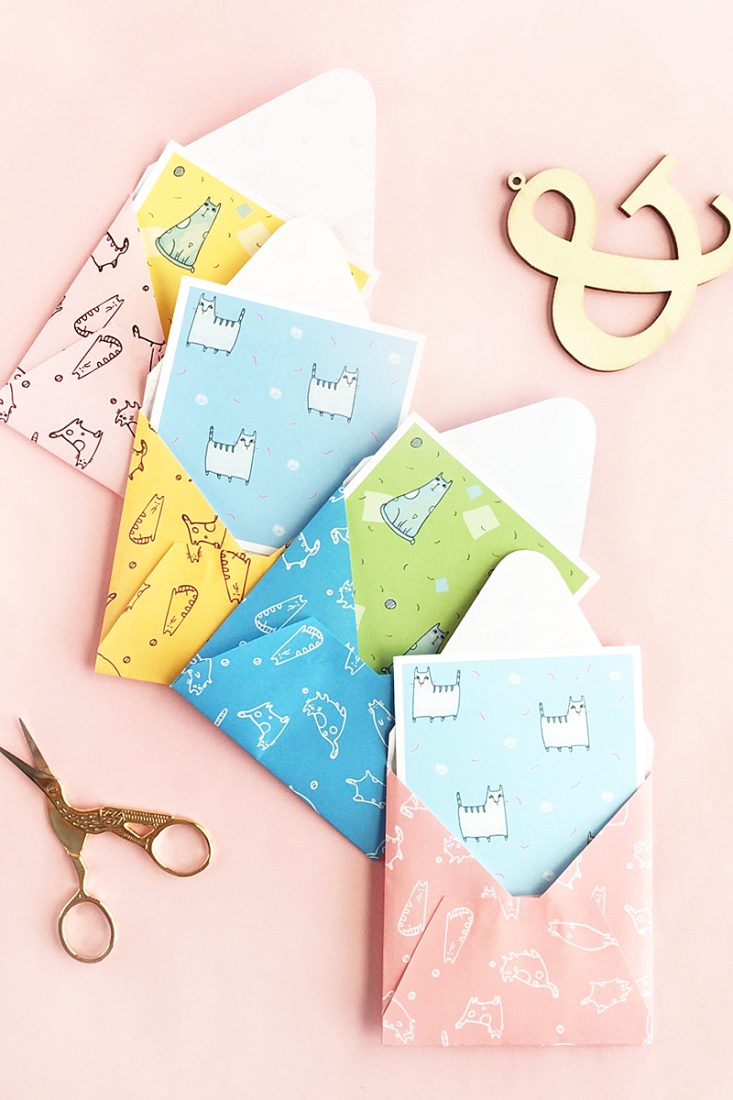 Looking for some more inspiration? Take a look at my other Silhouette projects!