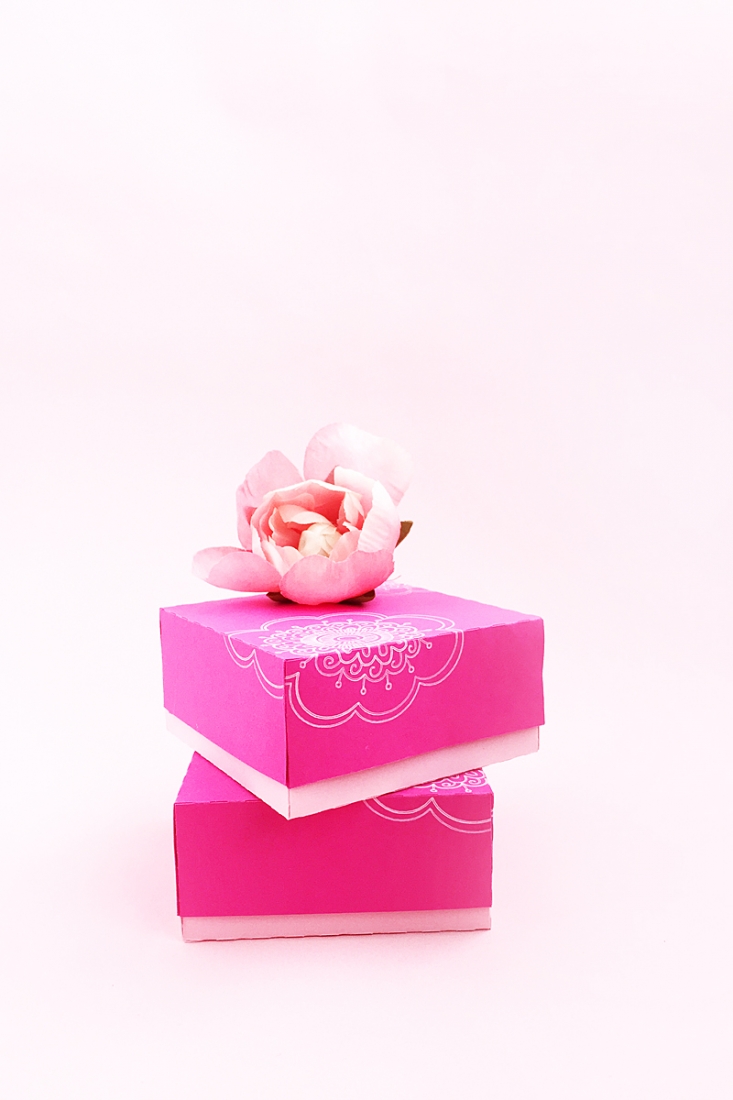 It certainly is a happy Friday. How was your week? Today, I wanted to share this DIY Doodled Floral Gift Box. Did you know that the Silhouette Curio can cut and sketch in one sweep? Yep – you can use this handy double carriage feature to use 2 tools, by just clicking Send To Cut in Silhouette Studio. The steps are below, but first let me make your week a little better. Silhouette America is hosting a Curio giveaway starting today. Hop on over to their Instagram account and enter for your chance to win this awesome cutting machine. Winners (they are giving away 2 Curios!) will be announced April 15th, 2016 – Good luck! Now, here's how you can use this handy feature to make these cute gift boxes using its double carriage feature.
---
---
The What
Box and Flower Tags design. I used the bottom (deeper shape) for both the top and bottom of the boxes shown. Full disclosure? Total accident – yep, you read right
Cardstock
Glue
The How
In Silhouette Studio, open your box and sketch designs (use the File > Merge option to open in the same document)
In Silhouette Studio, go to the Design Settings Page and confirm that your page and mat are showing Curio settings
Place the top of your box and copies of your sketch onto the cutting page area
Set your blade to Cardstock settings and select Tool 1 (red) slot for these settings
Insert your pen into your pen holder and into the blue slot. In Silhouette studio, select Silhouette Sketch Pens for the blue slot
Load your cardstock on to your mat (note: peel the blue protective sheet off first)
Load your mat and other platforms onto the tray. In the settings, you will see 6 platforms are required. These are the platforms that come with your Curio bundle. Each one is labeled with a 1 or 2 (which counts as the number of platforms). Your mat counts as 1. So you will need a two 2s and a 1, then your mat (2+2+1+1=6)
Load your tray onto your machine, and send to cut
Remove your cut and sketched cardstock and assemble with glue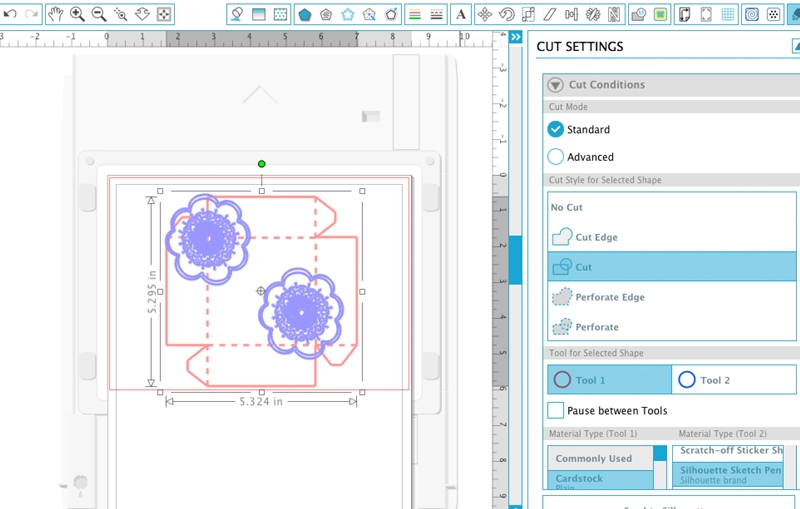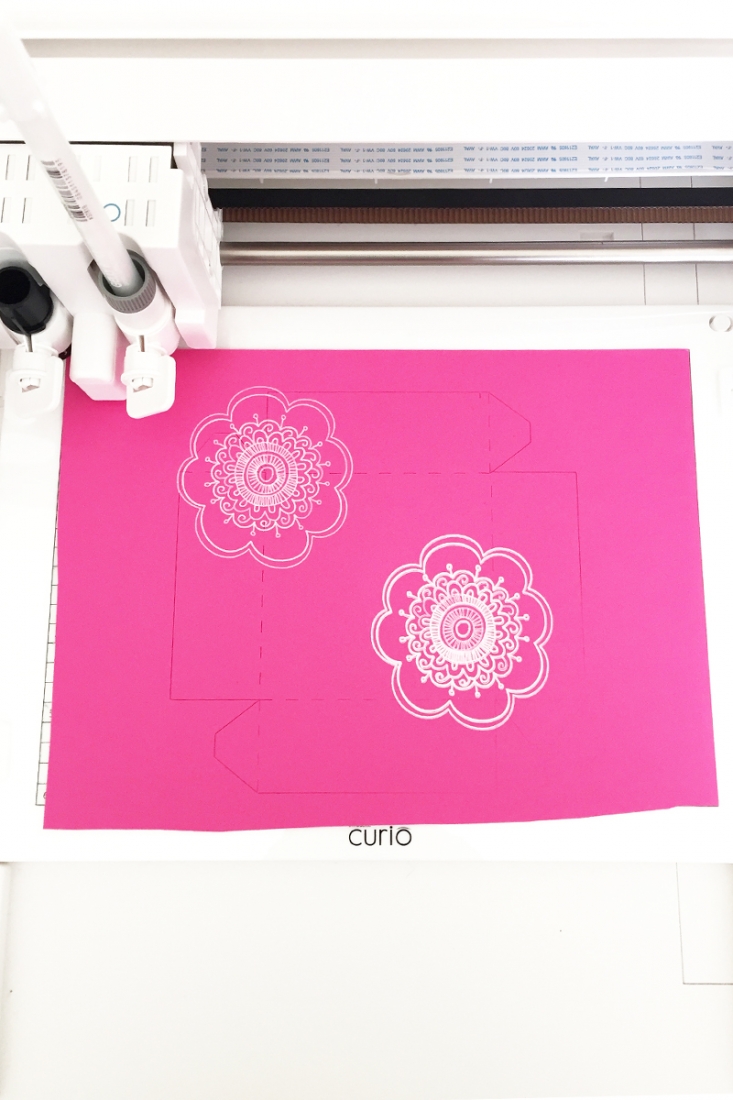 And there you have it – how cool was that?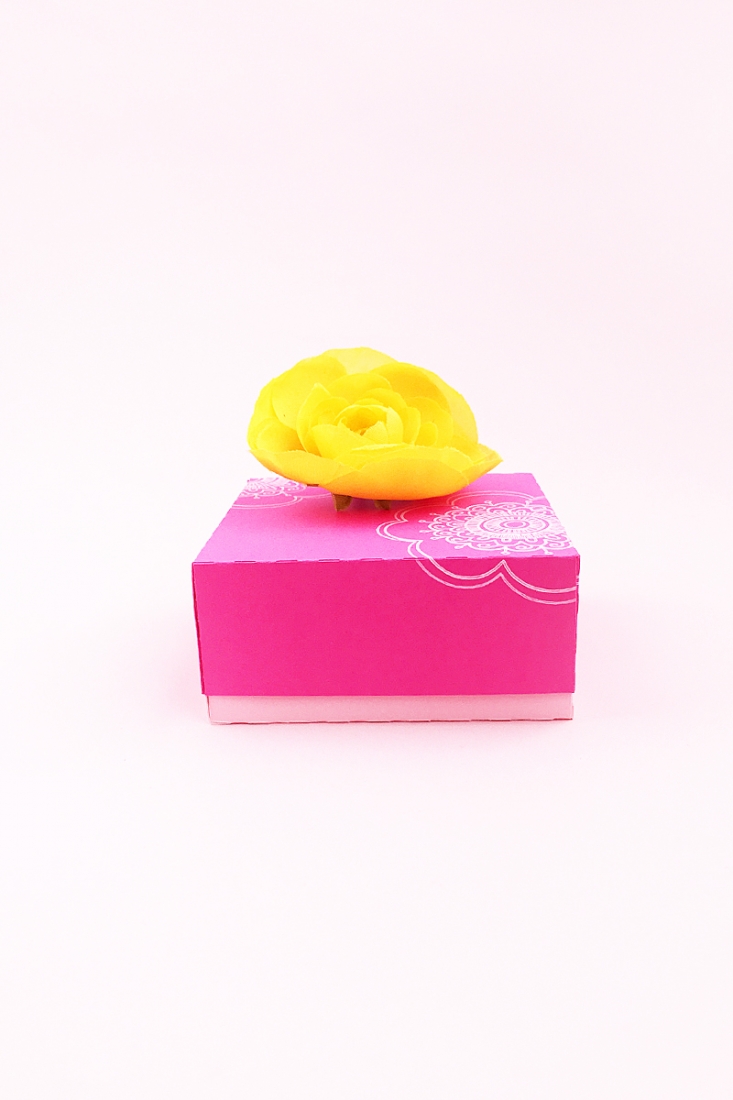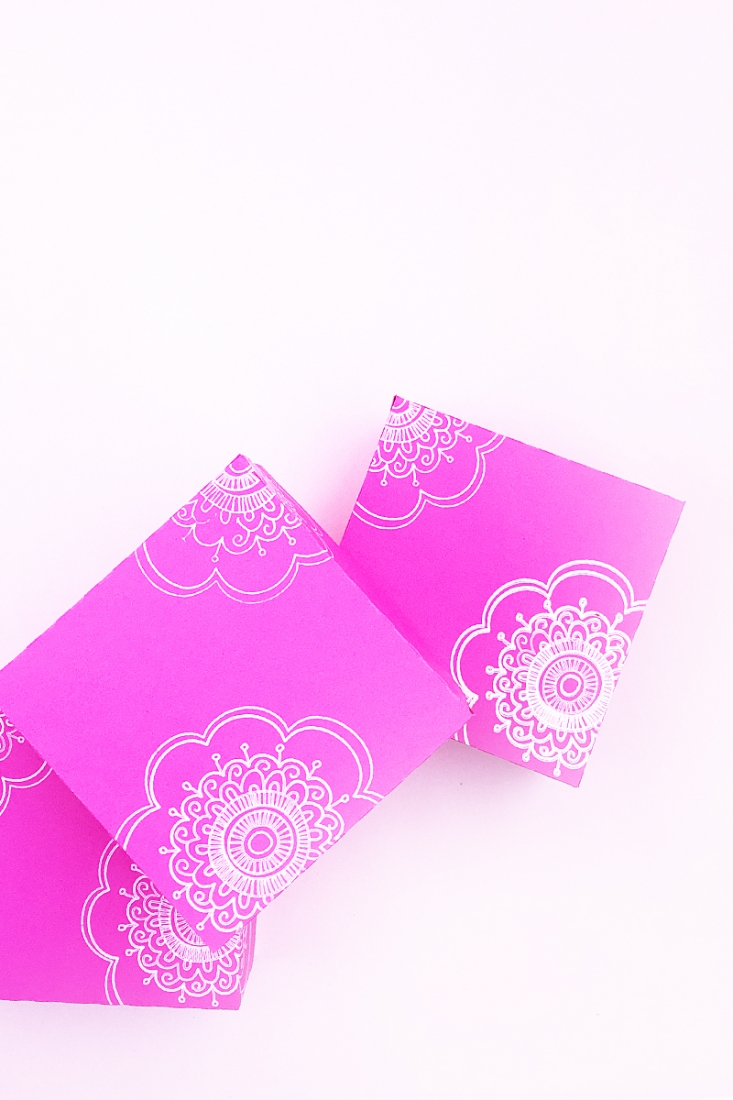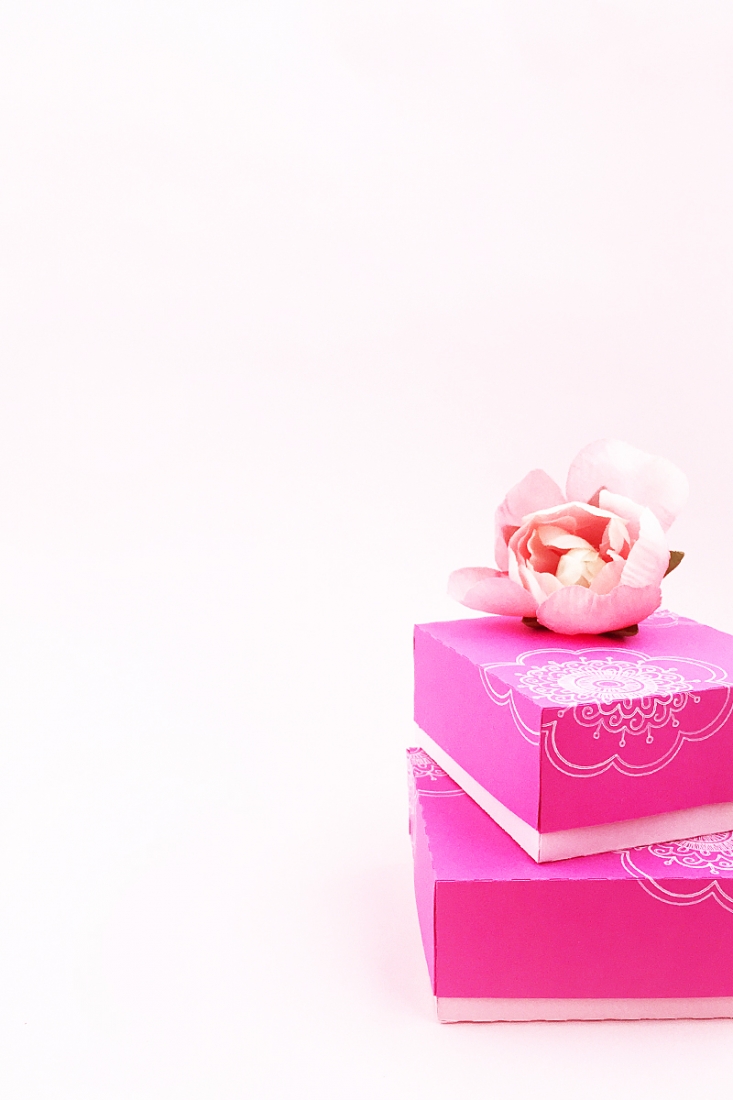 This post is brought to you in partnership with Silhouette America. I adore my Silhouette cutting machines and all the other products I have used from Silhouette. This awesome partnership allows me to share great bundles and deals, as well as fun projects, like this one.
Looking for some more inspiration? Take a look at my other Silhouette projects.