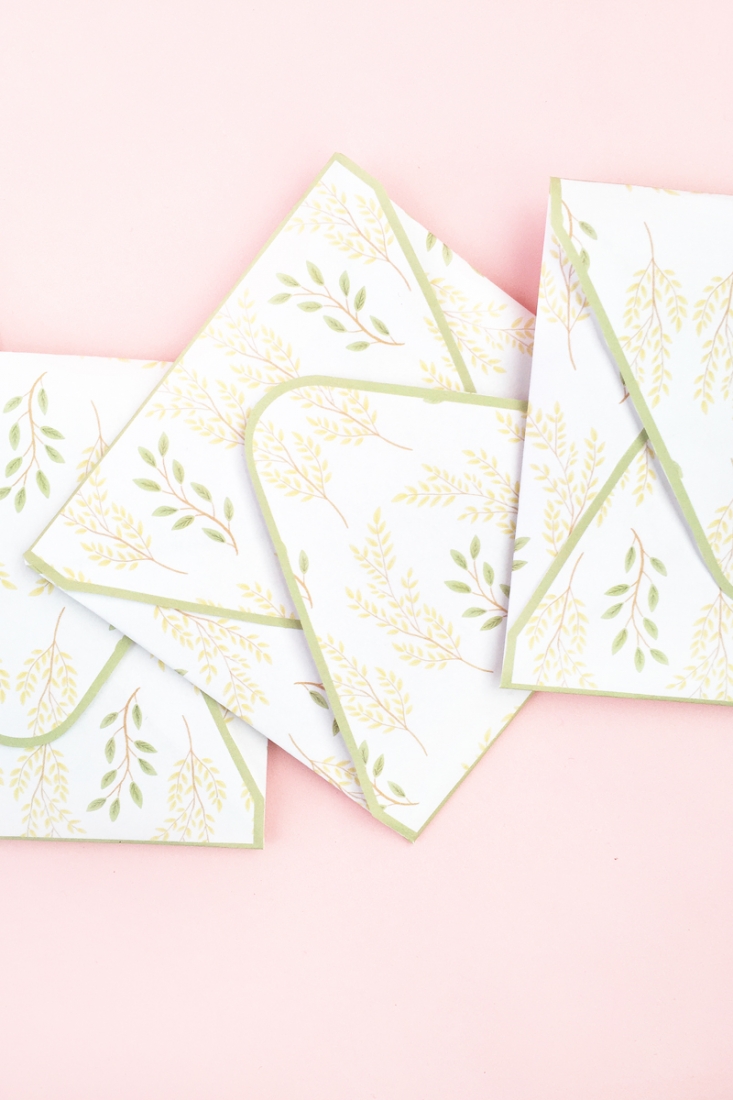 It's a chilly one here today, folks. Not gonna lie. I'm keeping warm in my comfy clothes and crafting up some cute DIY Leaf Patterned Envelopes. Today, I wanted to share a project that  you can try if you are waiting for your Silhouette cutting machine or saving up for one. There is a free version of Silhouette Studio – which is the software that works with their cutting machines. I only used the software today and cut the shape by hand. Want to try it out?
---
The What
The How
In Silhouette Studio, create a new document and open your leaf images (the .png ones)
Adjust the size (optional) and create a pattern throughout the page using the Replicate tool
Use the Replicate tool to repeat throughout the page
Group everything together so that they do not shift out of place
Merge your envelope shape. I changed my border color with the Line Color tool to one of the leaf colors. If you are using one of your own shapes, set the line thickness to greater than 0 so that the shape prints out
Print the shape, then cut using your scissors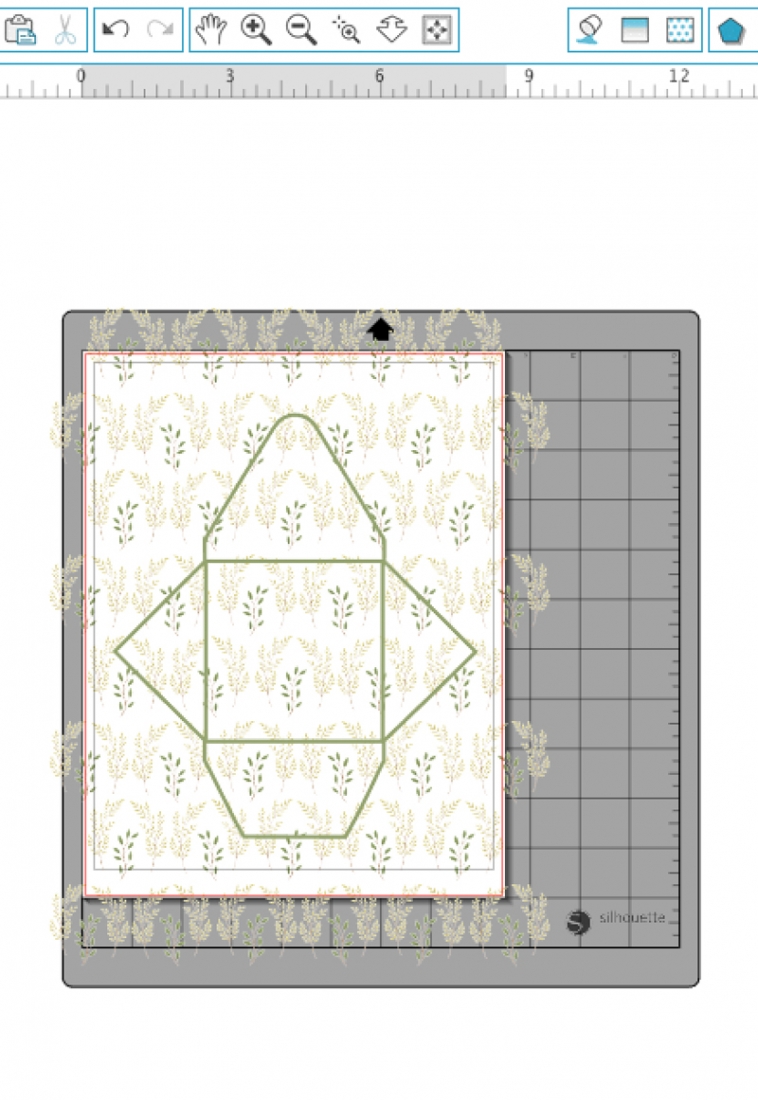 And there you have it – pretty leafy envelopes to add to your stationery stash. Which leaves did you choose for your pattern?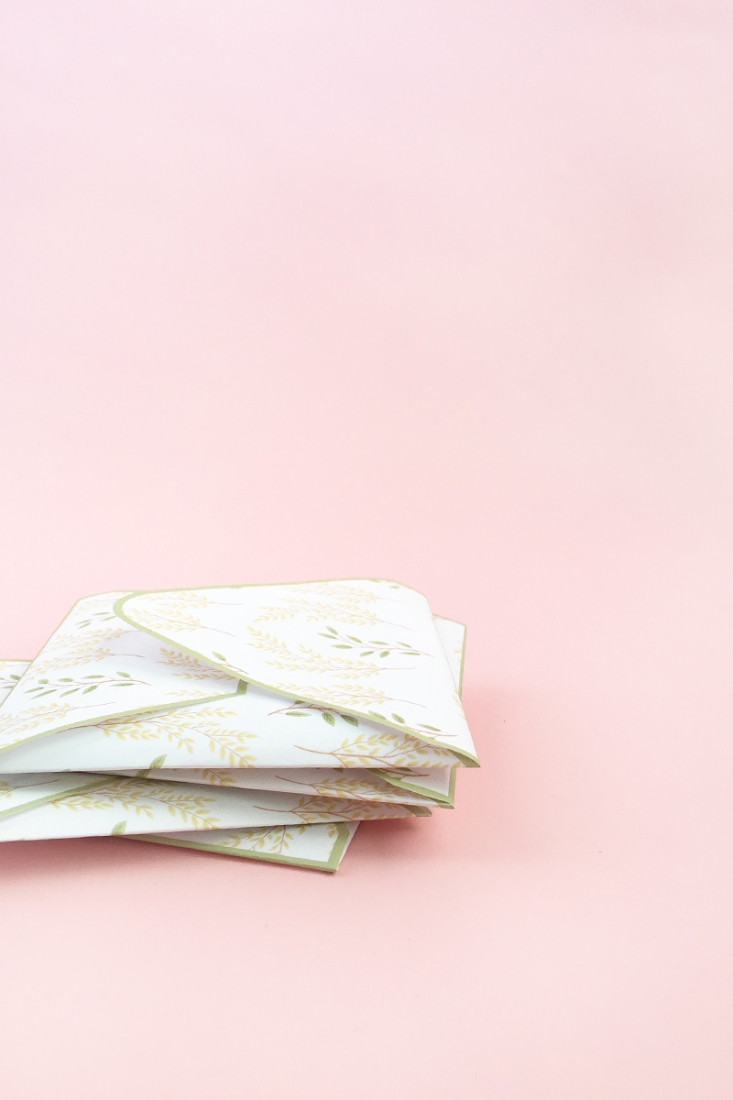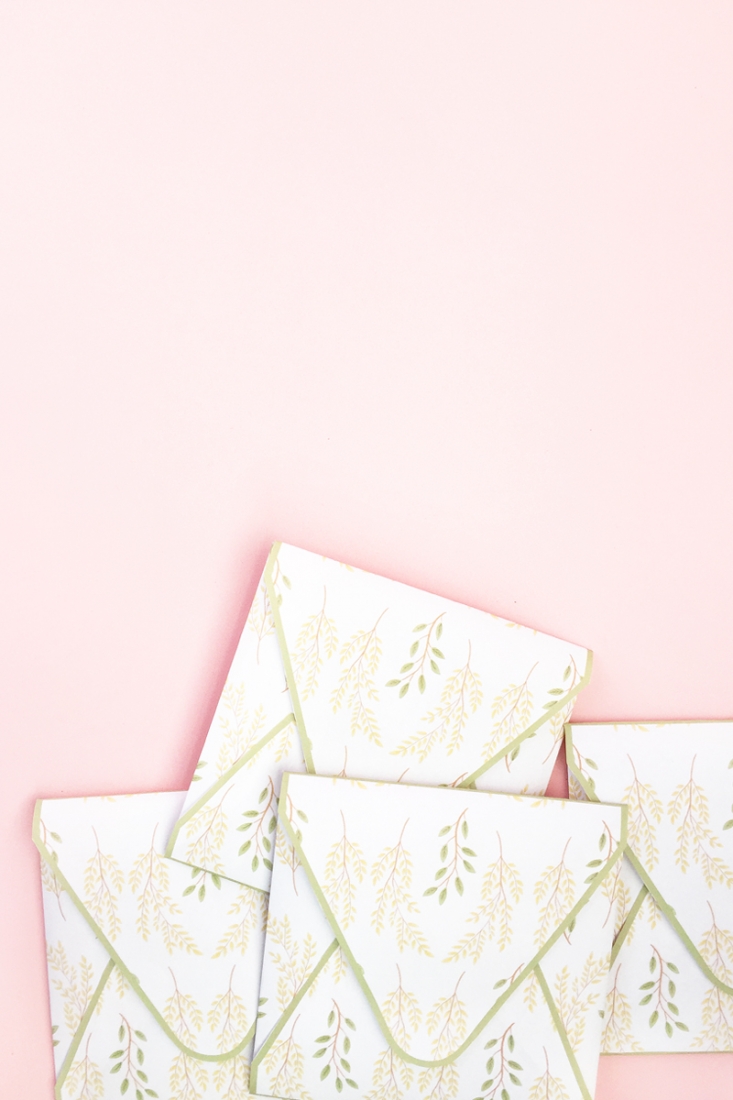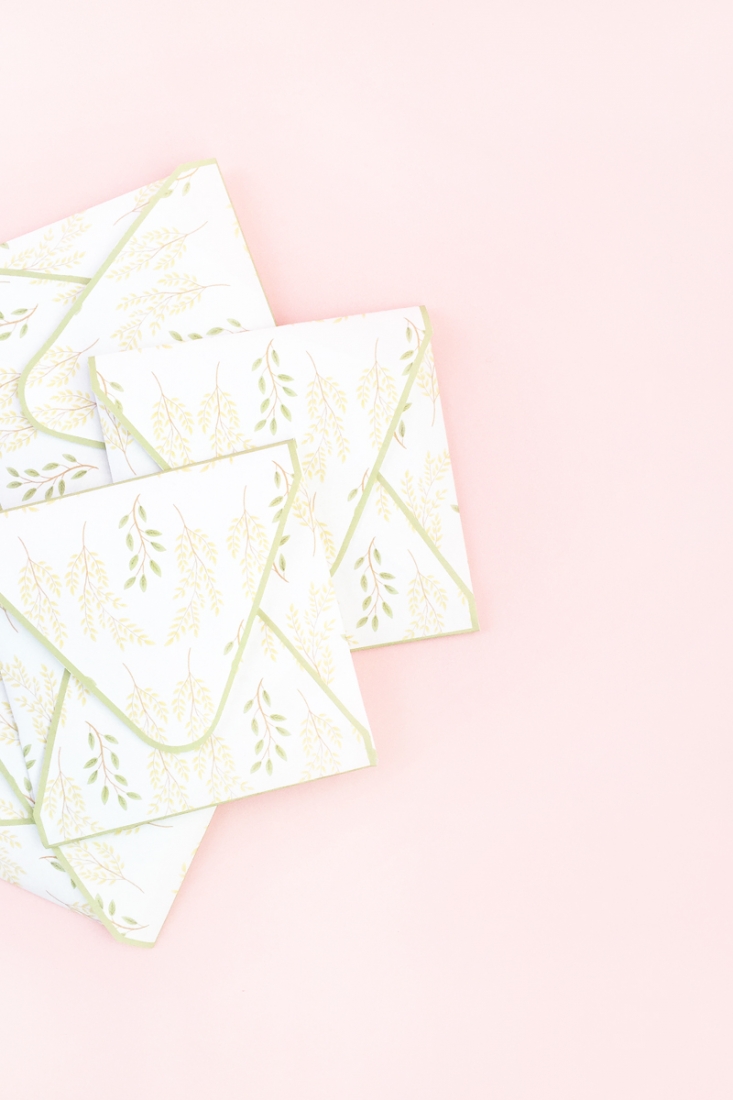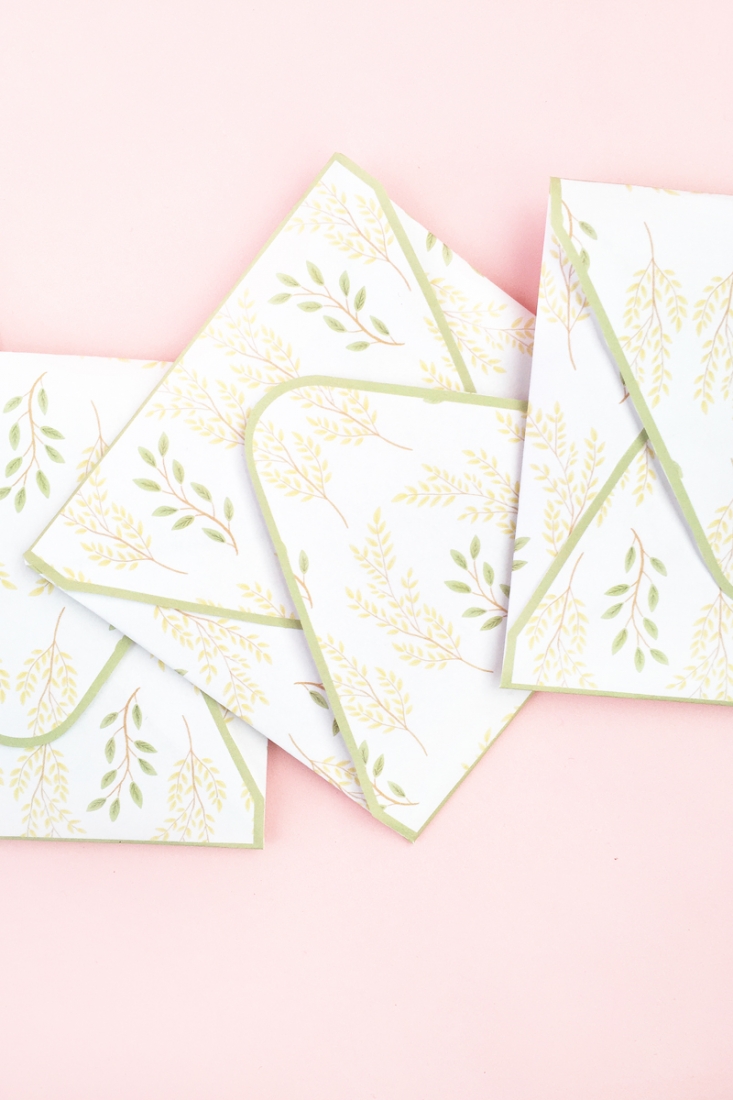 Looking for some more inspiration? Take a look at my other Silhouette projects.