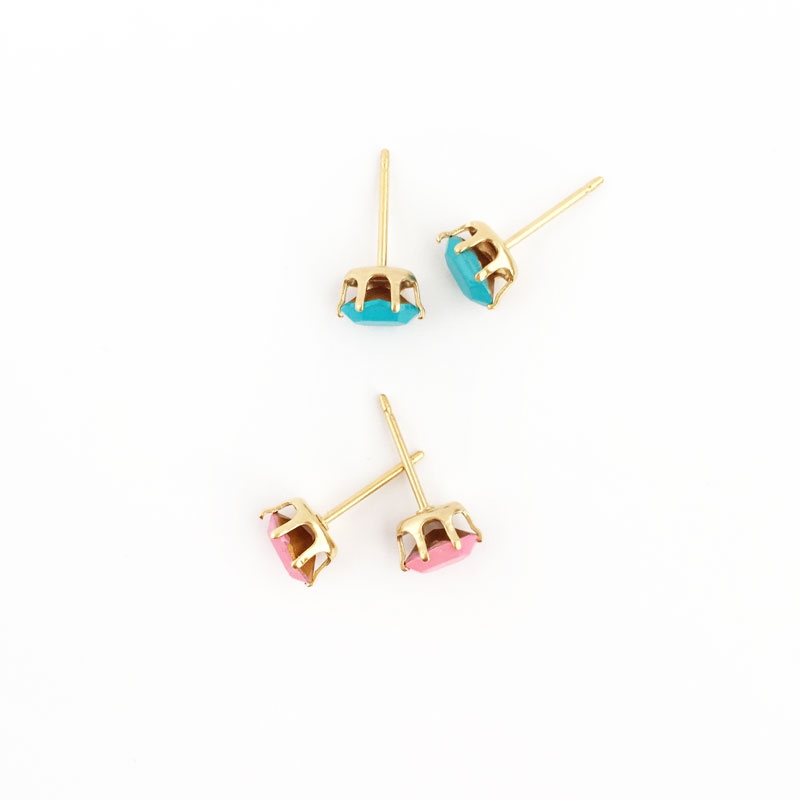 We're back from vacation and I'm so happy to be back.  We had an awesome time reconnecting with friends and family in Toronto, and now I feel refreshed and ready to create again. I thought a DIY Jewelry project would be a good way to get back into the swing of things, and these earrings with brightly colored gems are so fun and perfect. And so super easy. No tools required. Promise. Shall we?
---
The What
6 x 4mm Oval Snap set post earring mounts (I got mine here at Etsy)
6 x 4mm Clear Oval Gems (I got mine here too at Etsy)
Nail polish or paint
Mod Podge Sealer
The How
Use your nail polish or paint to paint your gems. Layer for a more opaque look. Apply sealer to protect the color
Turn your gems face down
With the post facing down, push onto your gem until you hear a snap
For a quick video reference, check out this how-to on snapping your posts.
How easy is that? No tools required and now your pretty earrings match your pretty nails! Which colors will you use?
Looking for more inspiration? Check out my other diy jewelry posts!