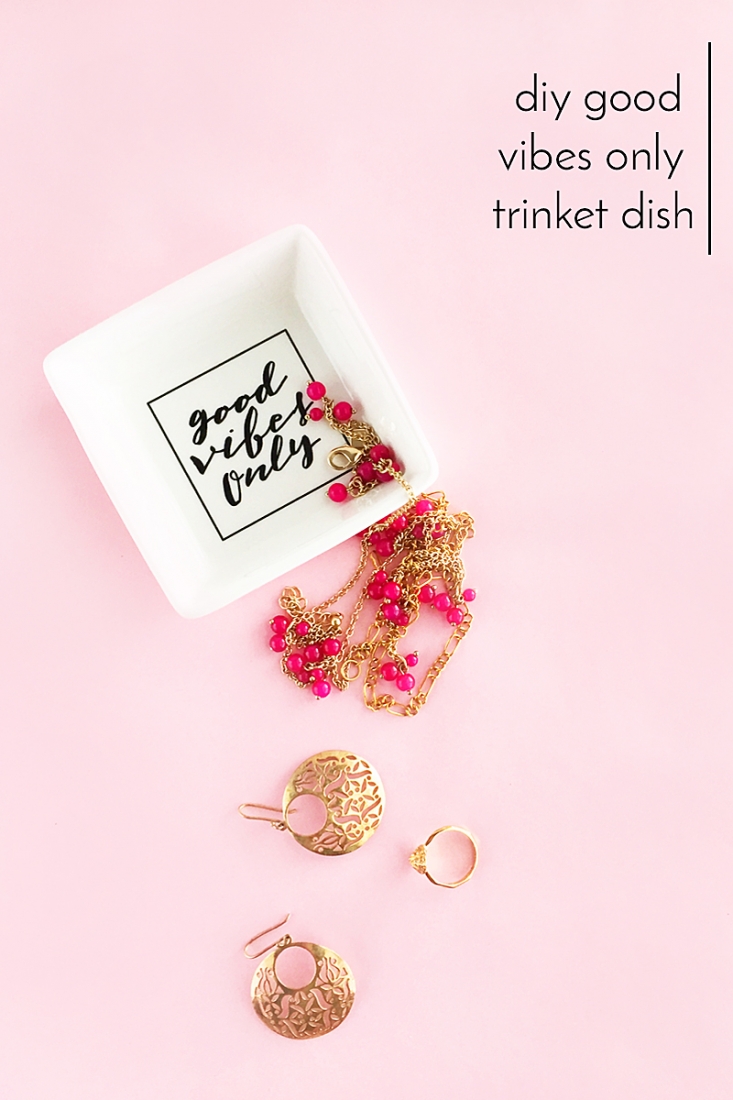 Just popping in to share this quick tutorial with you. I promised to provide some inspiration with this sweet font and here it is! I love how easy and customizable this DIY Good Vibes Only Trinket Dish is. You can add any kind of quote in there using your favorite new font and package it up as a gift for a mom (Mother's Day), teacher (Teacher Appreciation), or any other loved one for that matter. Heck, make one for yourself! Here's how…
---
---
The What
Silhouette Studio (there is a free version) or any other image editing software
Wet towel
Clear sealant
Your favorite font (I used Elfa)
Trinket dish – I got these dishes but you can use any small white dish
*This post contains affiliate links for products that I use and love!
---
The How
Open Silhouette Studio and use the text tool with your font to create "Good Vibes Only" or any other saying
Use the rectangle tool to create a border
Group and resize everything so that it can fit it in the middle of your trinket dish
Mirror your text and border (this is so that when it is applied it to the dish, it will appear the correct way)
Replicate throughout the page
Print on to tattoo paper
Follow the directions and apply the clear adhesive sheet from the tattoo paper package. Use your scraper to smooth the bubbles out
Cut closely around each border
Remove the clear adhesive paper for each one, and apply the tattoo face down to the middle of the dish with a wet towel
Optional: apply a clear sealant or nail varnish to protect the tattooed image (this will help make the tattoo last longer)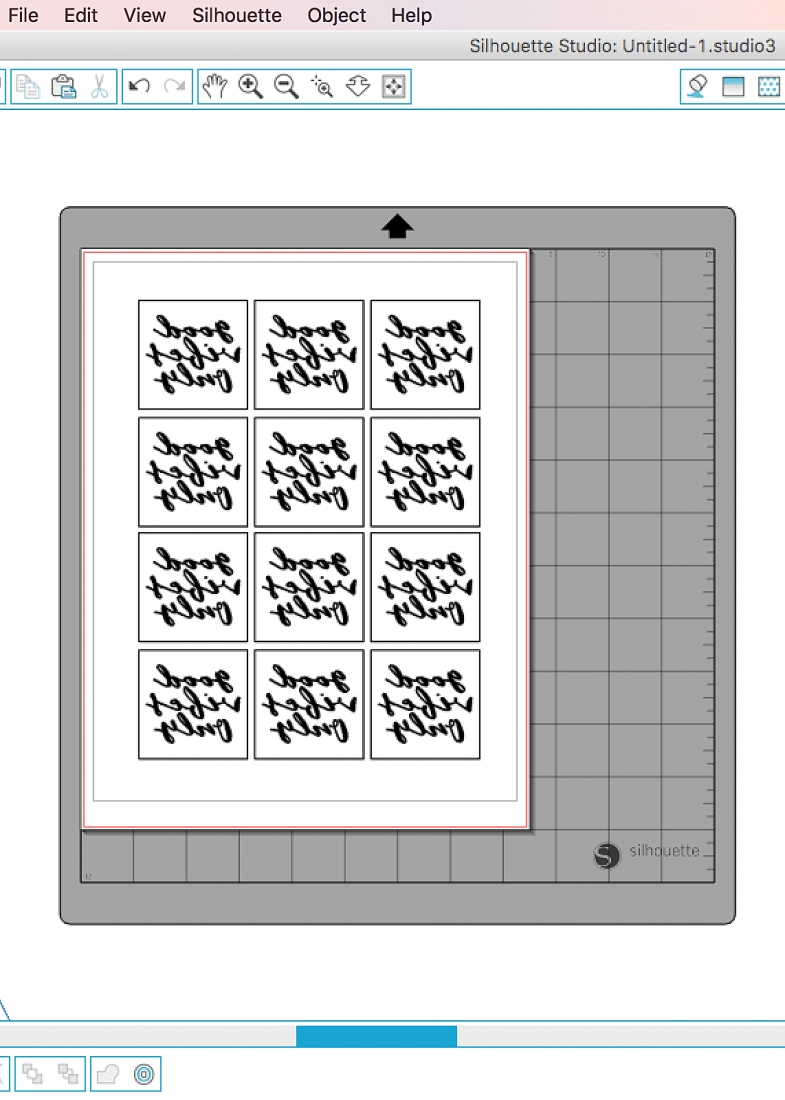 Cute right? Now did you make one for yourself or will you be gifting it – or both? Tell me in the comments below!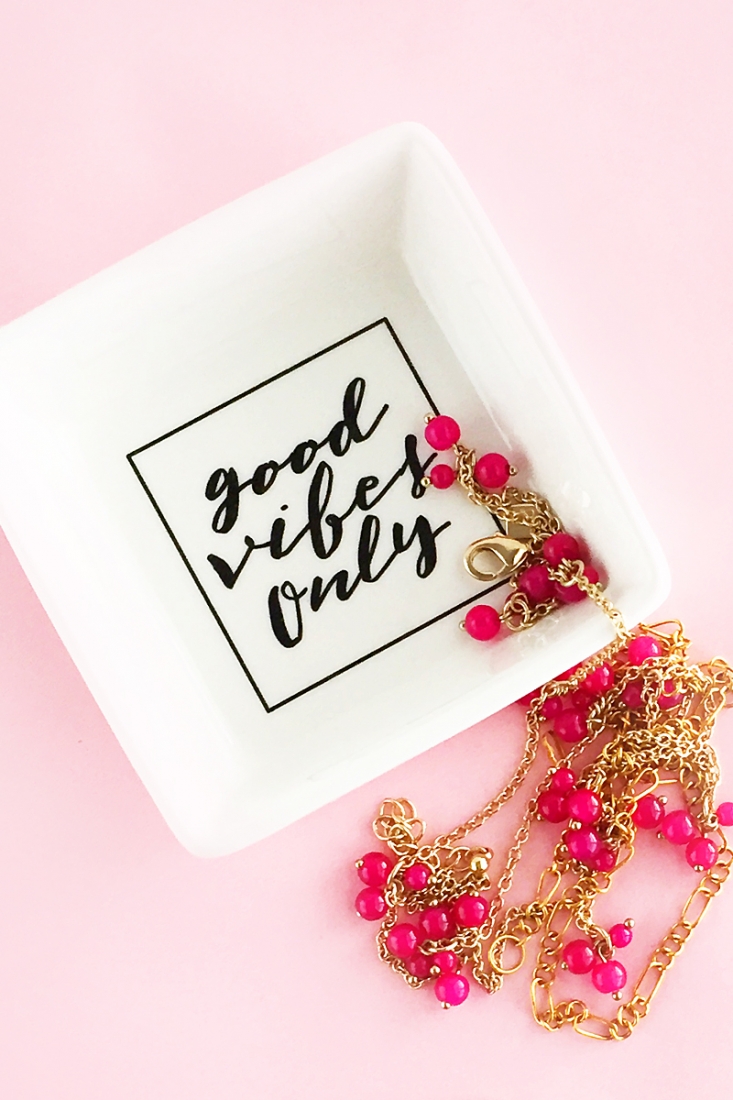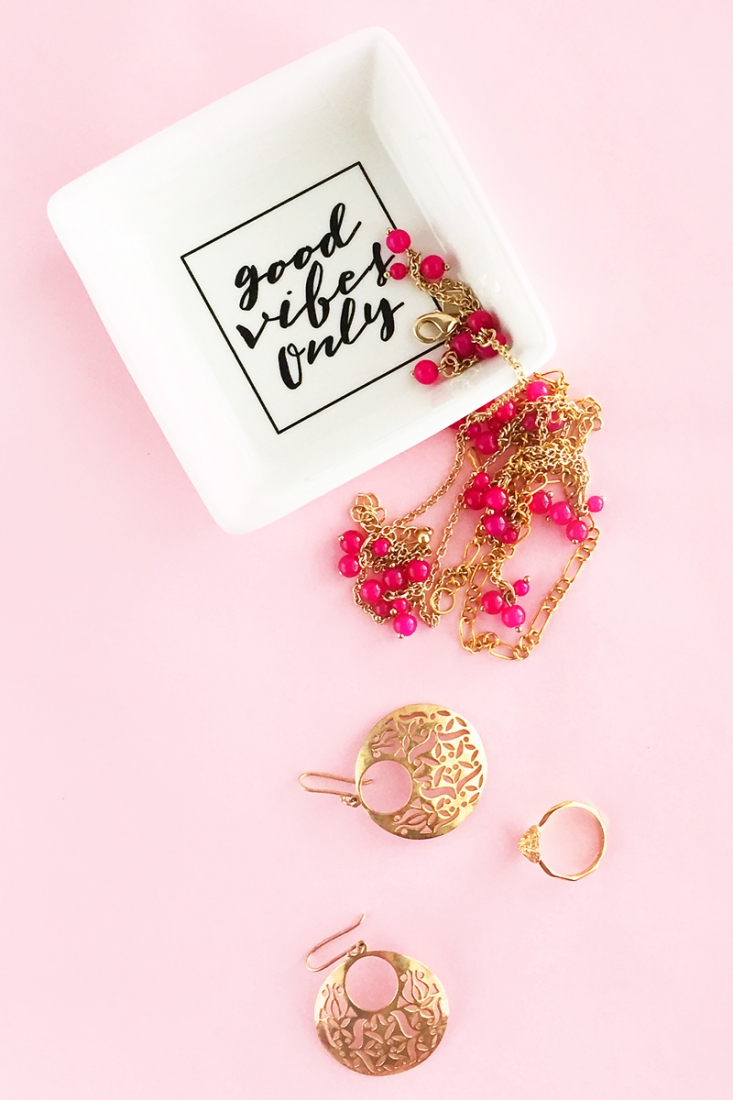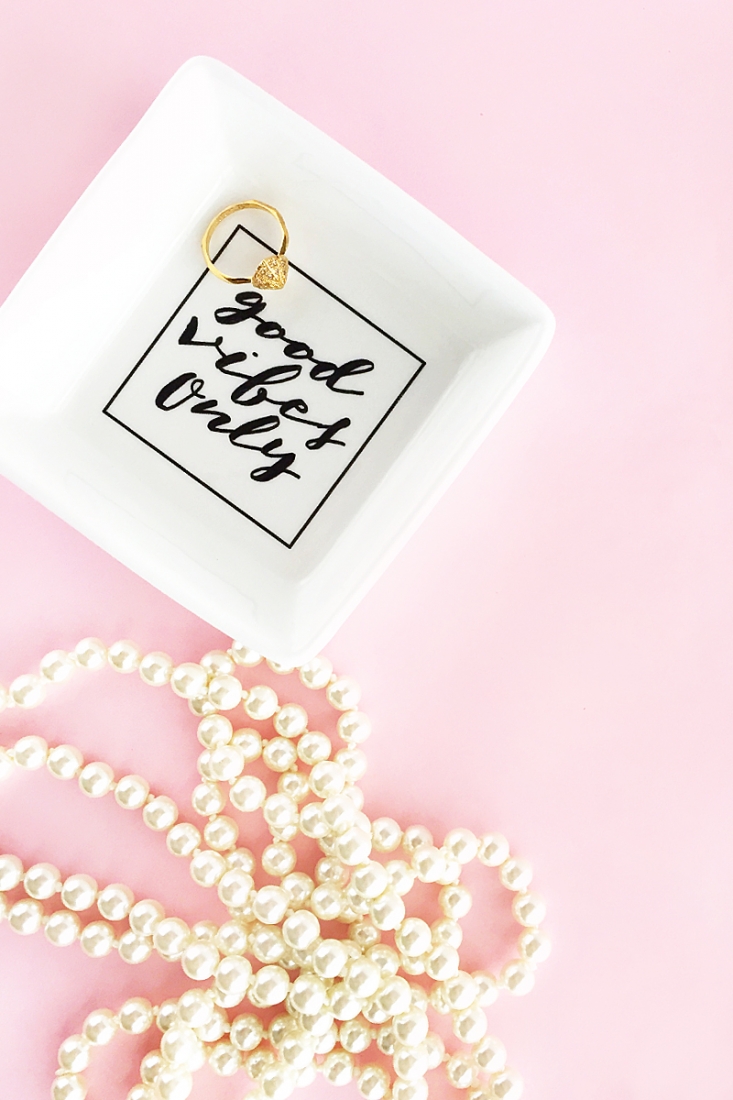 Looking for some more inspiration? Check out my other tattoo paper projects and craft a little longer with me!