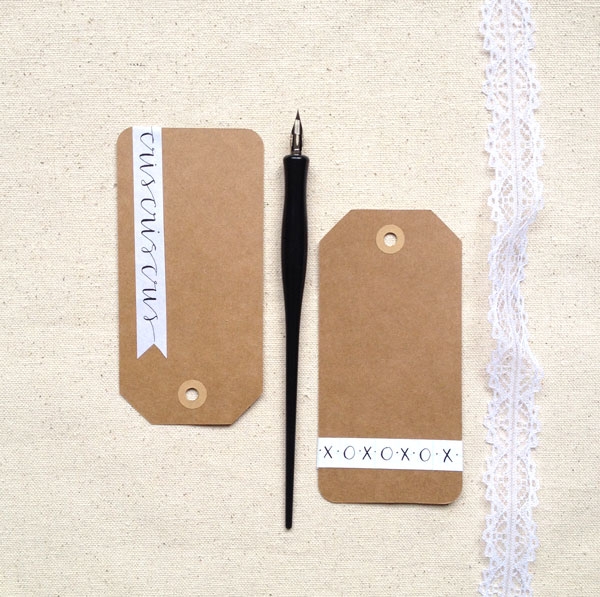 Happy Friday! Today I have a lettering DIY for you. I've been practicing my calligraphy and as I flipped through my gridded pad, I thought: Hm. What if we turn these lines of letters and words into sticky hand lettered labels? And, a DIY was born, Friends. A DIY was born….. or maybe re-born (I'm pretty sure someone else has done this). Anyway, here's my take on it. Onwards!
---
The What
The How
Step 1: Write or practice your lettering/ calligraphy on your gridded pad or paper. Space your lines out so that you can cut them later into strips (tip: the lettered lines can be used for the initials of friends or family)
Step 2: Cut the lines using scissors or a craft knife
Step 3: Cut to the desired length and add detail to the ends
Step 4: Run your labels through the sticker maker
Step 5: Apply to your gifts, envelopes or treat bags
And, you're done! What will you use your beautiful labels for?