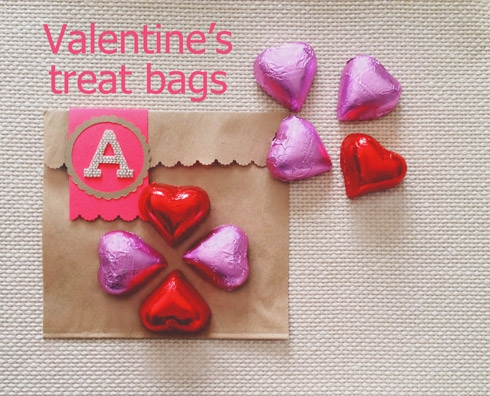 Well, that's a mouthful of words, non? Hello and welcome to my first blog post – yay! I'm so happy you're here.
A wonderful coincidence that I decided to take the plunge on Valentine's week. To start things off, I'd like to share a relatively easy project with you for any last minute treats you have for your friends, family or sweethearts. These monogrammed treat bags are cute and simple. All the tools can be collected at your local craft store. Here's what you need – Picture first…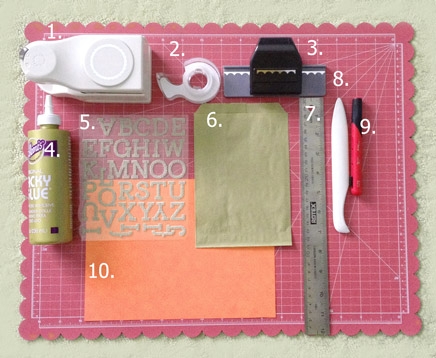 How to:
1. Cut the tag: You can use a craft knife or pair of scissors to cut out a rectangle from your card stock measuring 4.5″x1.5″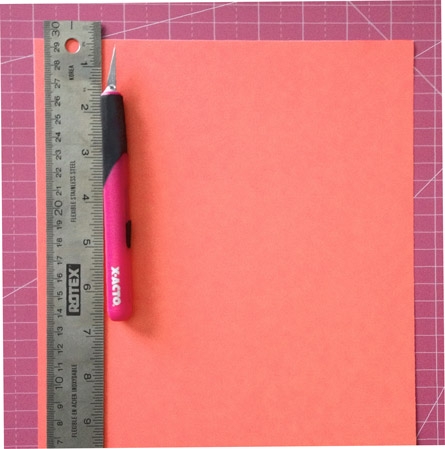 2. Prep the bag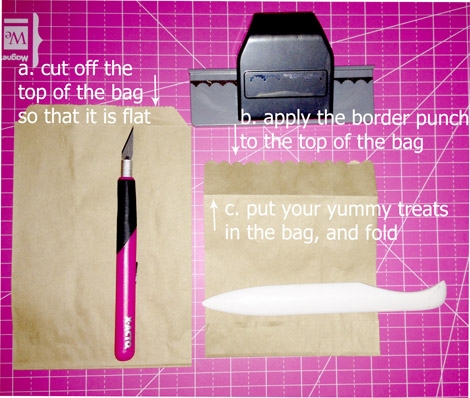 3. Decorate the tag, and fold in half. For a clean fold, use a bone folder.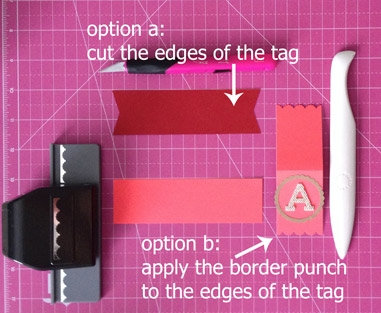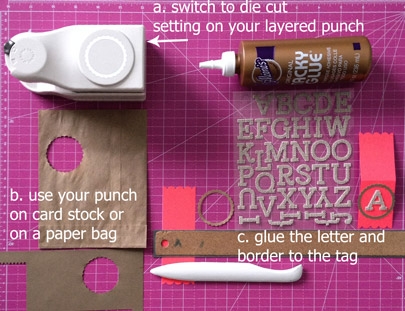 4. Assemble. Use your double-sided tape or glue to attach the tag, and keep the folded part of the bag down (remember to put the treats in first!), and you are done!