Happy Spring! It's here – finally, and um… hopefully? We have blue skies and sunshine in our little corner of Maryland – I'll take it over the snow any day. I may whip out my flats and take a walk to pick up Big from school this afternoon – well, it's a good thought…
Today's DIY is washi inspired. Washi tape is everywhere and I wanted to share with you a little treat bag project that will utilize this happily patterned tape. What's this washi tape, you ask? It's basically a patterned tape that is used as regular tape and/or used to decorate anything it can stick to. This project will use it as both, cuz that's how I roll.
---
The What
The How
Step 1: Place your tracing paper in the landscape position, and fold
Step 2:  Cut out the corner pieces
Step 3: Fold in the left and right sides, then place your washi tape along the vertical seam
Step 4: Fold in the bottom piece and apply the washi tape along the horizontal seam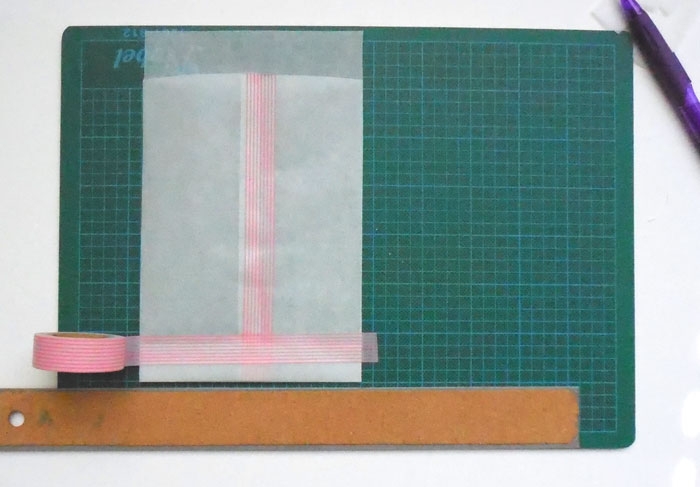 Step 5: Trim off any excess tape, then you can round out the corners on top. I do not recommend using a paper punch on tracing paper (I learned the hard way), but if you are using copy or print paper to make your treat bags, then go crazy! Enjoy!!