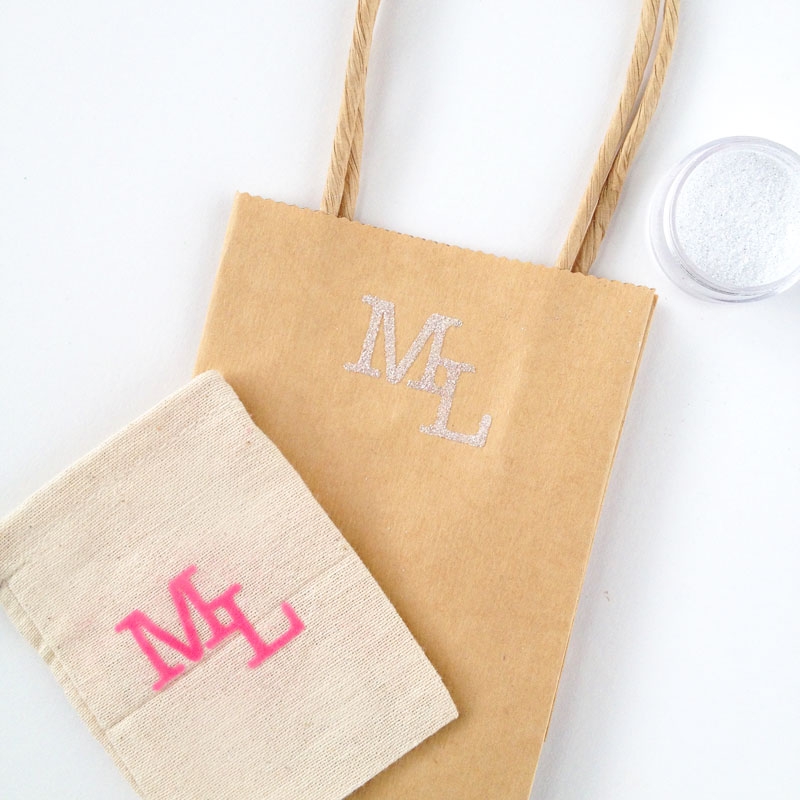 I'm slapping myself upside the head. For a very good reason. Just after I bought my Silhouette CAMEO many months ago, I purchased the double-sided adhesive starter kit. And. Never. Opened. It. Until a few days ago. The kit is loaded with happiness – flocking powder, glitter, double-sided adhesive sheets, spatula, brush, shapes to download… do I need to go on? Hence the self-slap. So much to do here. For those new to using the double-sided adhesive (like me), I would recommend, starting with basic shapes, just to practice. For today's post, I wanted to share how I added texture to a monogram using this starter kit.
---
The What
The How
Step 1: I created a simple monogram using the American Typewriter font and welded the 2 letters together. A thick font like this one is recommended, just to make it easier to weed and apply the adhesive.


Step 2: I then placed the sheet (white side up) on the cutting mat and cut the monograms using the double-sided adhesive settings
Step 3: The adhesive sheets each come in 3 layers: a yellow backing, the adhesive and the top white layer. Once cut, the trick here is to weed, meaning carefully pick up  (all layers) the piece(s) around the monogram or shape you cut, leaving the shape on the mat. For this part, use your spatula or any sharp object
Step 4: Once left with only my monograms on the cutting mat, I picked one up carefully and removed the yellow backing – making sure not take the adhesive with it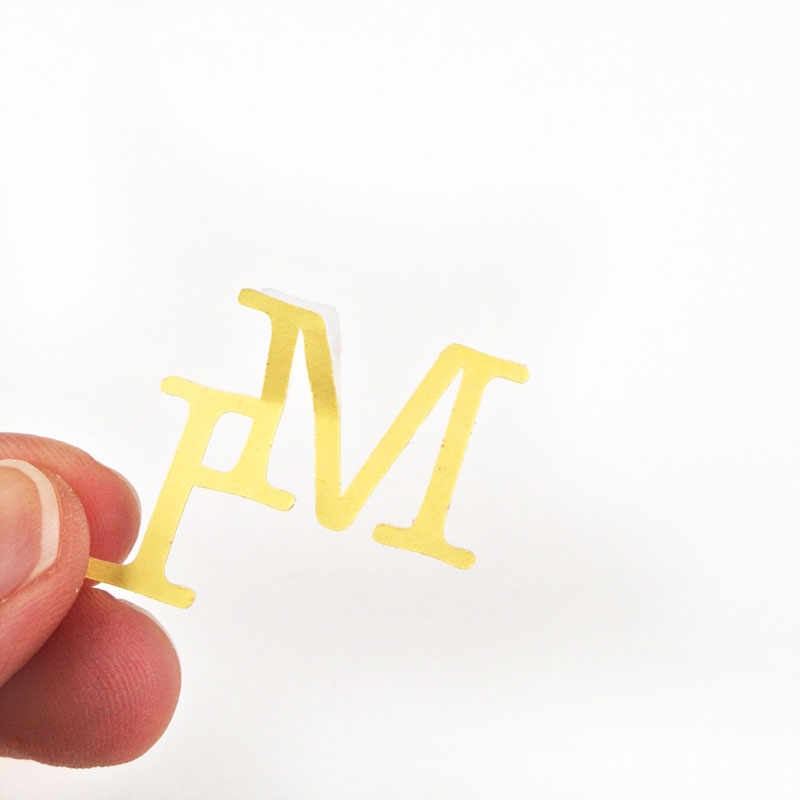 Step 5: Then I placed the monogram on the bag (white side up, adhesive side is now stuck to the bag). I removed the white top layer, and then rubbed the flocking powder (or glitter) on the adhesive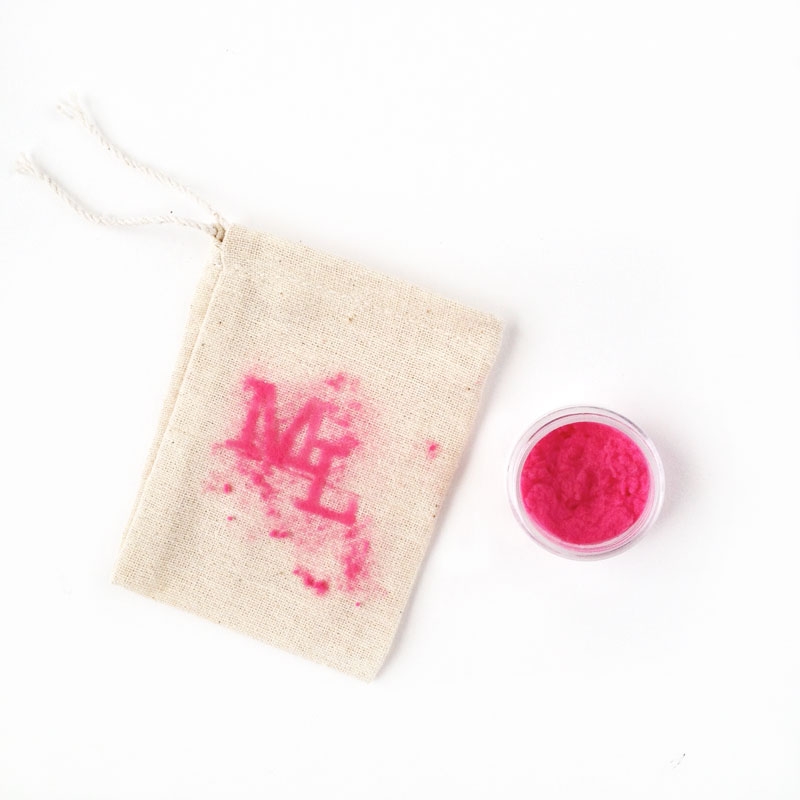 Step 6: I shook off the excess powder or glitter using the brush that came with the kit, et voila! The flocking powder leaves a soft velvet like texture and the glitter is soft powder that adds that much-needed extra sparkle. Can't wait to see how you will add a little texture to your monograms with this double-sided awesomeness!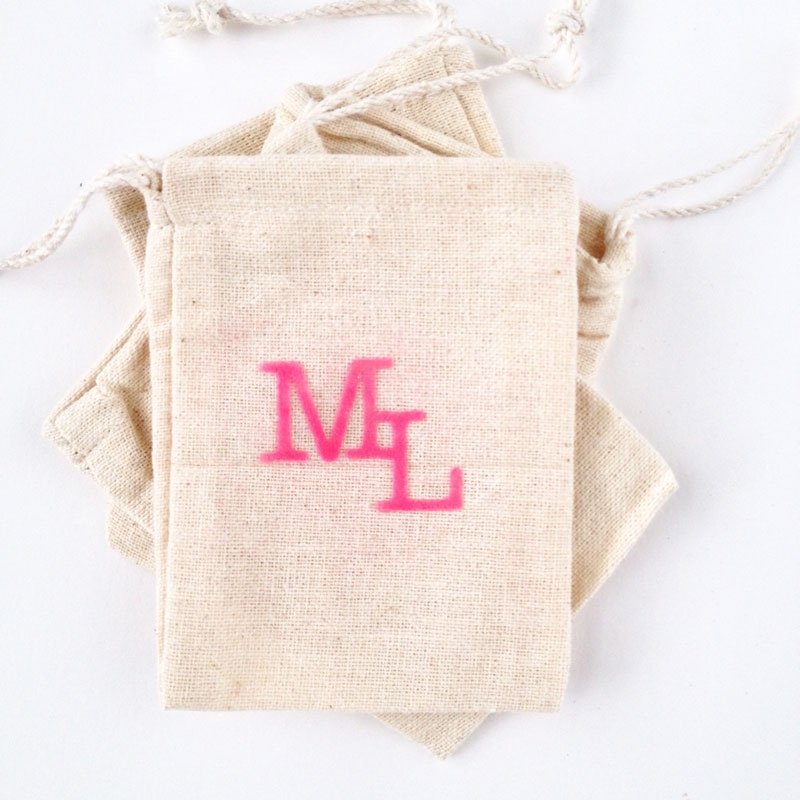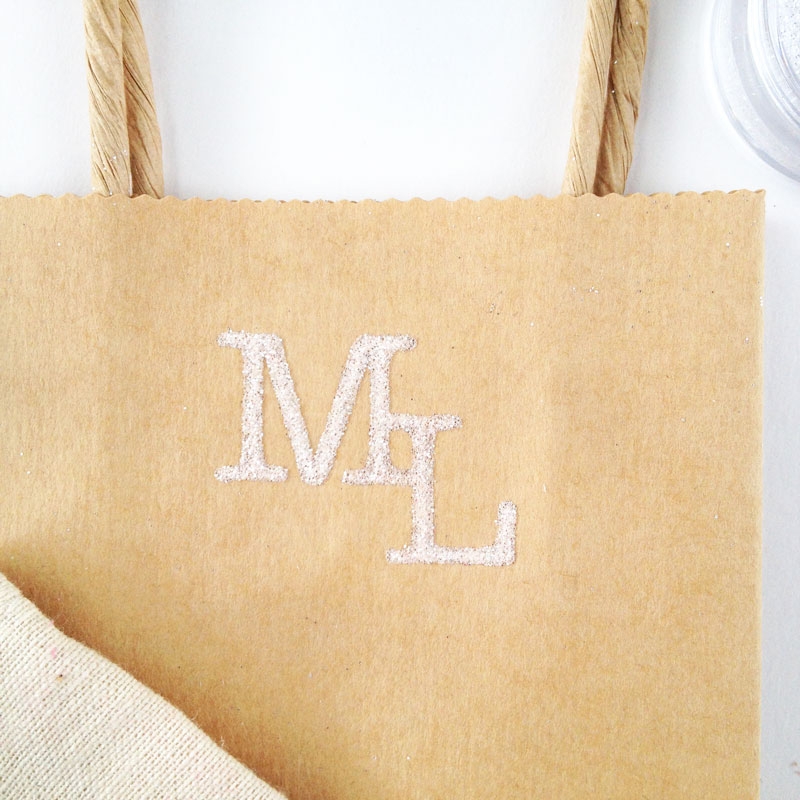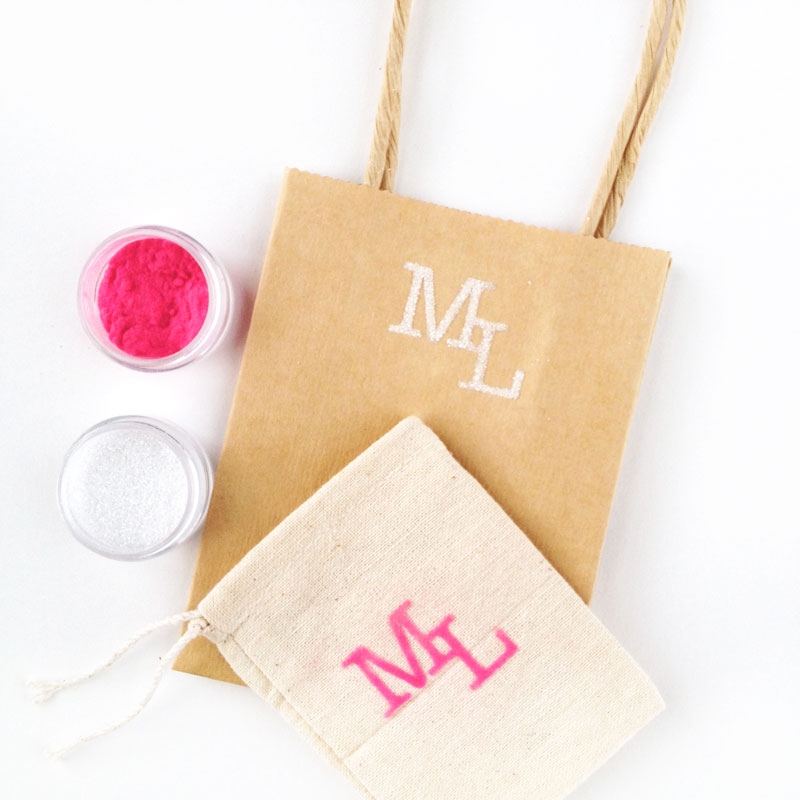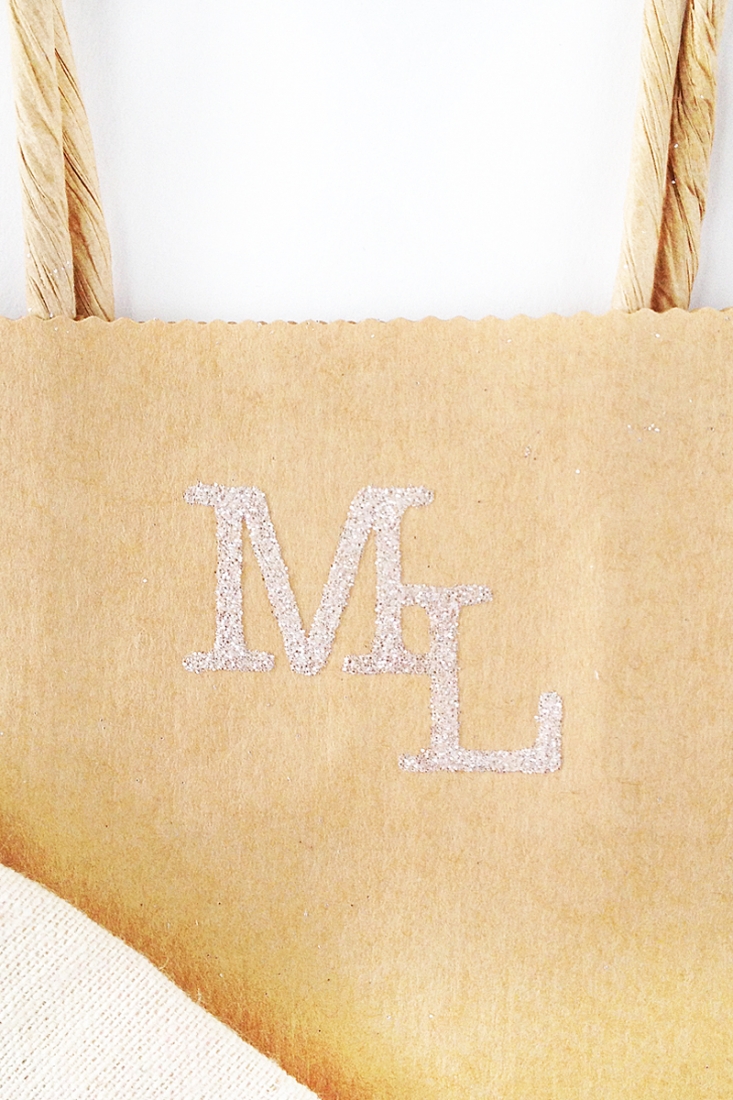 Looking for some more inspiration? Take a look at my other Silhouette projects.