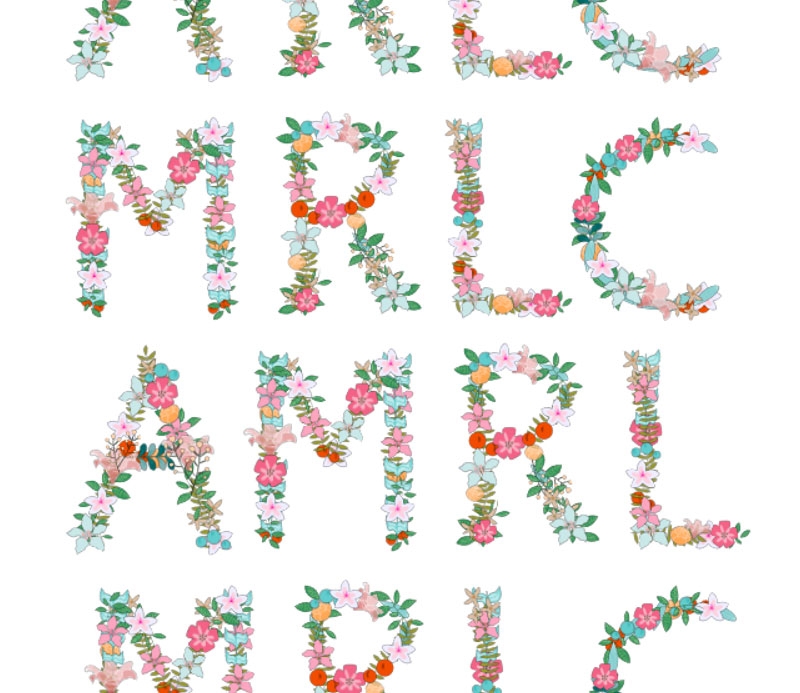 Can you tell that Monograms make me happy? And tattoo paper? Tattoo paper is my newest love – it's so versatile – you can apply it to a variety of surfaces without much effort or prep. Now you know how I love Creative Market's weekly freebies? You can see a few here, here and here. Did you catch this week's? Specifically, these vintage flowers from Mia Charro? Divine!
---
The What
The How
Step 1: I downloaded Vintage Flowers II and opened the .png file with the separate flowers in Silhouette Studio. To get the flowers separated, traced and cropped.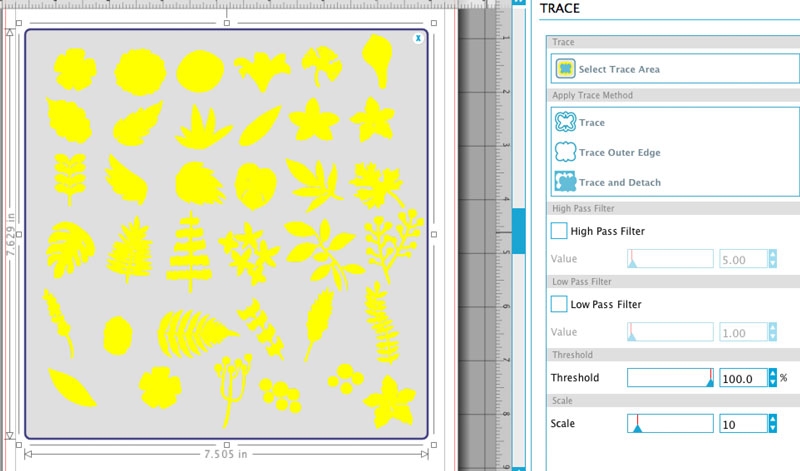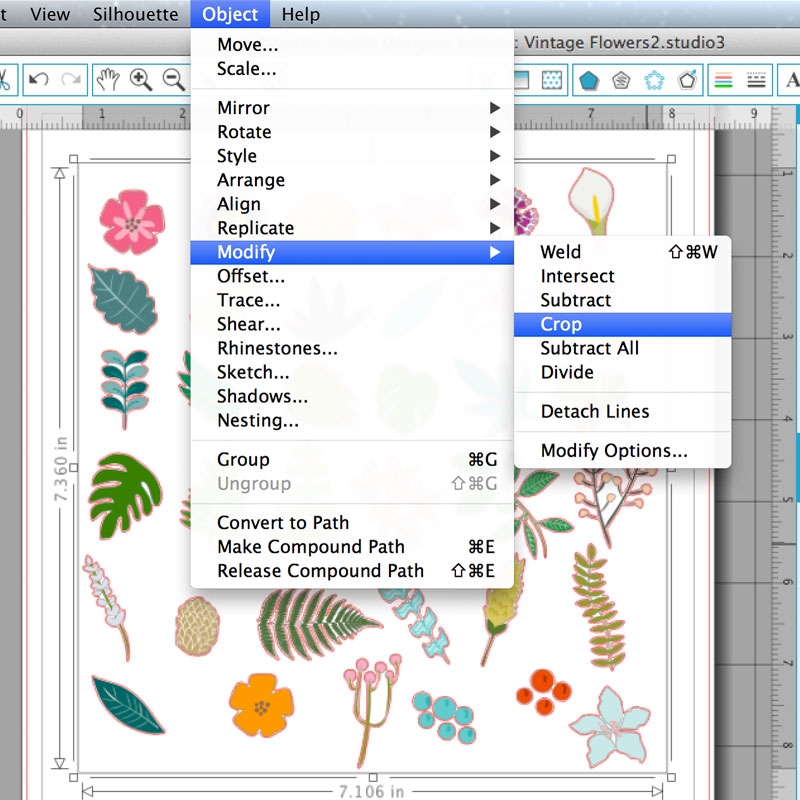 Step 2: After the flowers and leaves were separated, I resized them for my letters. I started with the leaves for the basic shape, then added the flowers to accent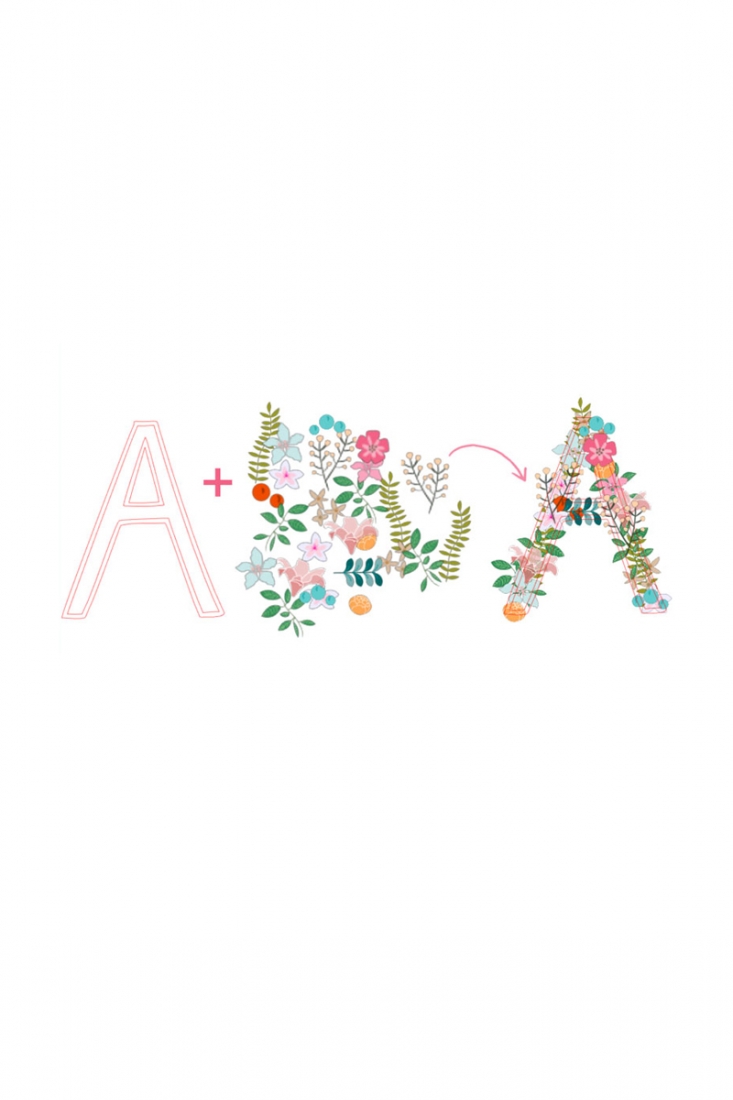 Step 3: Once I was happy with the letters, I deleted the font shape (don't forget to flip the image so that it shows up the right way when the tattoo is applied – I totally did, but thankfully some are symmetrical – hee)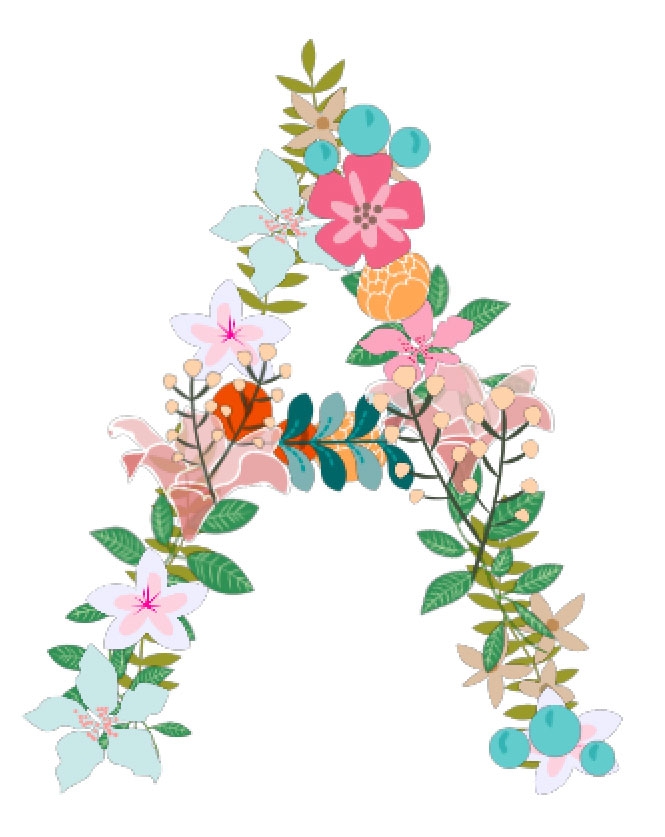 Step 4: I used the Replicate tool to "fill the page", then printed onto tattoo paper
Step 5: After the ink was dry, I applied the adhesive sheet onto the top of the tattoo paper (ink side up), using the scraper to smooth it out. I cut around the text, then peeled away the clear adhesive layer and applied face down with a wet cloth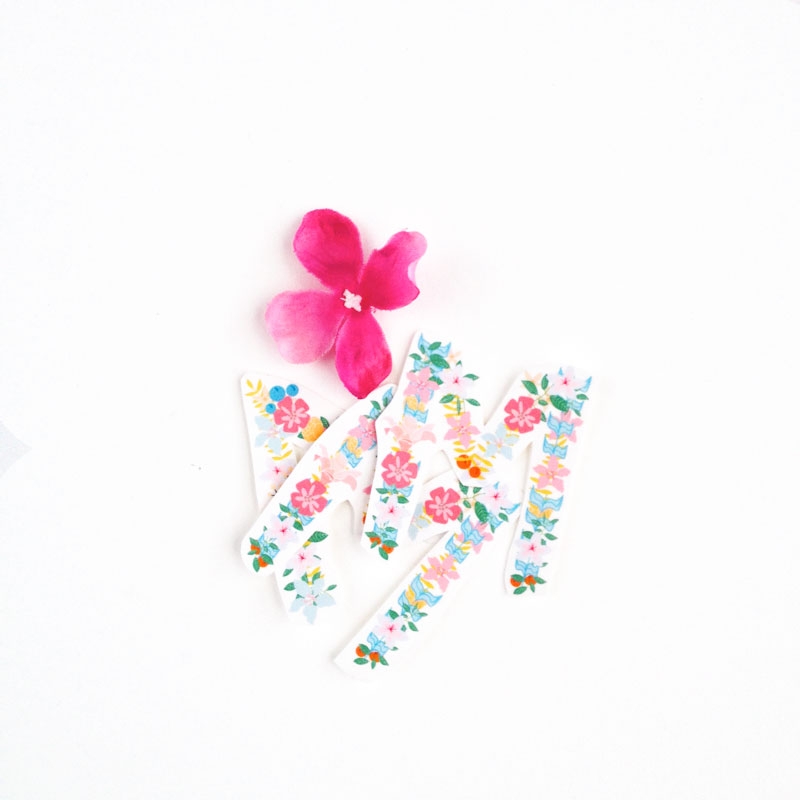 I tried it out with muslin gift bags and white paper gift bags, and so far so good! How will you use your floral monogrammed tattoos?