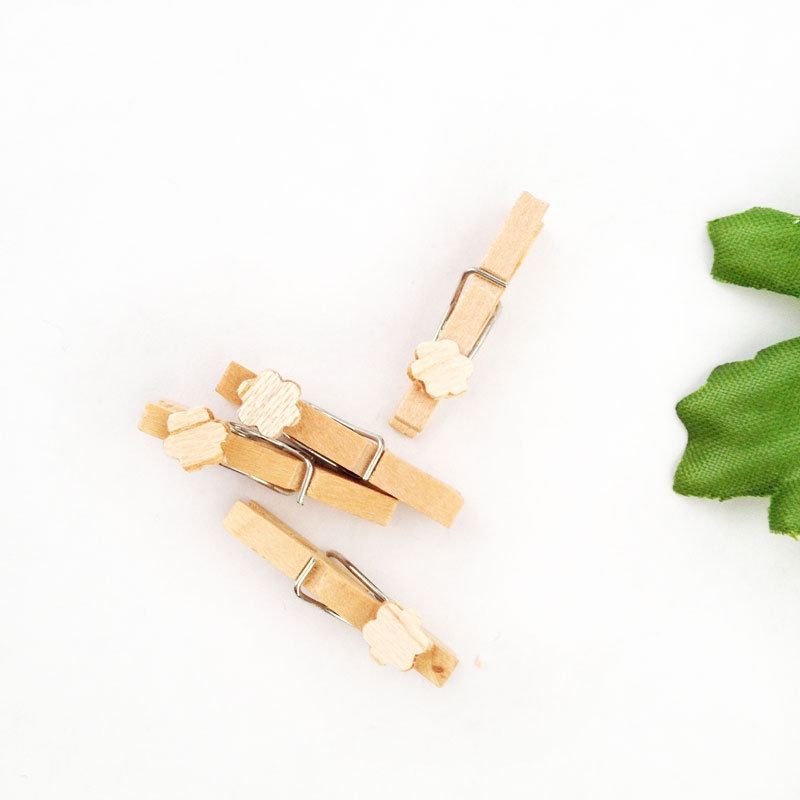 Hello and Happy Monday! It's Presidents' Day here in our neck of the woods, and pretty darn cold. So since I had my clothespins out, I thought a quick DIY was in order to pretend it's warm outside. These wooden flowers on clothespins will be so cute on your pretty packages and gifts. They can even be used to accessorize your table settings. This is my first attempt at playing with balsa wood. And, like my approach to most new things, I thought I'd try something relatively simple with it. The inspiration? Take a look at these awesome DIYs with balsa wood over at Flax and Twine. Awesome, huh? Want to make some too?
---
The What
Clothespins (I got mine at Michaels but you can get them here too)
Balsa wood. I got mine at Michaels. They came in long thin sheets – (I got 1/16 in thickness, but would try the 1/32 in next time)
The How
Punch out your balsa wood flowers with your hand punch
Glue your flowers to your clothespins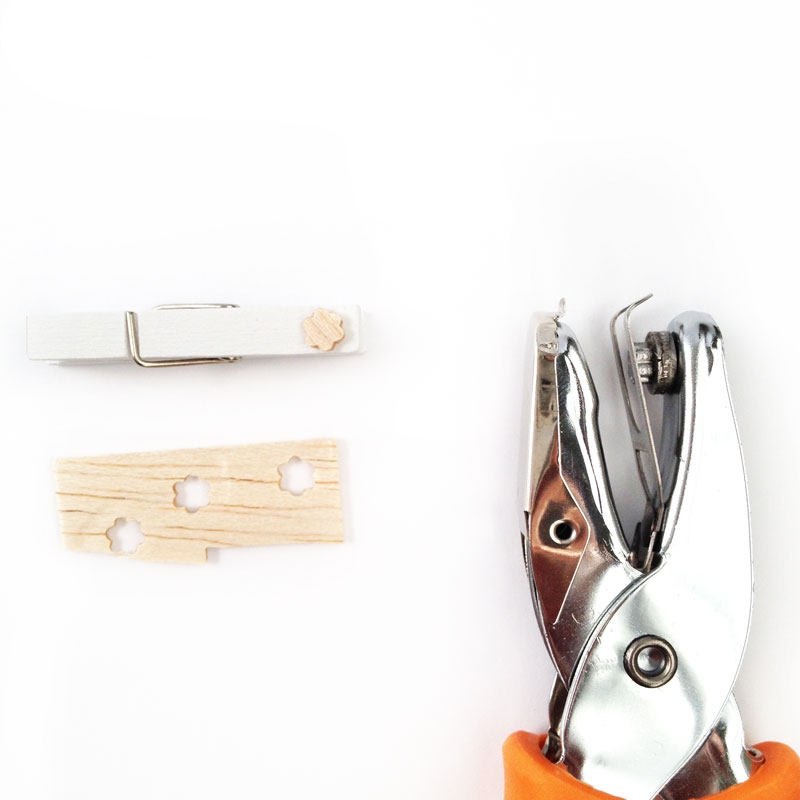 And that's it! How quick and easy is that? How will you use your newly decorated clothespins?