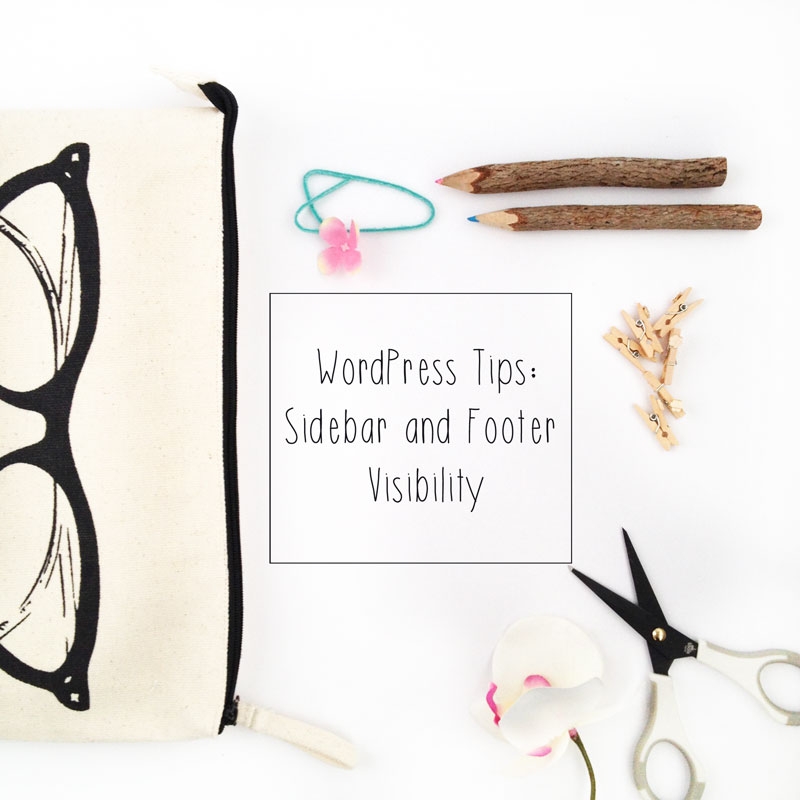 Happy Wednesday! Are any of you fellow WordPress bloggers? I've been fumbling along this last year and wanted to share any tips and tricks I learned along the way here on the blog, so that we can all learn together. Today's WordPress tip is centered around making certain widgets visible on your footer and sidebar.
One piece of advice that I keep reading is to take advantage of your footer. When your readers scroll down to the end of a post or page, the footer (end of the page) provides a great opportunity to encourage your readers to stay. You can ask new readers to subscribe to your blog, read related posts, or read favorite posts. In my case, I'm focusing on encouraging more readers to subscribe to new posts, and therefore increasing my readership. As you can tell from the screenshot below, my numbers are pretty low (like I said, fumble, fumble!) hence this experiment. The other part of this experiment was to figure out how to just show my subscribe button on my blog feed and individual blog posts. I wanted to keep my home page as is – clean and simple. This is where the visibility part comes in. Want to try it yourself?
---
1. Go to Your Sidebar and Footer Widgets
In your WordPress Admin Dashboard,  go to Appearance, then select Widgets. On the left, you will see all the activated widgets (for example: Blog Subscriptions, Search, Categories) you can use. On the right you will see where you can put them – the Sidebar and Footer sections. Note: your theme may show them in different sections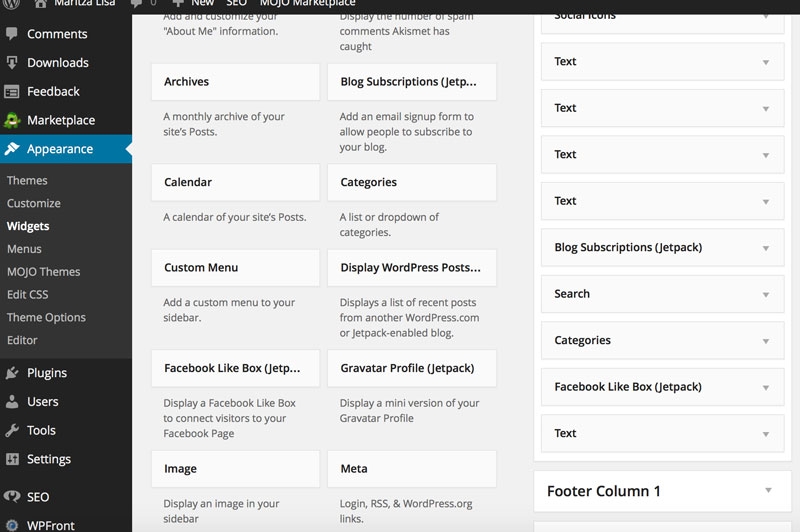 2. Place Your Widget in Your Footer or Sidebar
In my case, I used the Blog Subscription widget and dragged it over to my Footer Column 3 (my footer is divided into columns)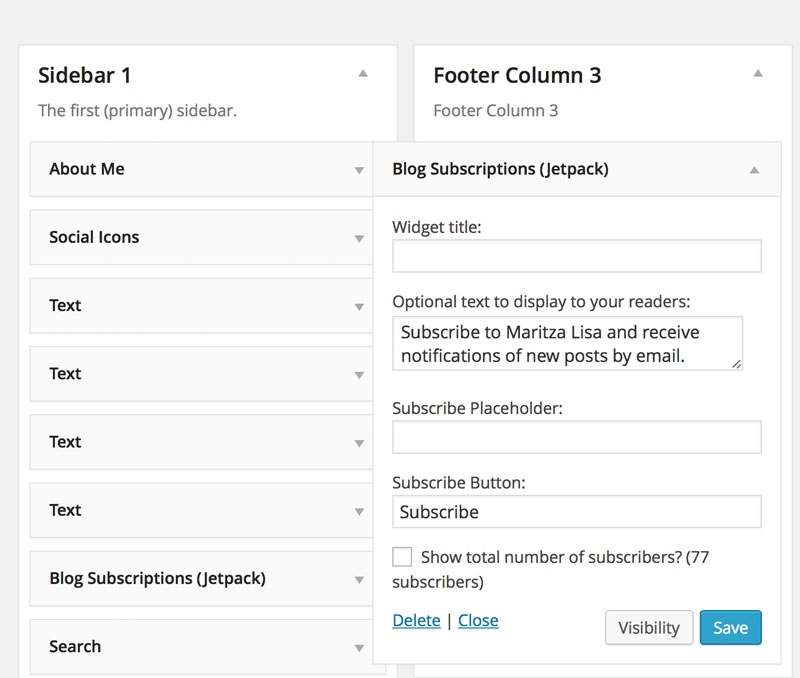 3. Set Your Widget Visibility
This is the fun part. Play around with it to make sure it suits your blog needs. Click the Visibility button located at the bottom of the widget. Pressing this button will open up an area for you to select how you want your widget shown. In my case I selected to show my Blog Subscriptions widget only on the main Blog page (blog feed), and individual blog posts. Make your selections then click Save.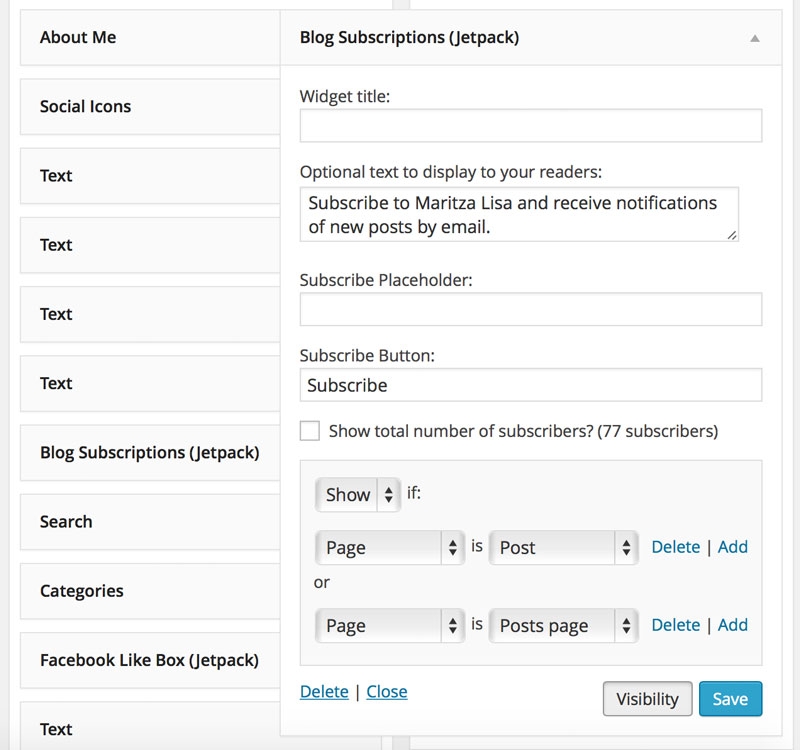 And that's it. I made this change over the weekend, and I've had one additional subscriber – Yay! How will you use your footer and sidebar with this tip?
Want to see some more awesome WordPress tips? I've been collecting a few great ones from amazing experts around the web on my Blogging and Such Pinterest board. Follow along and learn with me!