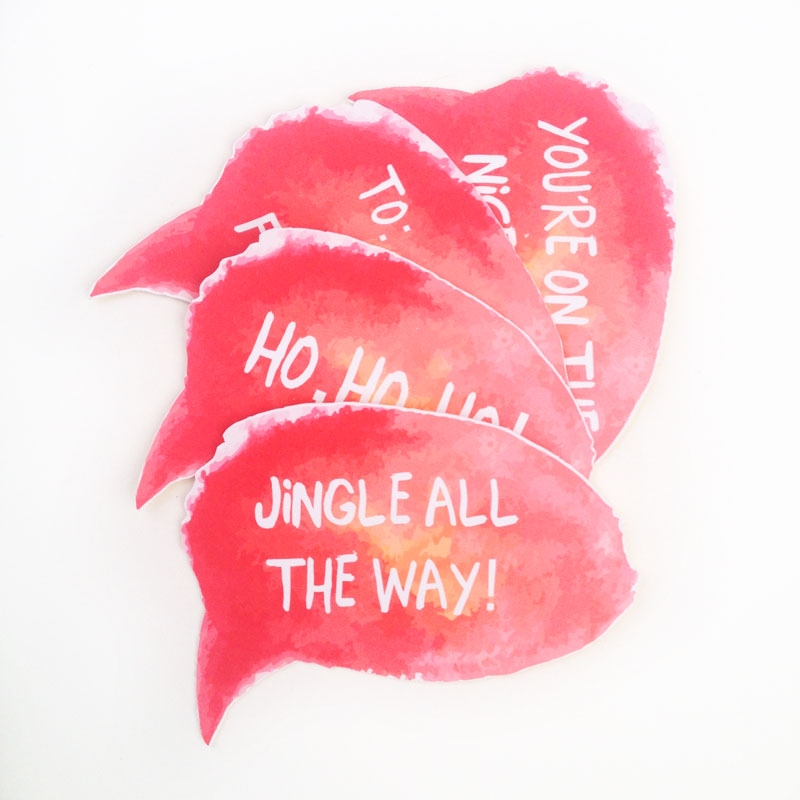 Hello! It's a sweet and short week for us here in Maryland, but I wanted to crank out a couple of festive projects before (or even while) we enjoy our time off for Thanksgiving. Today, I wanted to share this gifting idea – festive speech bubble stickers. I got these watercolor bubbles free this week from Creative Market by Elena Pimonova. Don't they make the perfect stickers? The reds and blues are perfect for this time of year. Want to make your own festive speech bubble stickers? Which colors will you choose?
---
The What
The How
Download and open your speech bubbles in Silhouette Studio
Make cut lines around your speech bubbles using the Trace tool
Add your festive text (I used the Close font, which was free a couple of weeks ago) to the speech bubbles. Remember to set your cut settings for your text to "no cut", then group the text and speech bubble together
Load your sticker paper into your printer
Print and cut your speech bubble stickers. If you want to cut right through the sticker backing, adjust your settings to a higher level (I used blade: 3; speed: 3; double-cut)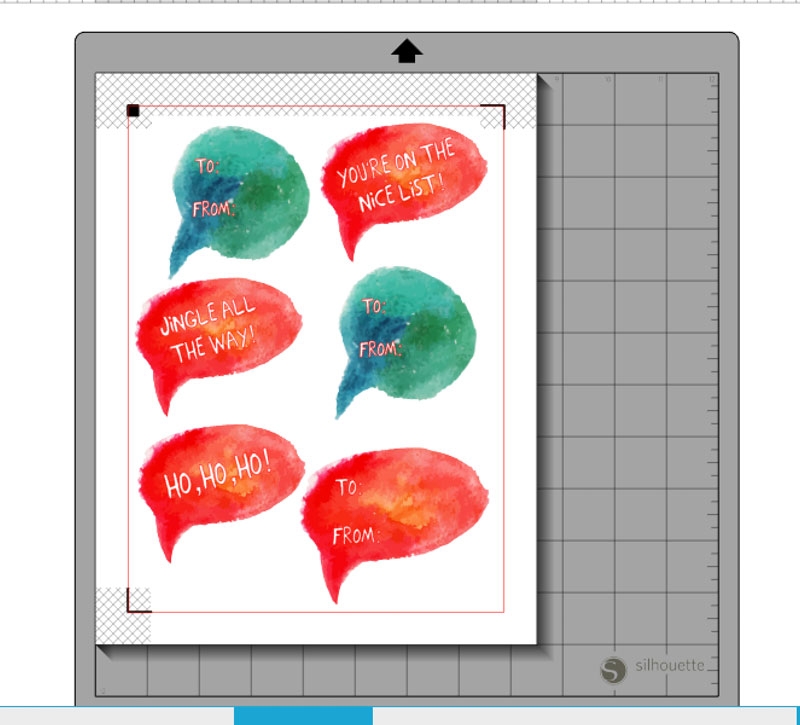 And you're done! Now you can add these to envelopes, gifts and any festive happiness that you're giving to loved ones!