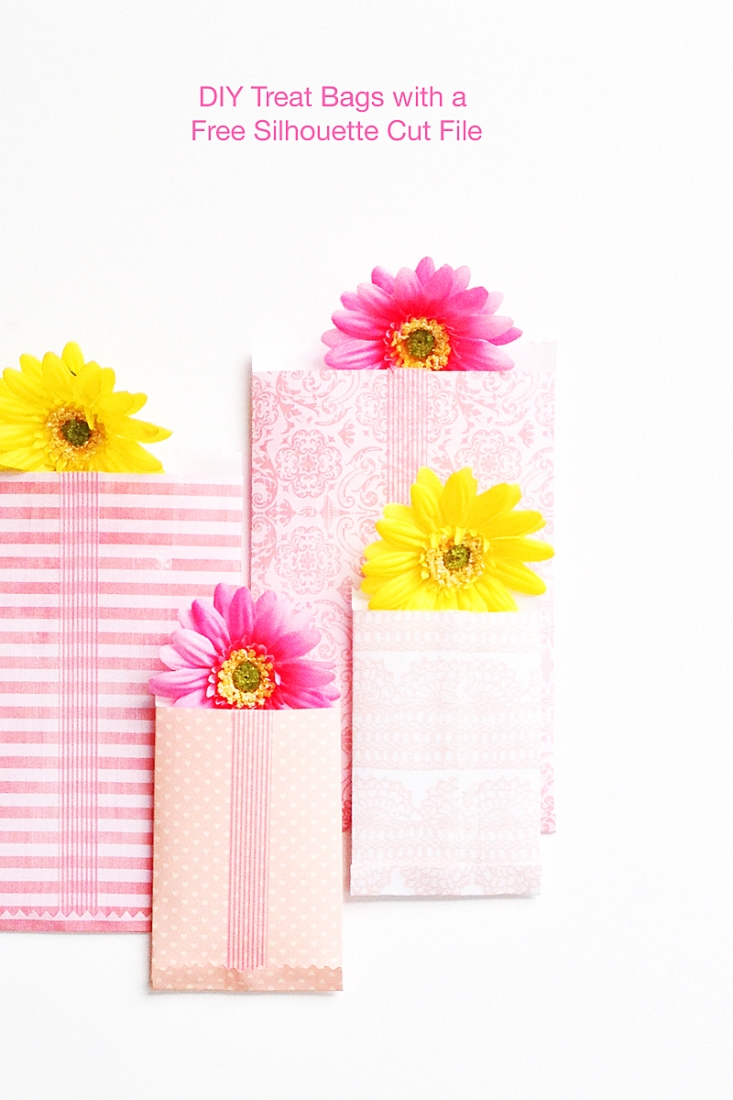 Hello! Over the weekend, I was at the local book store and purchased the spring issue of Made in Paper. As usual, it did not disappoint – lots of awesome stuff and inspiration. There is an online version, but there are times when you just want to flip through the paper pages of a pretty magazine, non? What  I finally clued in to is the fact that when an issue is released, a bunch of free downloadable patterned paper is made available (for personal use, of course) to us. You can check it out here. Let's just say my computer was put to work today.
To celebrate all this free stuff, and for all you Silhouette enthusiasts out there, I've included a free studio file version of the treat bag from this Washi Treat Bag tutorial.  As you can see, I made a couple of treat bags with the free designs from Made in Paper.
Even if you do not have the cutting machine, the Silhouette Studio application is free and can be used as a digital editing tool. Just remember to set the line thickness to a small number (like .1) so you can see the print lines that you plan to cut out manually.
A couple of notes about the Silhouette Cut settings:
If you are using print paper, I set my blade (and the corresponding online setting) to 1 (my paper was very thin). I also slowed the speed down to 3 to avoid any tearing.
Feel free to resize the shapes before you cut. Once you've cut the template, follow the instructions from this Washi Treat Bag post and you're set! Have fun and happy crafting!