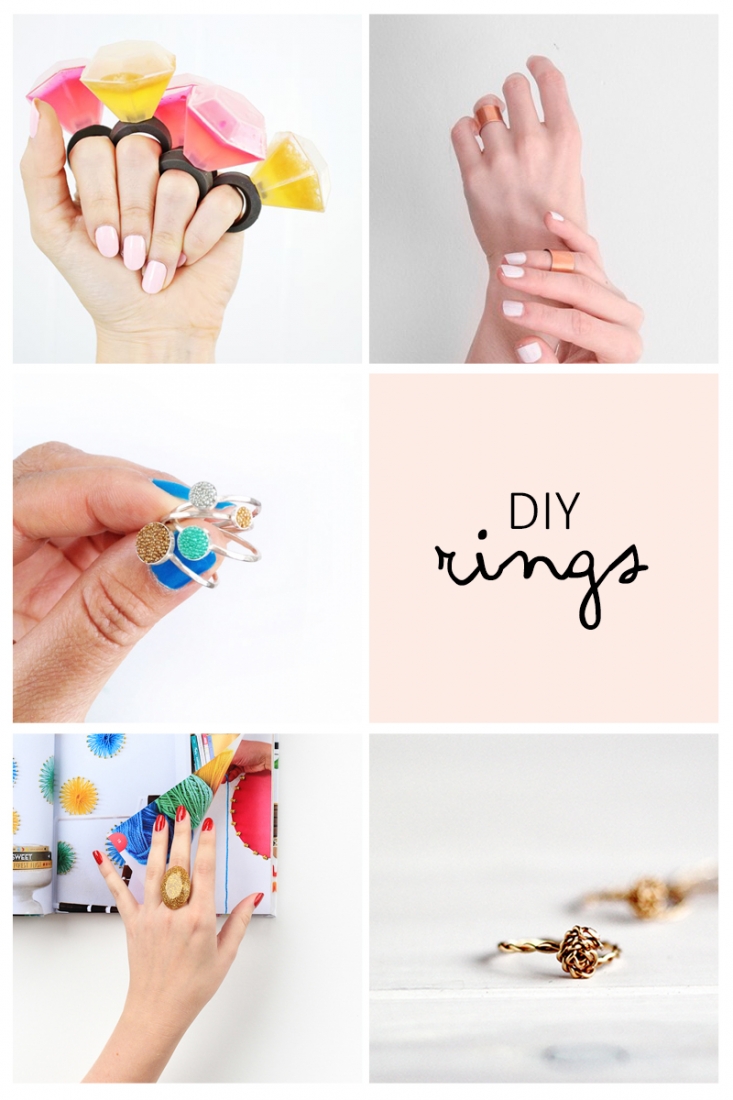 Every year as the weather gets warmer, I feel the need to up my accessory game. I'm a sucker for pretty baubles which leads me to these 5 Must Try DIY Rings.  Won't these rings just add the perfect touch to those cute summer dresses you've been waiting all year to wear? Click through the links below to get the scoop on how to make your own.
Diamond Ring Jello Shots on A Beautiful Mess – The perfect accessory to any party, really. How cute are these? An accessory and a party favor, and a drink? Sign me up!
These DIY Copper Rings on Fabrica de Imaginacion are so simple and chic.
These Beaded Stackable Rings are one of my favorite rings to wear out. Very easy to make, and think of all the colors you can add!
I love a nice bold ring and these DIY Glitter Rings on The Crafted Life do not disappoint. This is your statement ring for the summer
These DIY Twist and Knot Wire Rings on Fall For DIY will be a gorgeous addition to your ring collection. The delicate texture makes me all heart eyes!
I'm loving them all and can't decide which one to make first. Which will be your first?