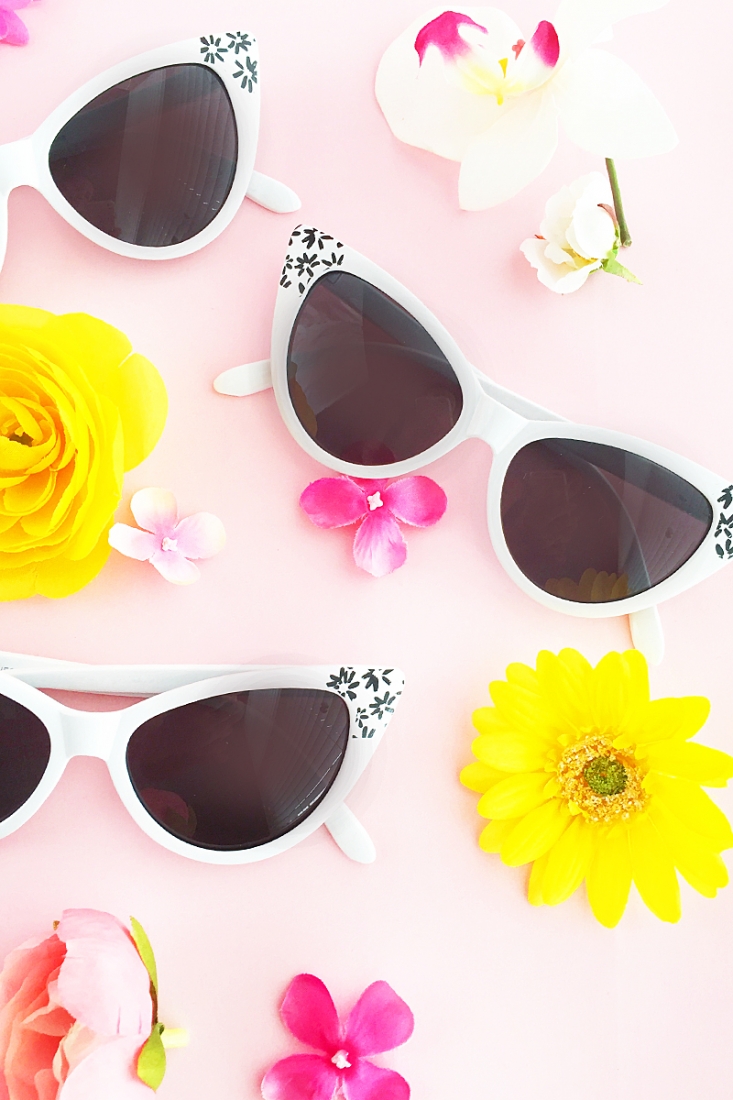 The sun is out and the heat is turning up, so it only makes sense that we start summer-izing our accessories, right? Let's start with these DIY Floral Sunglasses. Perfect for wearing on a warm sunny day with a cute dress and sassy sandals. Or, perfect as favors for parties! Grab your tattoo paper, and let's start making!
---
The What
The How
Open Silhouette Studio and merge your floral pattern or images (full tutorial here from these DIY Floral Patterned Notebooks)
Mirror your pattern or images
Print your pattern onto tattoo paper
Apply the clear adhesive sheet from the tattoo paper package. Use your scraper to smooth the bubbles out
Use a pencil to draw an outline of the corners of your sunglasses and cut them out (try to avoid cutting through the flowers)
Remove the clear adhesive paper for each one, and apply the tattoo to the each corner of the sunglasses with a wet towel
Apply a clear sealant to the notebook to protect the tattooed image
Now that you have your sassy sunnies for summer, what will you be summer-izing next?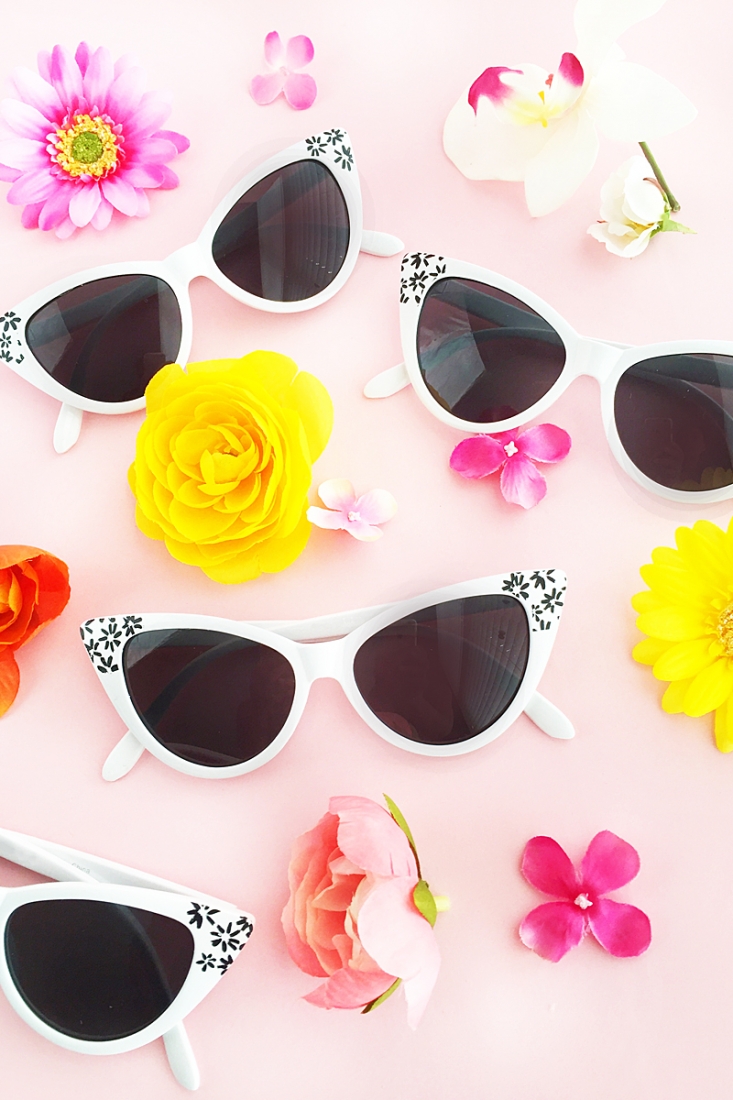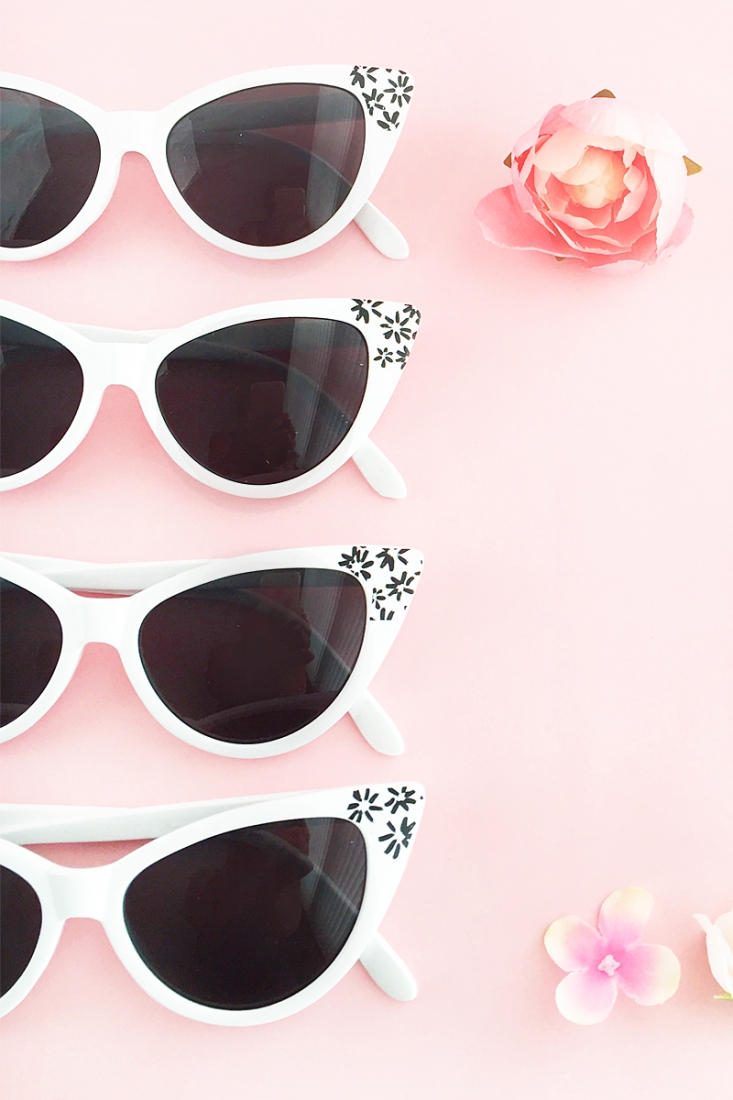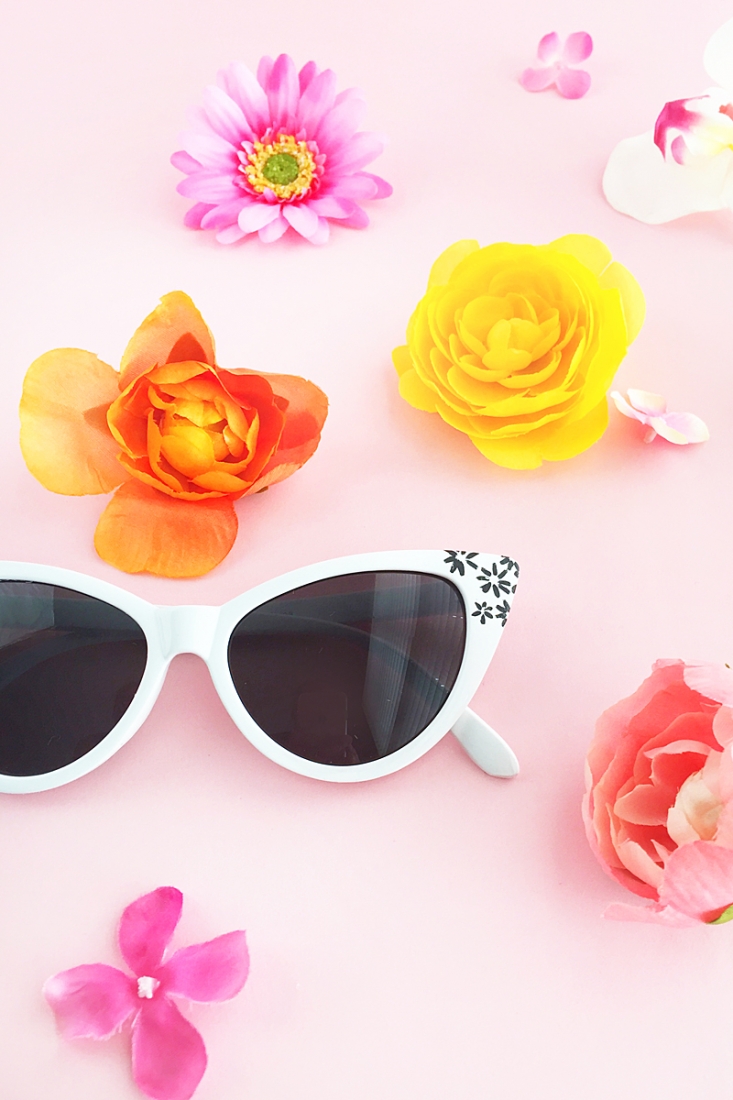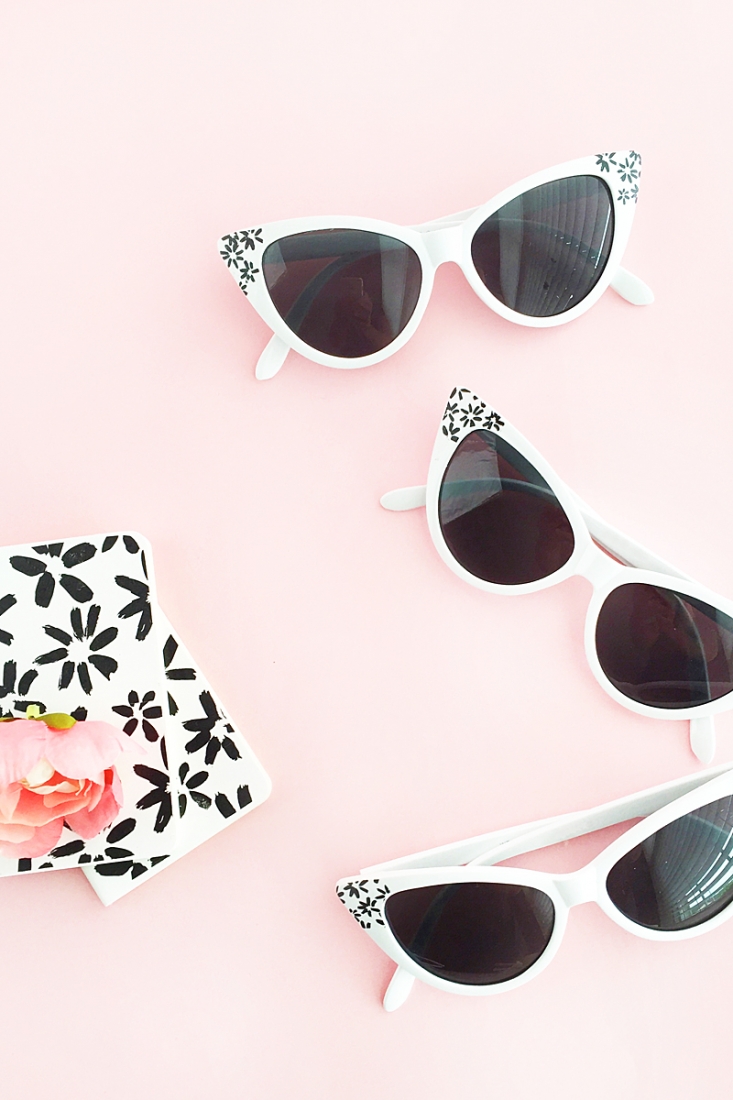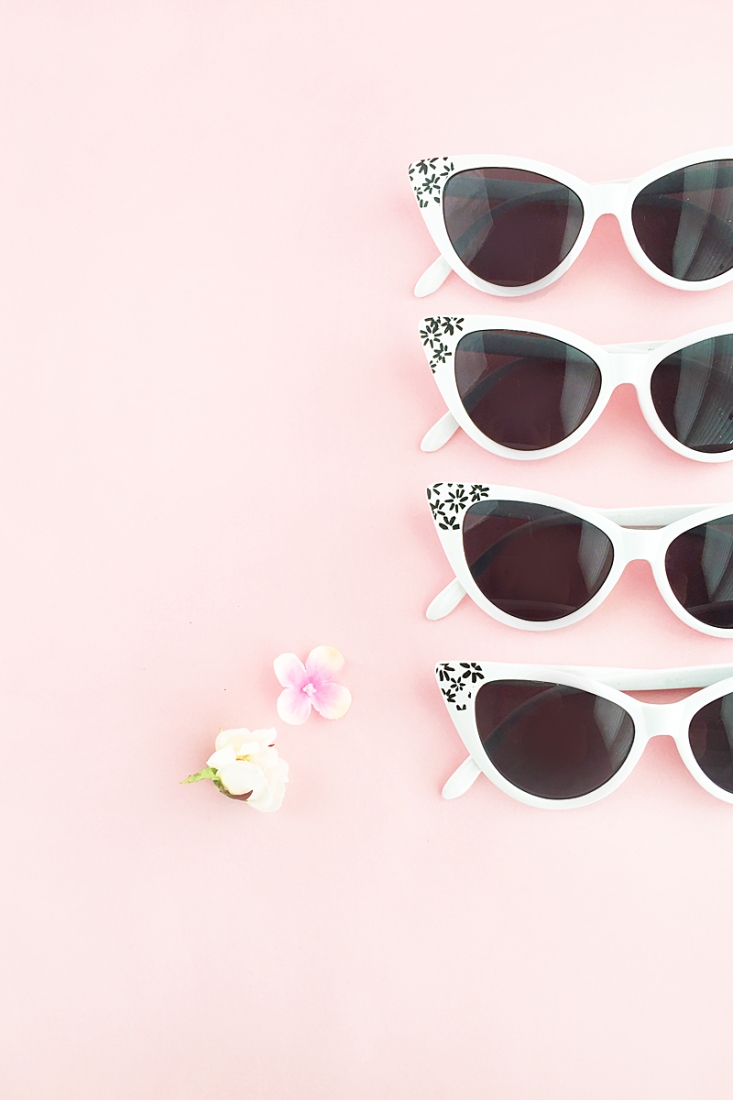 Looking for some more inspiration? Check out my other tattoo paper projects and craft a little longer with me.