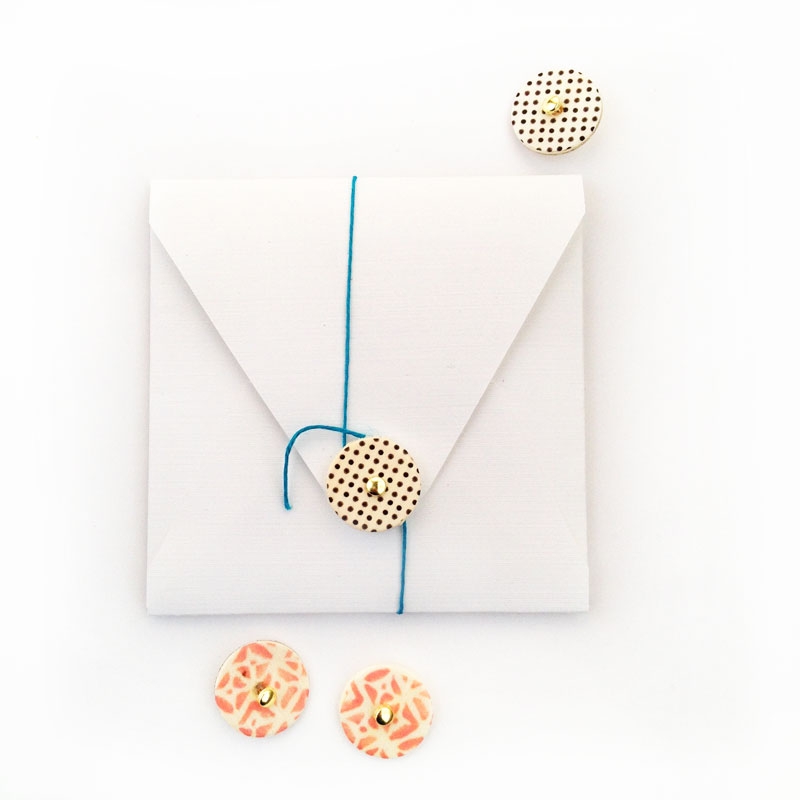 A new week, a new craft. Or 2. We'll see. I'm a bit obsessed with button and string envelopes. Single or double. I'll take them all. Today I wanted try a little natural texture like wood and hemp cord. Add some gorgeous free patterns from Angie and gold brads? Oh yes. We've got the makings for lovely diy stationery. This is a versatile project. You can use any pattern or graphic that's in your stash given the season or occasion you are sending your packages. Shall we?
---
The What
Patterns or graphic – I used these free watercolor patterns from Angie
Wet towel
Wood circles
Printer
Scissors
Brads
Envelopes – I used my Layering Liners template to make the ones seen in this post
The How
Open Silhouette Studio and load your patterns
Create rectangles on your page and fill them with your patterns
Print your patterns onto tattoo paper
Apply the clear adhesive sheet. Use your scraper to smooth the bubbles out
Trace the wood circles on the underside of the tattoo paper and cut
Remove the clear adhesive paper, and apply the tattoo to a wood circle
Punch a hole in the middle, and attach your wood circle to your envelope using a brad
Wrap your string around your newly made button
Applying a seal like Mod Podge will make the pattern last longer. You now have some pretty button and string envelopes. Which patterns did you use?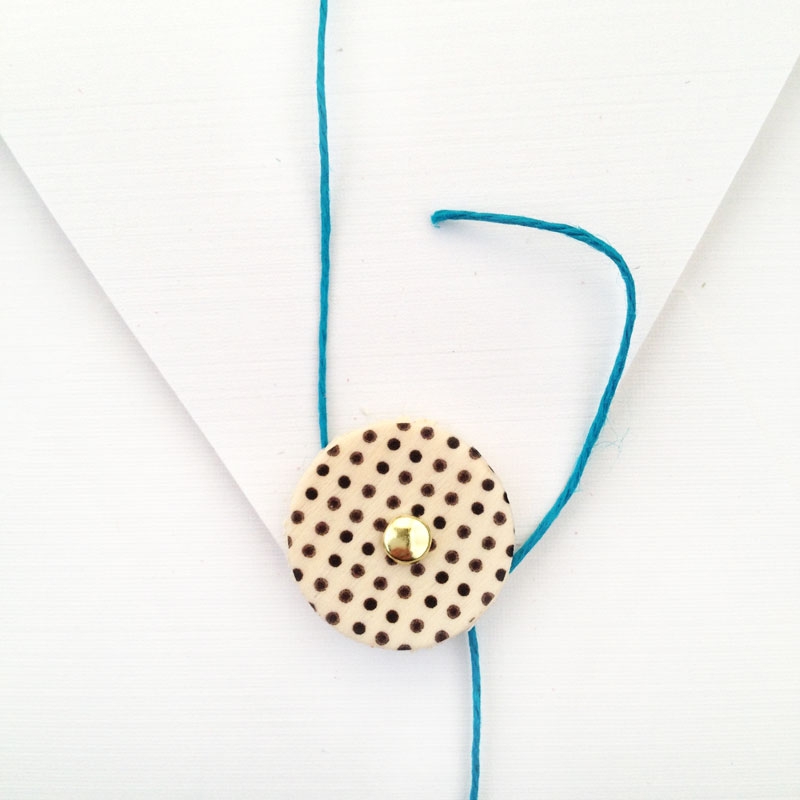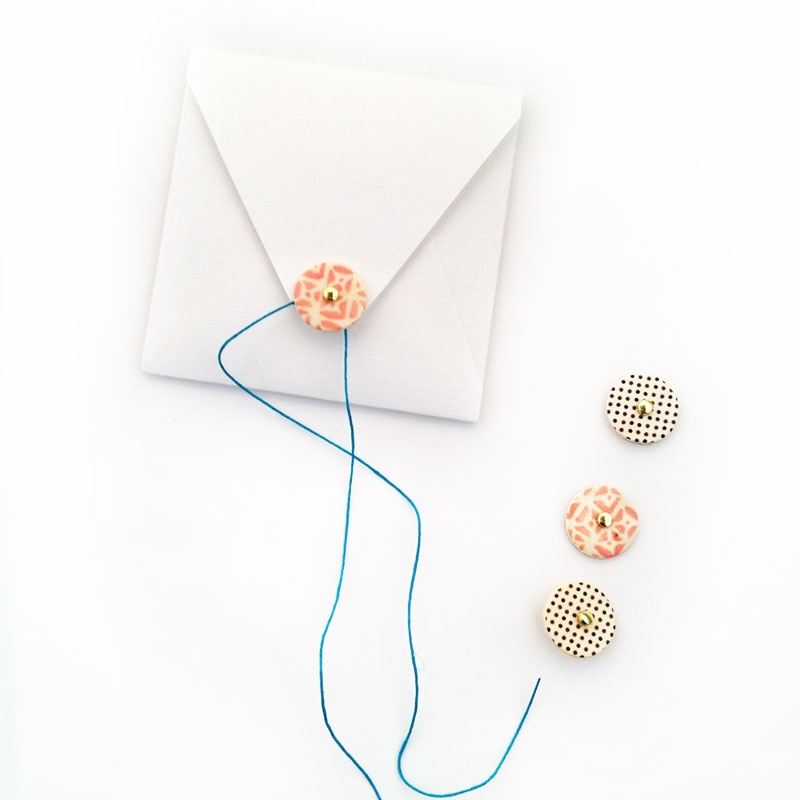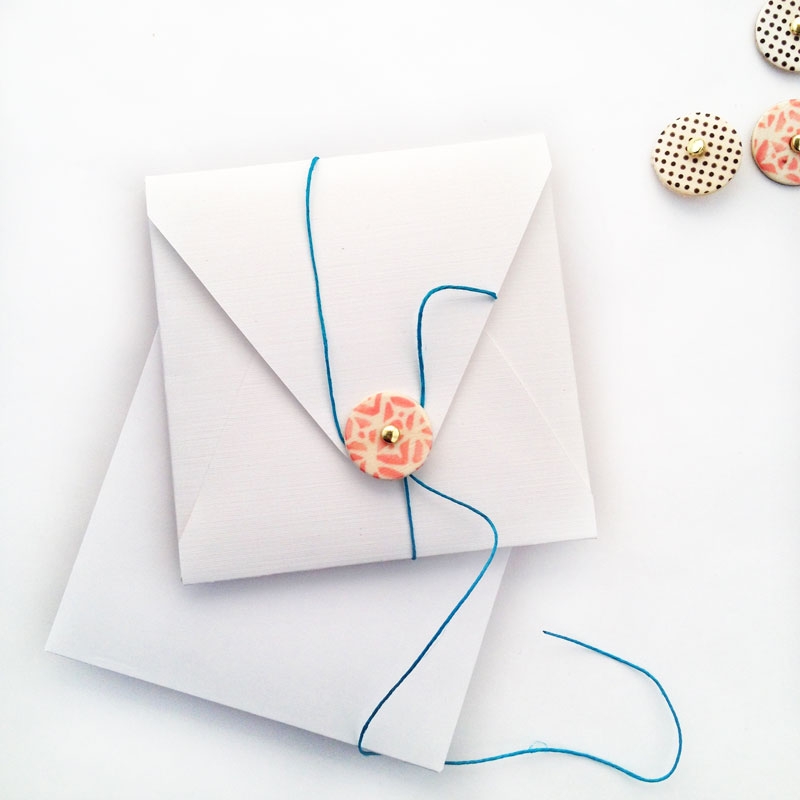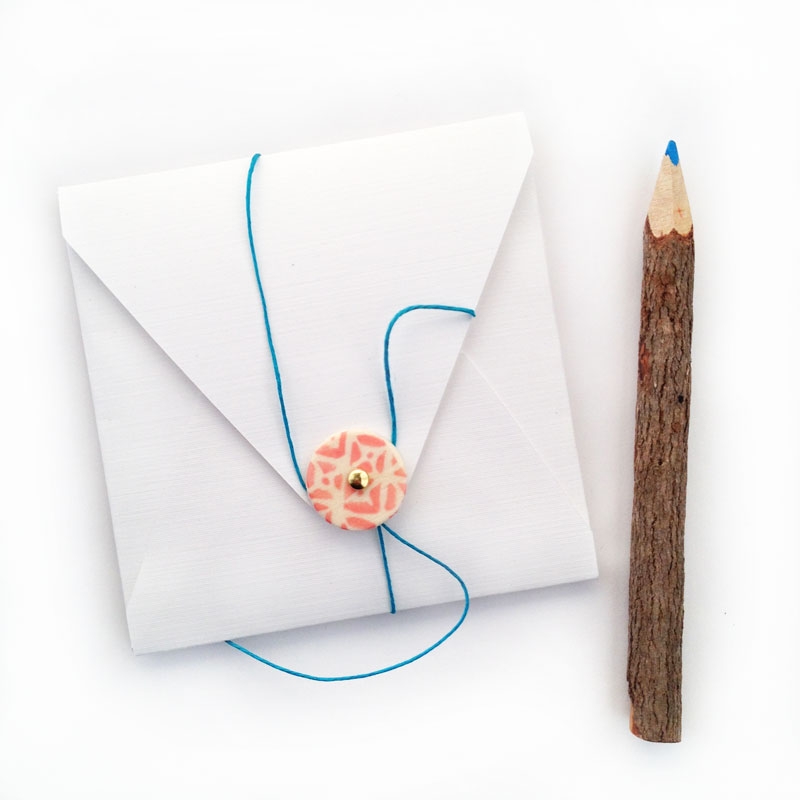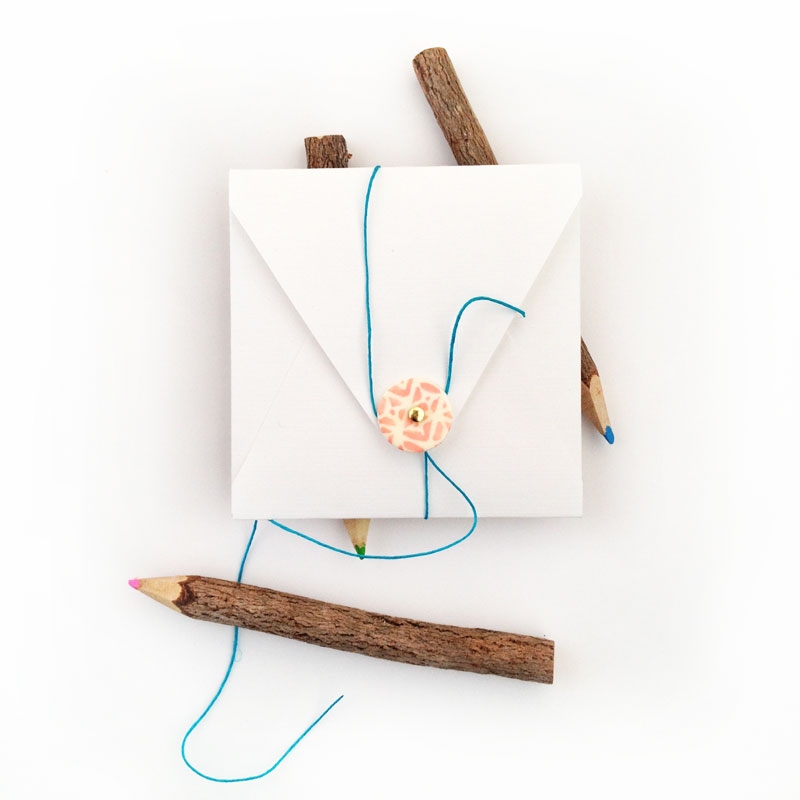 Looking for some more inspiration? Check out my other tattoo paper projects and craft a tad longer with me.