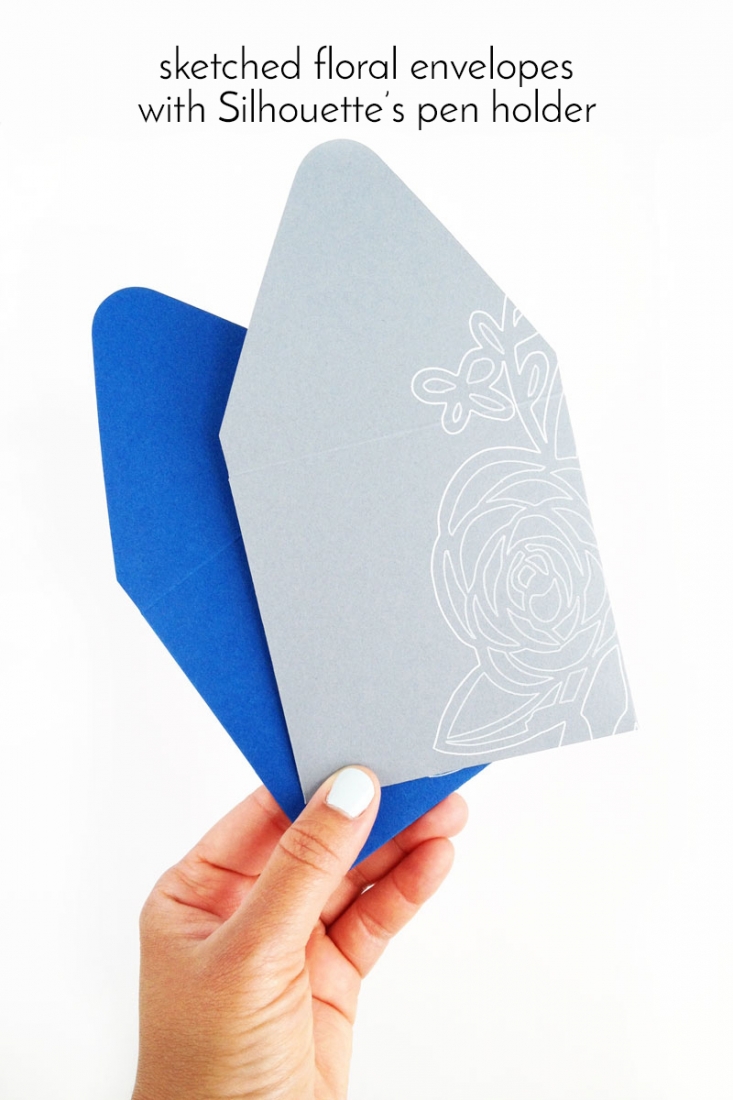 Well hello! A bit of a late start to my DIY week, but I made it before week's end – shwee! How is your week going? I thought another DIY Stationery project would be perfect for today. These would be perfect for your springtime notes (it's National Card and Letter Writing Month). Or Mother's Day gifts… want to create your own floral envelopes? For the floral shape, use your favorite one or download Silhouette's free shape of the week.
---
---
The What

*This post contains affiliate links for products that I use and love!
---
The How
Open your shapes in Silhouette Studio
Align the shapes so that you are happy with they look. Set the floral shape to Cut, and the envelope shape to No Cut
Load your cardstock, and pen into the pen holder (I used the grey collet / cap). For more detailed instructions, see Silhouette's guide. Replace the blade with your pen holder and send to cut using the Silhouette Sketch Pen settings (speed: 5; thickness 22; double cut)
With your mat still loaded, set the floral shape to No Cut, and the envelope shape to Cut.
Replace your pen holder with your blade. Now sent to cut using cardstock settings
Repeat for as many envelopes you need. Now that you have your pretty floral enevelopes, will you be using them to send a hand-written note for National Card and Letter Writing Month?
Looking for some more inspiration? Take a look at my other Stationery Projects!