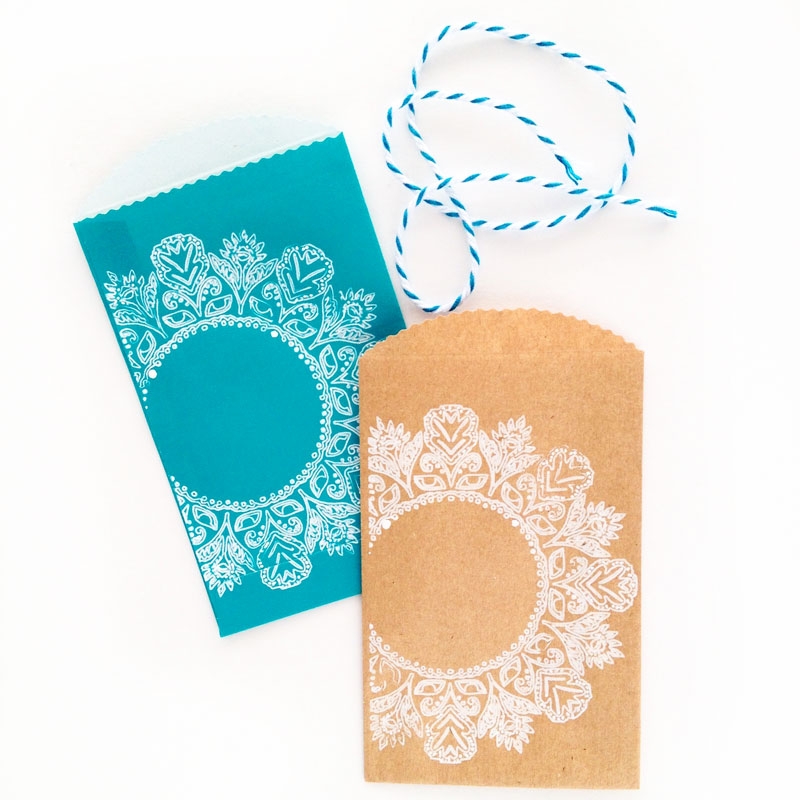 Hello! I couldn't stay away from the pens any longer. Also with these ornate freebies from Creative Market? A project with the perfect elements! I had these mini paper bags for some time now and thought it the perfect background for the frames. I used my Sakura pens for this project with the Silhouette pen holder. For one of the bags, you'll see I used the Sakura glitter pen – it did not photograph as well as the others, but when it hits the light, it's stunning. A tip or two to share: the Sakura pens perform best at a lower speed (I used 1 given the detail) on the Silhouette cutting machines, and a higher thickness (I used 27). Want to create your own? Let's begin!
---
The What
The How
Download and open your ornate frames in Silhouette Studio
Go to View > Show Grid
Create a rectangle the same size as your treat bag (my bag is 4 in x 2.5 in)
Select the trace tool, and trace your frame
Resize your traced frame so that it fits in your rectangle. If you only want a piece of the frame like mine, create a duplicate rectangle and place over the frame. Select both shales and then select Object > Modify > Crop. This will ungroup your shape, select them all and group them
Place your treat bag on the cutting mat. Line it up using the mat's grid lines, then in the software line up your image in the same spot using the grid lines (much like this post)
Load your cutting mat, pen holder and pen, and sent to cut using Sketch Pen settings (speed: 1; thickness 27)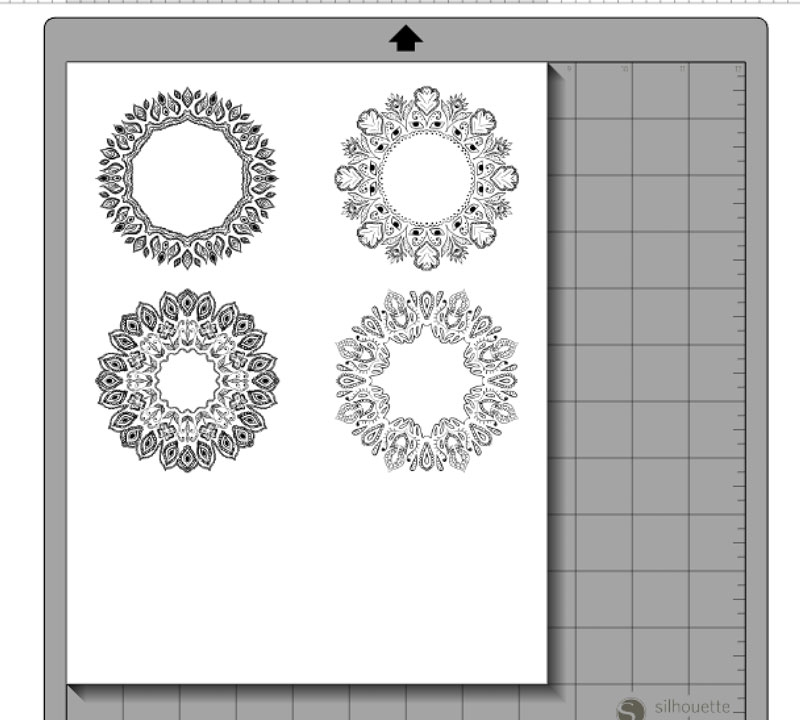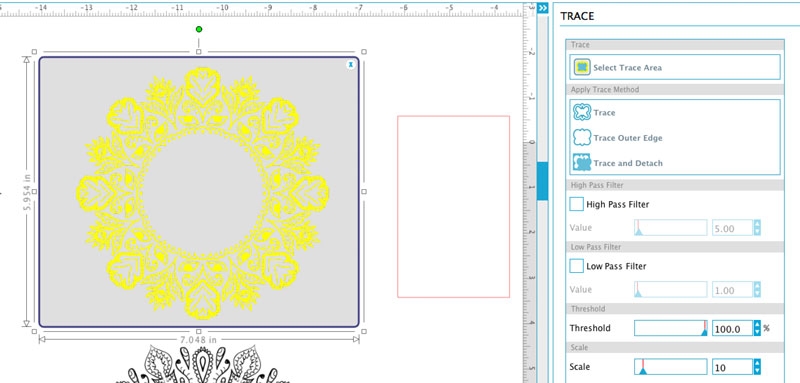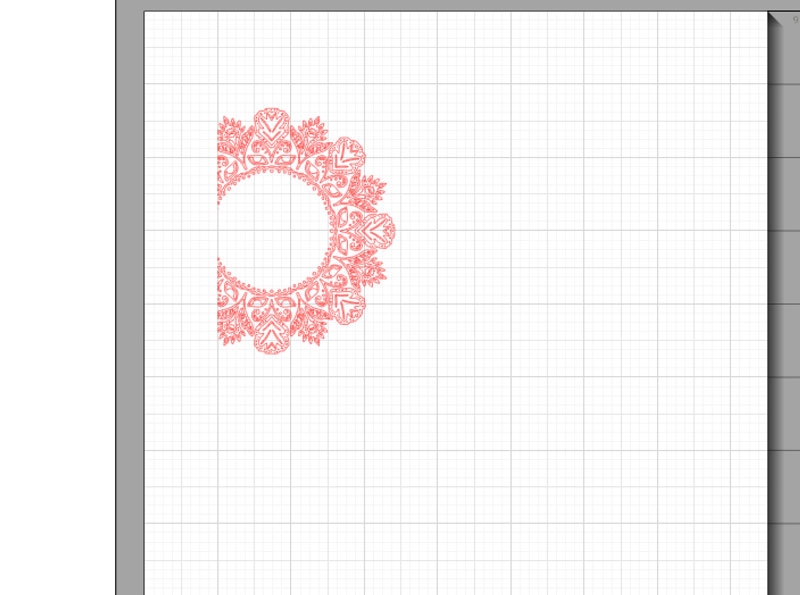 And you're done! What favors will you put in your ornate treat bags?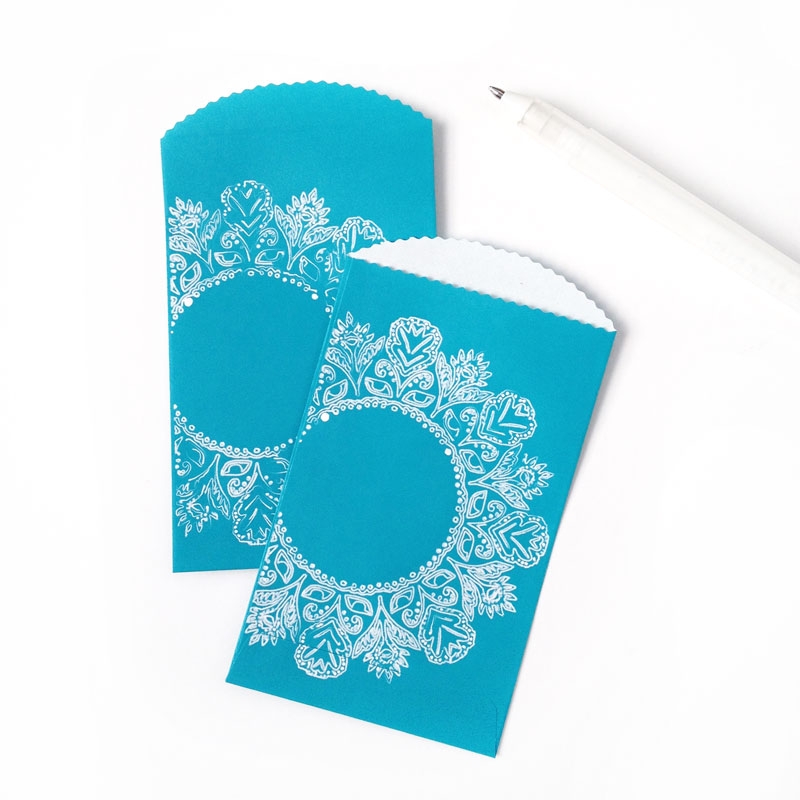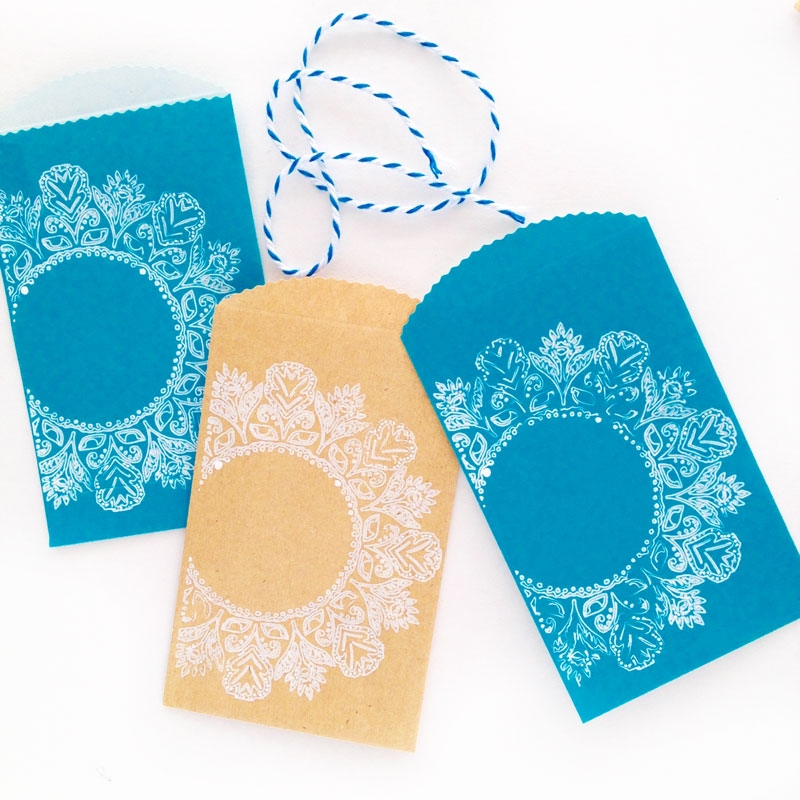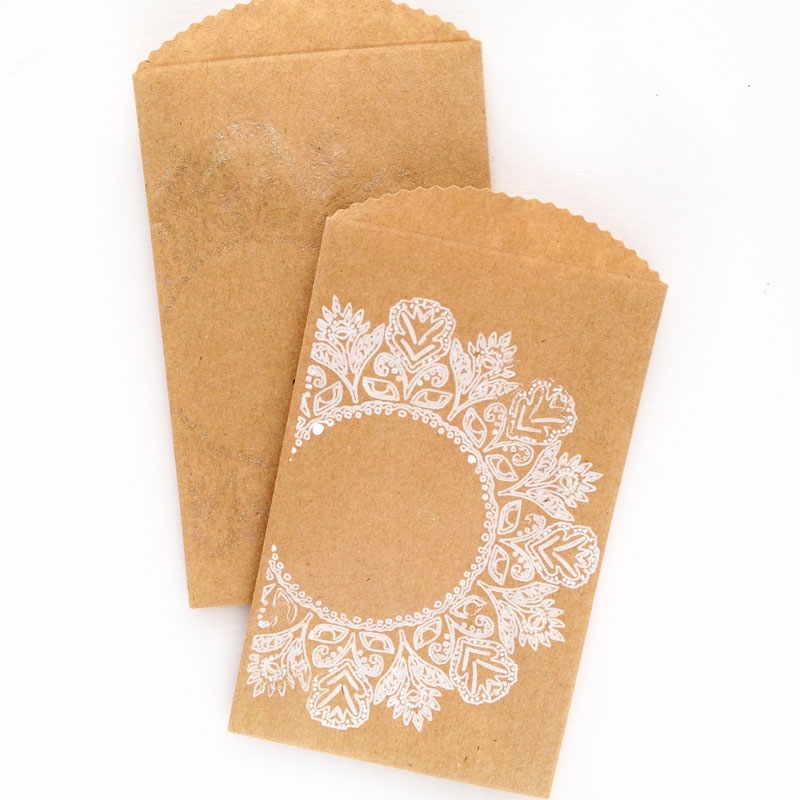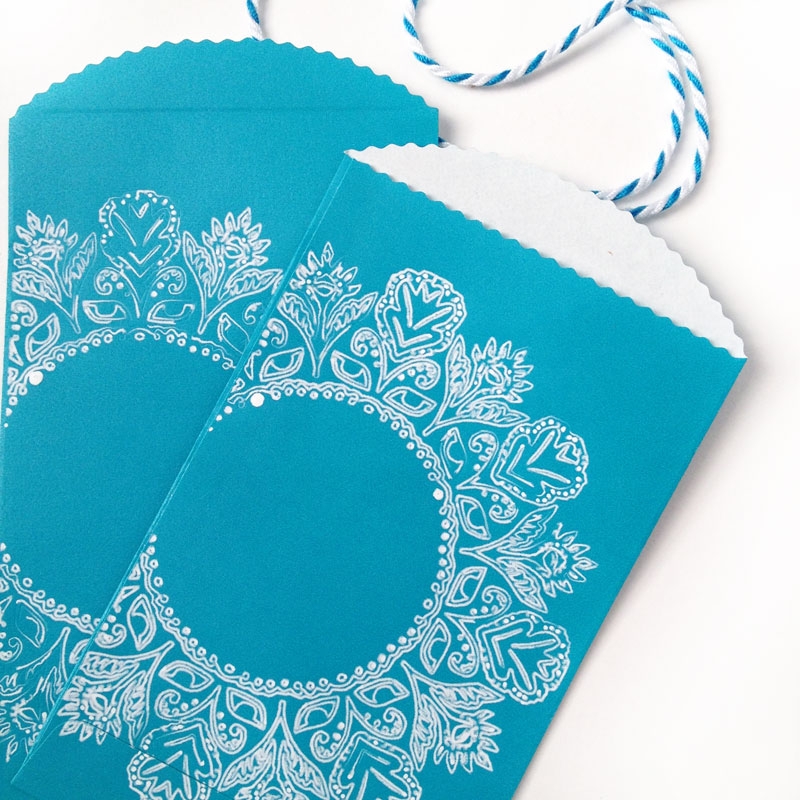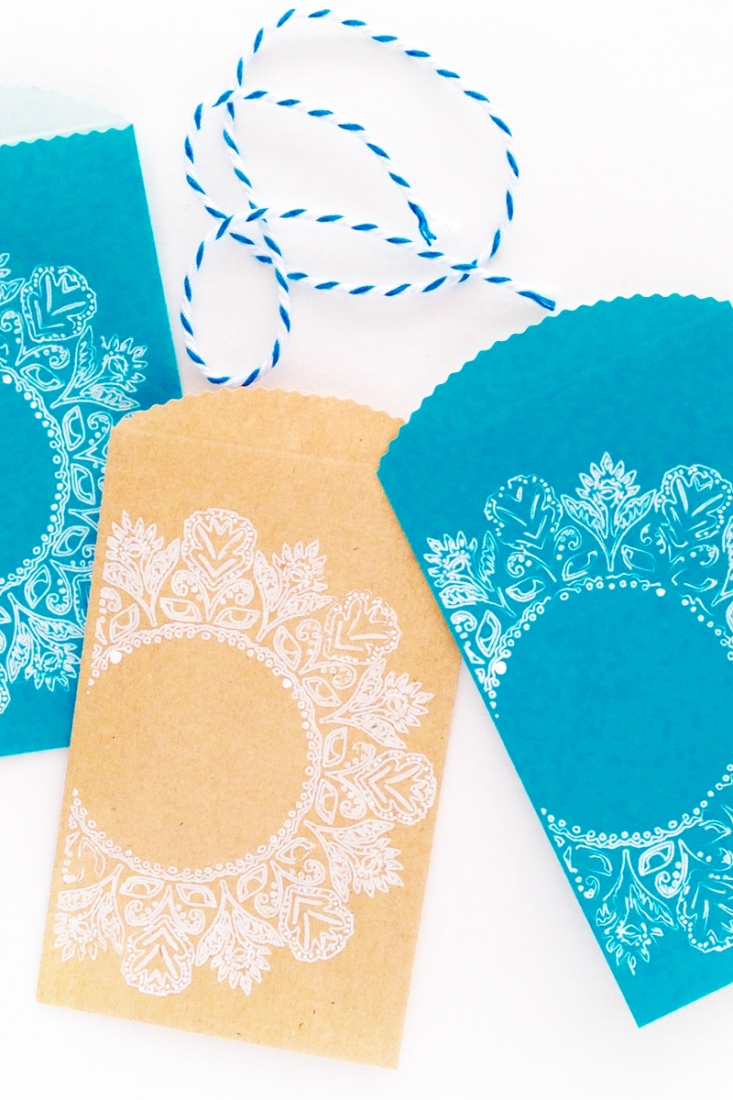 Looking for some more inspiration? Take a look at my other Silhouette projects.