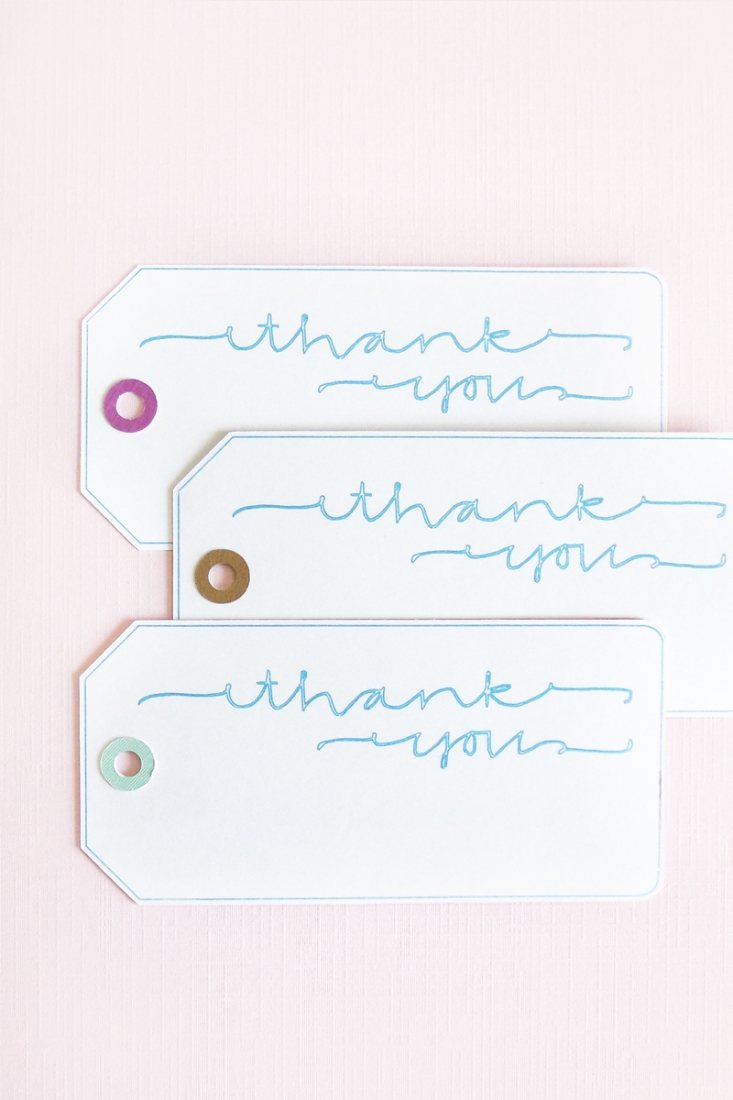 You know about my love for pens and lettering, right? Okay, so let's build on the tags we made from this post to a whole 'nother level. The Silhouette Cameo has the capability to use pens instead of a blade, so instead of the image being cut, you can direct it to draw your art or lovely letters. You can use a gel pen with the pen holder or one of the Silhouette Pens. I'm obsessed with the white Silhouette pen (surprise, surprise), but the ink ran out and I just ordered this new pack. Today we will focus on adding a sentiment to your tags using the Silhouette Pen.
---
The What
The template from this post
Sentiment (by hand or font)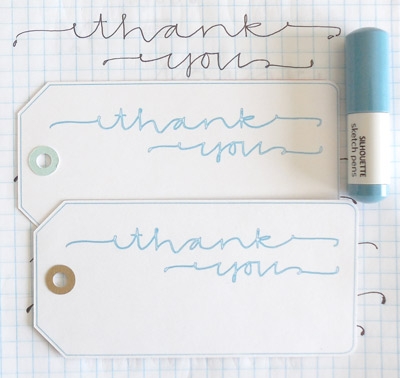 The How
Step 7:
Now go back to the Cut Style window and only select the outer tag and hole. Select Cut.
Change your Silhouette Cut Settings to Cardstock, and select Cut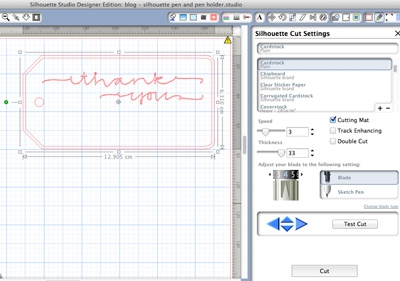 Cut out your hole borders, assemble and your set! If you want a sturdier tag, double them up. I usually do these in multiples and stash them away for the next set of thank-you gifts. Enjoy your tags!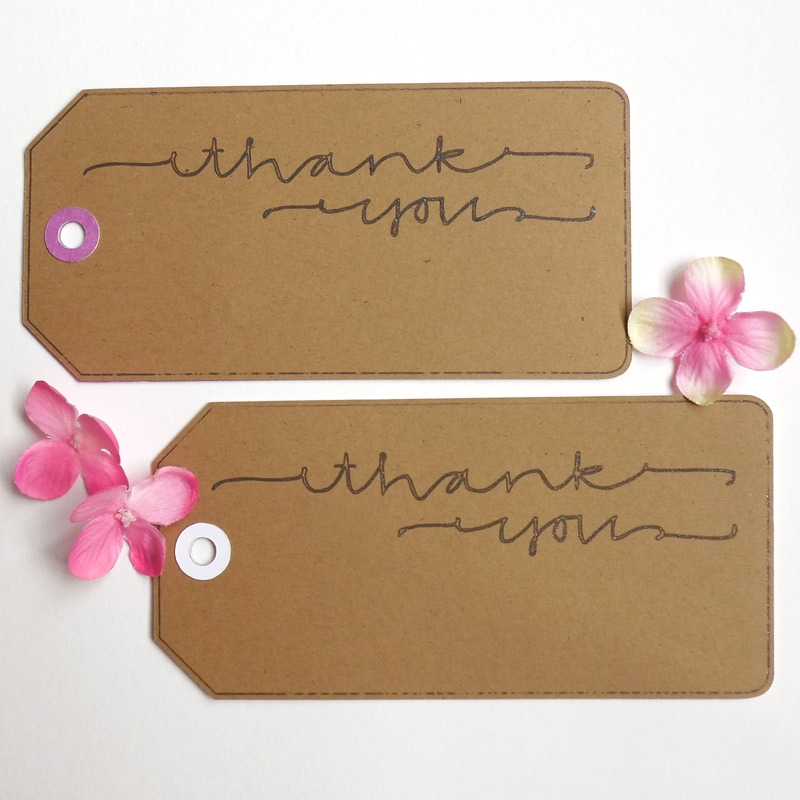 Looking for some more inspiration? Check out my other Silhouette CAMEO tutorials.