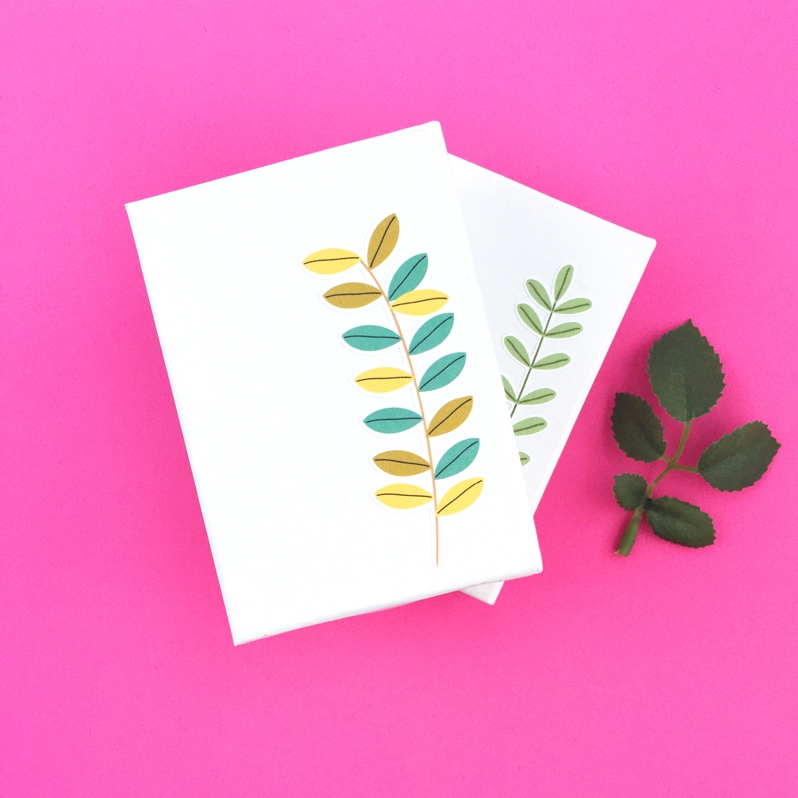 Adding a bit of color and DIY to your day. Today's Stationery DIY is all about leaf stickers. I can't get enough of them. I love the whole mod/ abstract foliage trend.  So, when I saw these gorgeous images, I had to use them. These leaf stickers or seals can be used on anything – wrap, gift boxes, gift bags… just to name a few. They add a lovely little pop of color to a simple backdrop. So… wanna make some leaf stickers?
---
The What
The How
In Silhouette Studio, open your leaf images
Use the trace and crop tools to create cut lines around your leaf images. Set these to No Cut
Use the offset tool to create some white space between your image (optional) and the cut line
Print and cut your leaves using sticker paper settings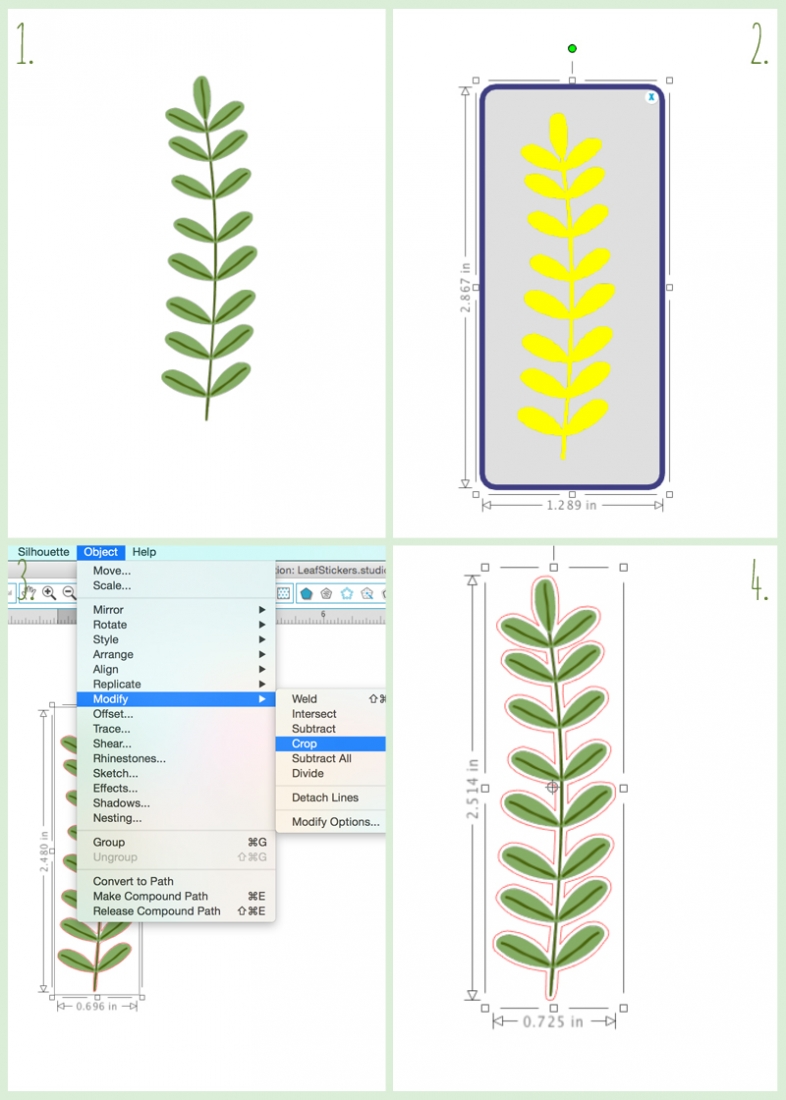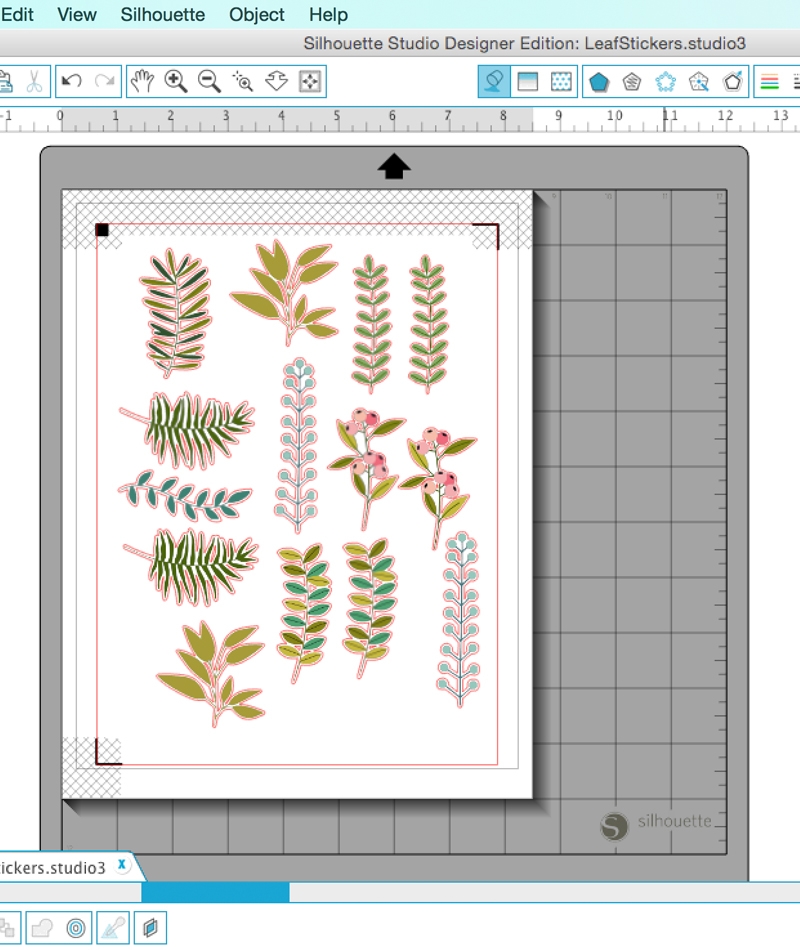 And that's it! Now that you've stocked up on your leaf stickers, you can now send your pretty packages in style. Which leaves did you use?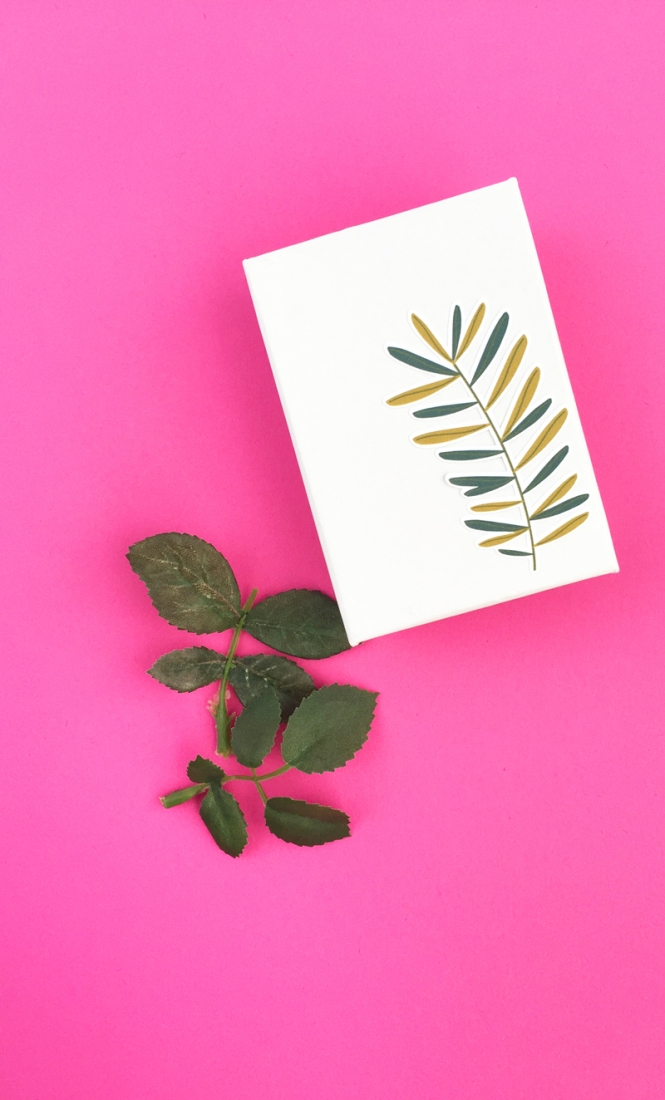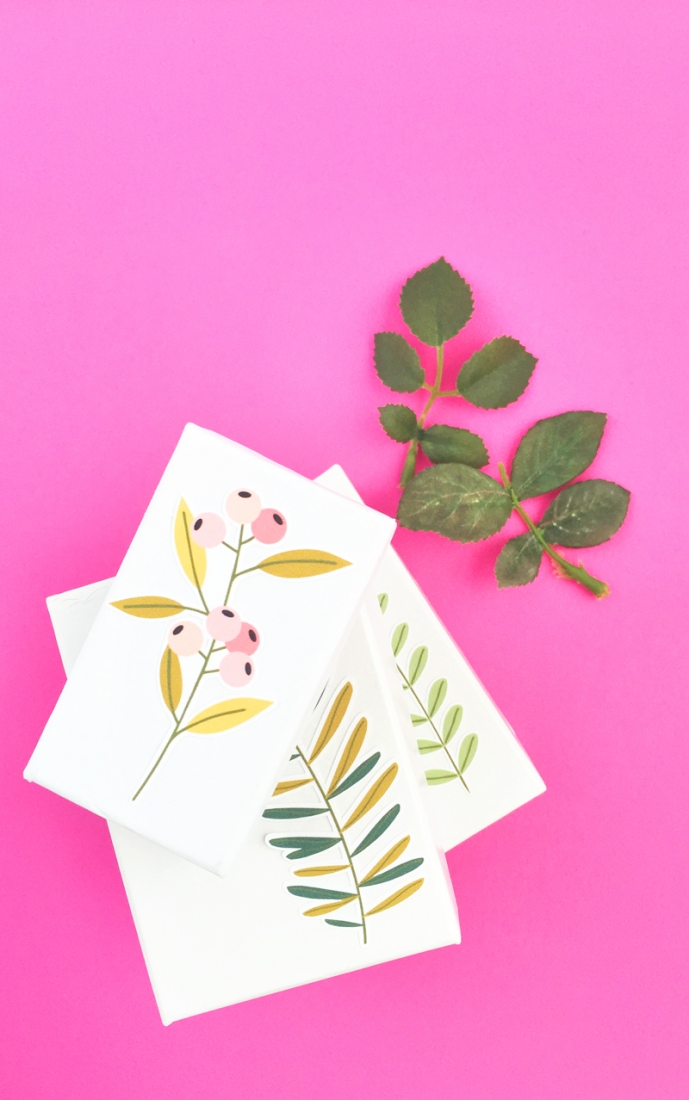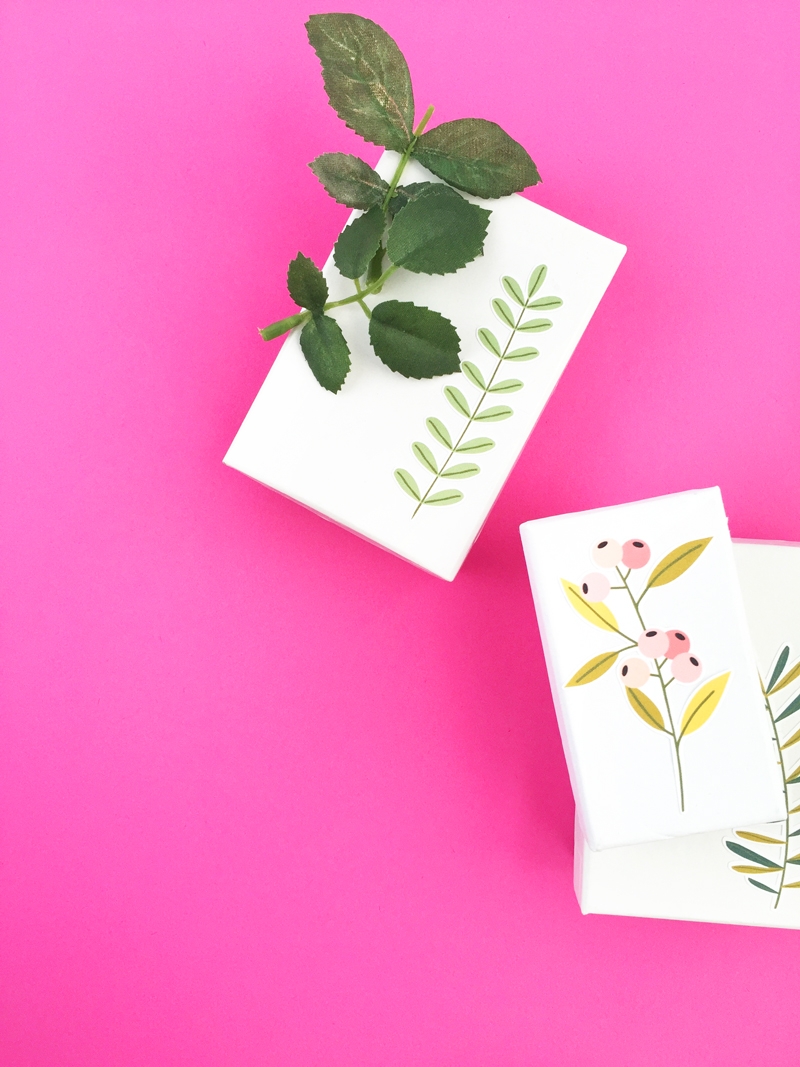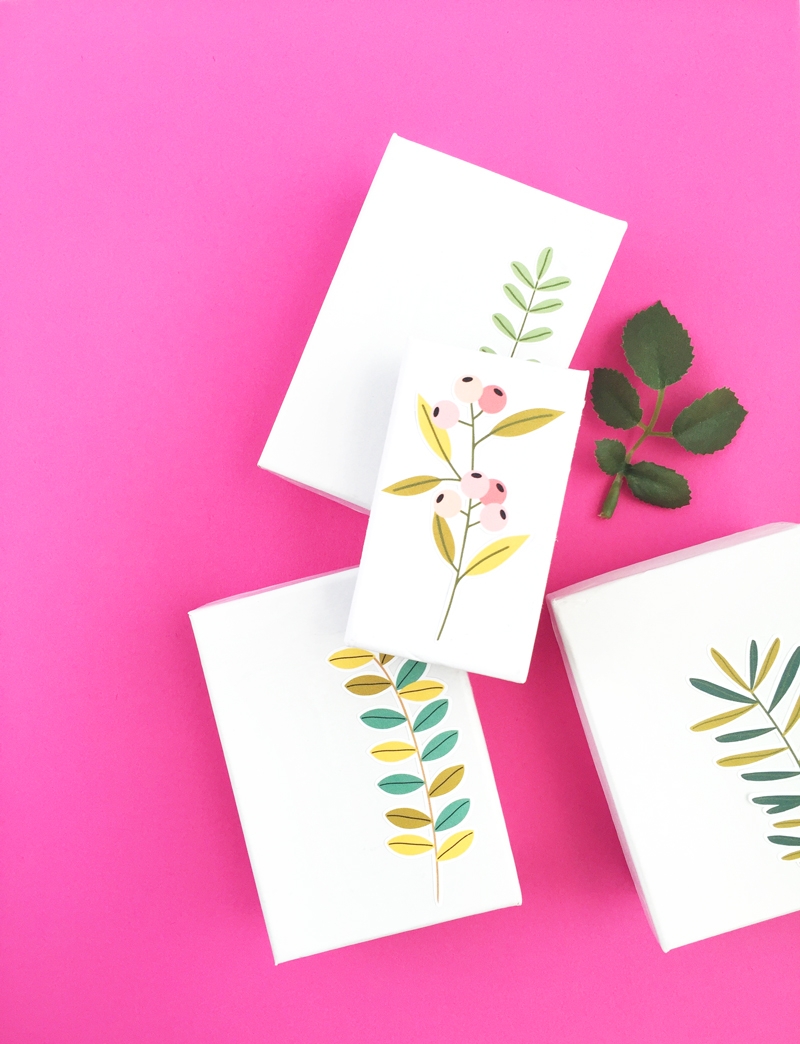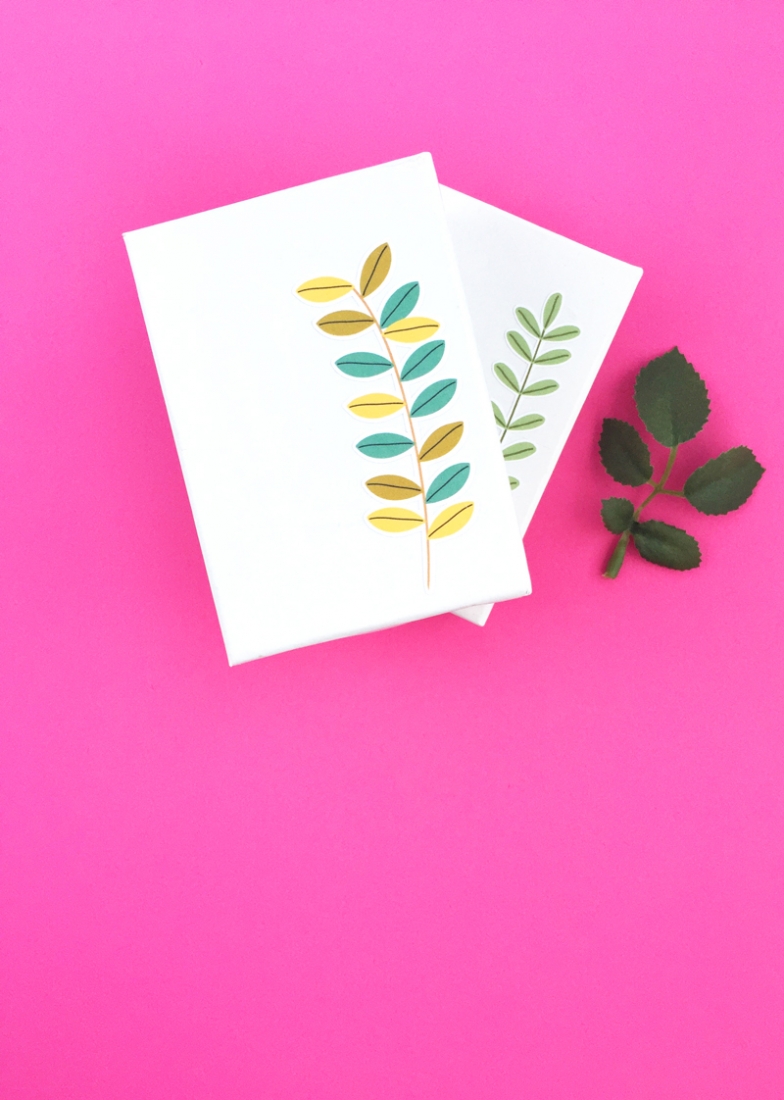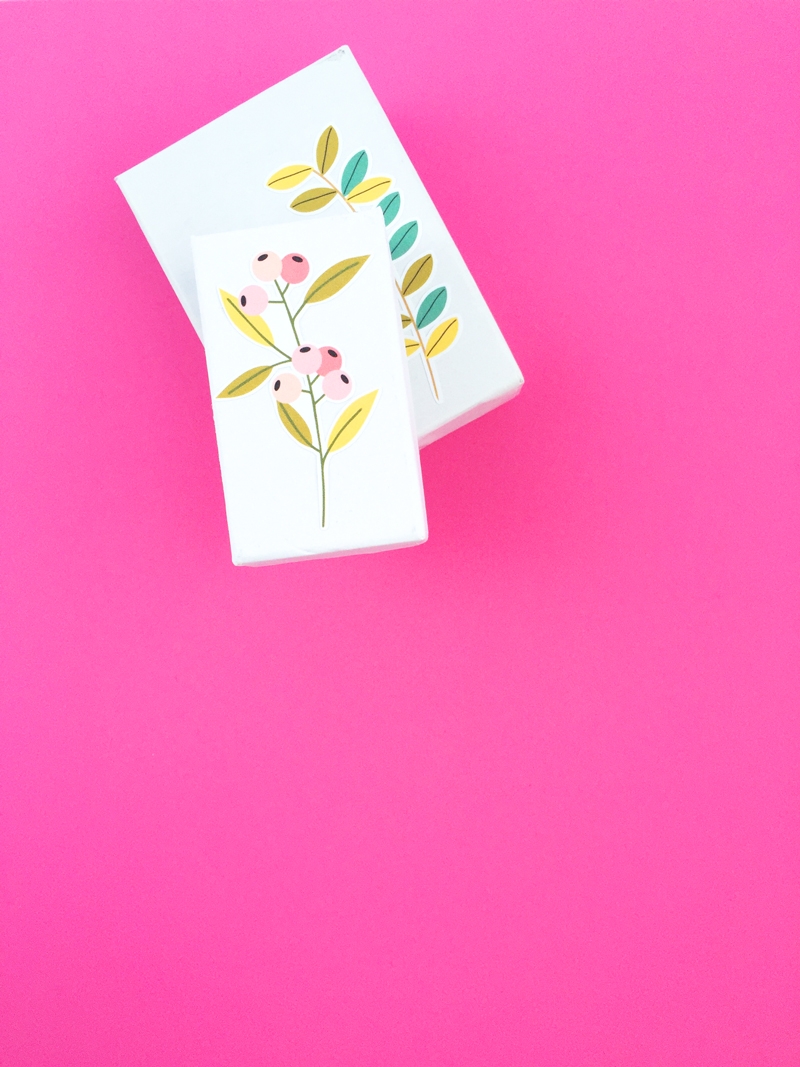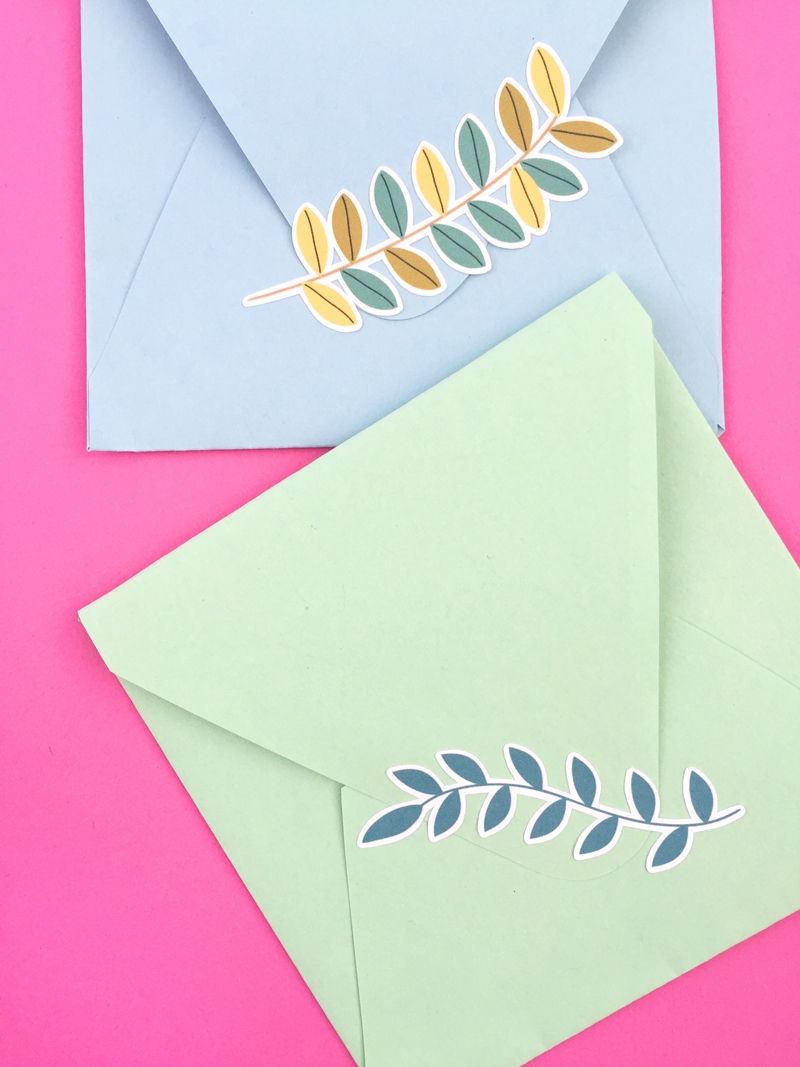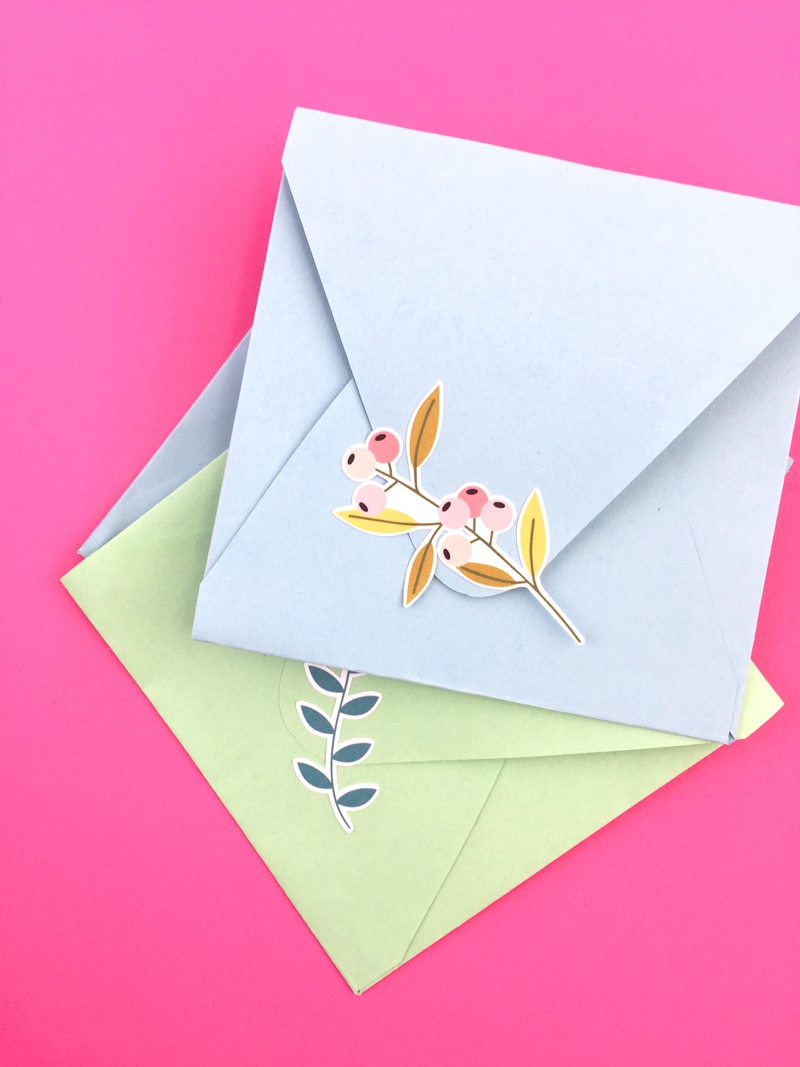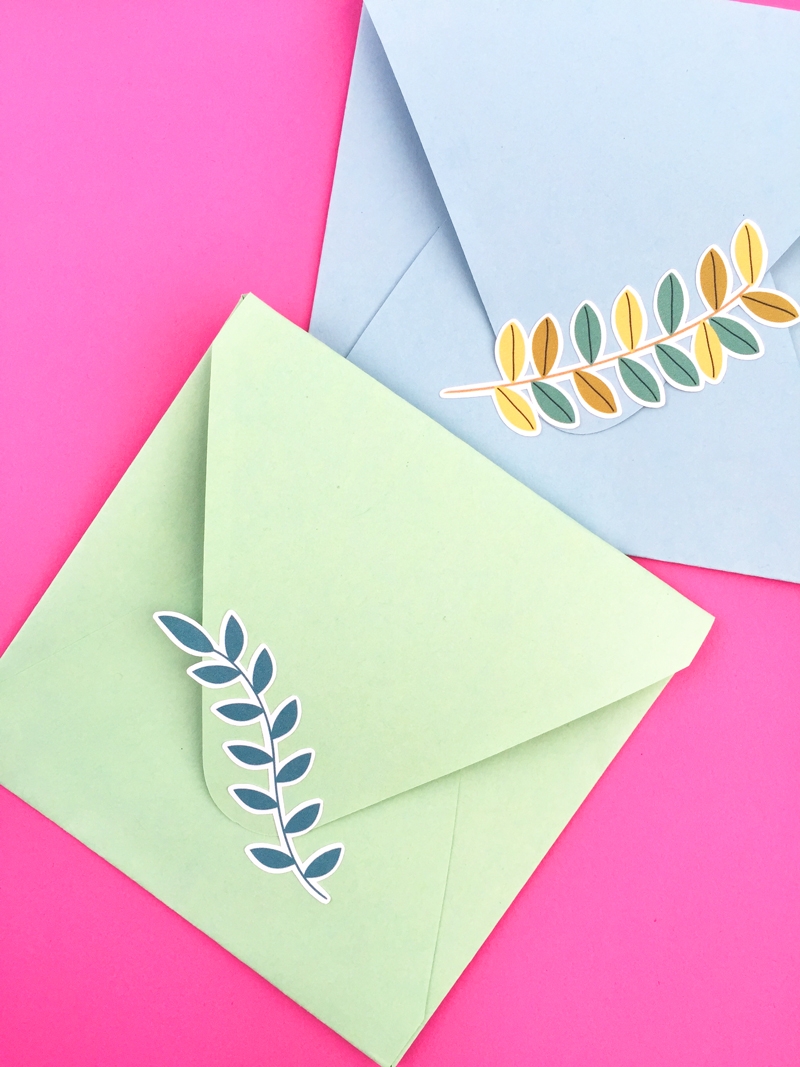 Looking for some more inspiration? Take a look at my other Silhouette projects.