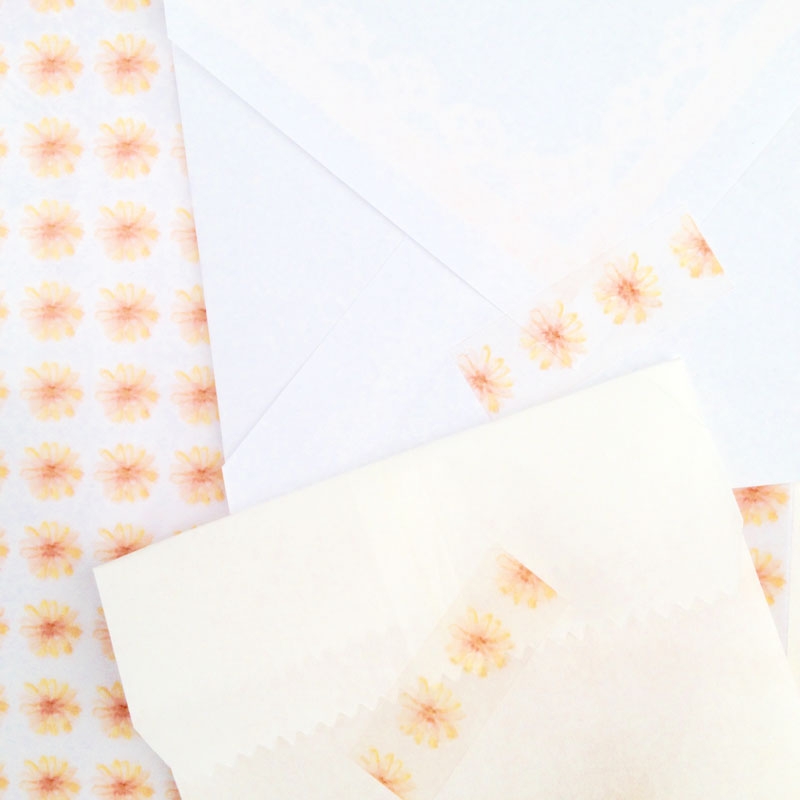 Happy Tuesday, Everyone! Today's post is another addition to our DIY Stationery collection – Watercolor Flower Tape. Very similar to my Vintage Decorative Tape a few posts ago. This time we're using one of Angie's freebies – Watercolor Daisy Clip Art. Have you had a chance to check out the Angie Makes site? So great, right? If you haven't, go check it out, download some pretties, and let's get started!
---
The What
The How
Download the Daisy Clip Art and open the flower .png of your choice in Silhouette Studio
Resize your flower to the width of your tape (mine is approx .5 in)
Use the Replicate window to create long strips
Line them up and print onto the printable sticker paper
Cut the strips and cut smaller pieces when you're ready to decorate your pretty packages!