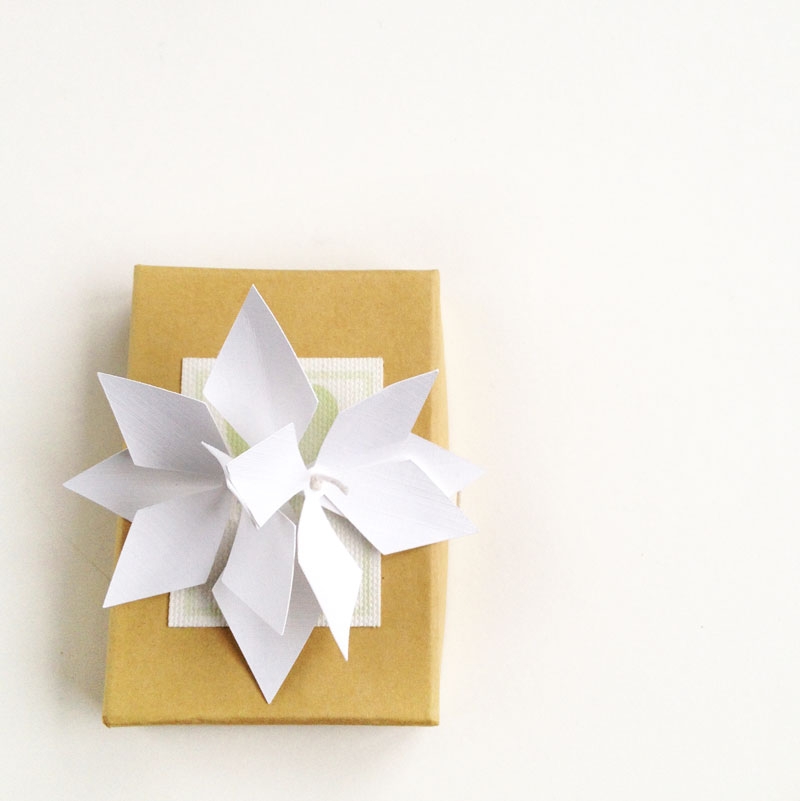 So, I was playing around with white versions of these paper flowers I made a while back, and came up with these fun flower toppers and ornaments. If you squint, they can be passed off as 3d snowflakes? Thoughts? Anyway, it's all about creativity. However you decide to place or arrange your flowers will be fun and pretty in any setting. These can also work for napkin rings.
---
The What
The How
1. In Silhouette Studio, open your diamond flower shape. I created 1 big one and 2 small ones for each topper/ornament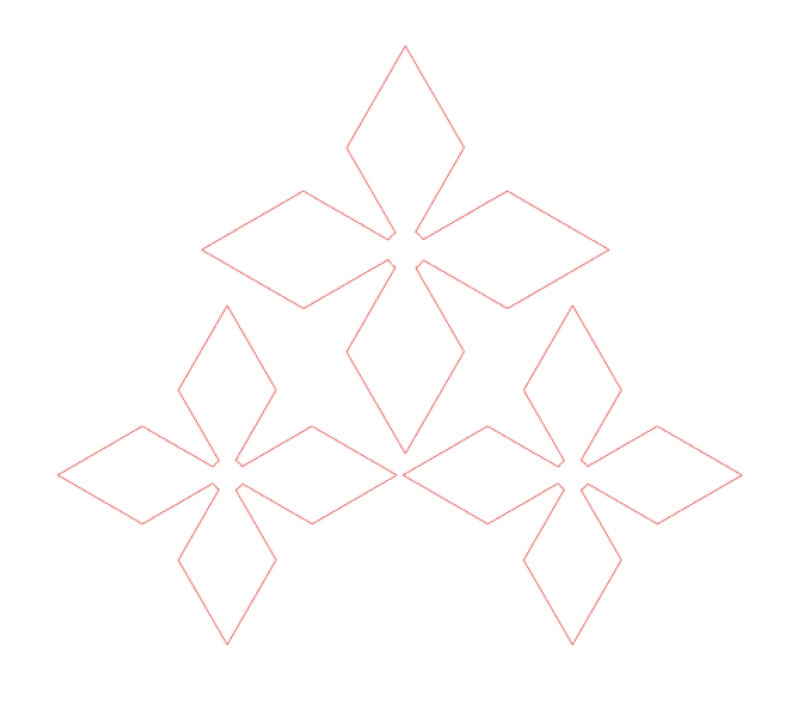 2. Cut your shapes using white cardstock, then for the largest flower punch 2 holes as shown below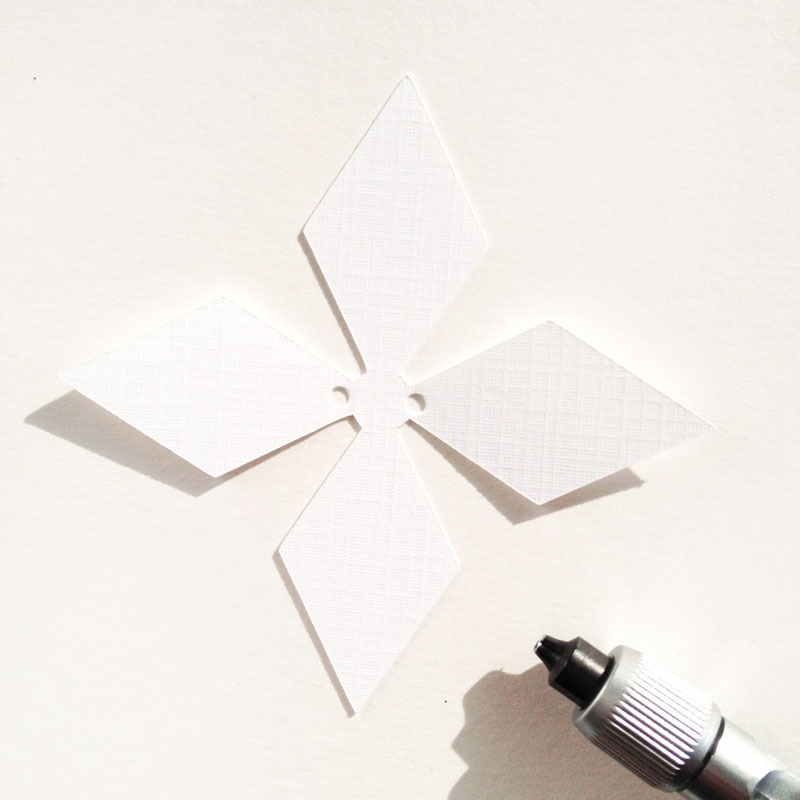 3. Use your fingers to curl the petals of all 3 flowers. Cut a length of cord that will be long enough to fit around your package or long enough to make as an ornament. Knot one end of it. The big flower is at the bottom and the 2 smaller flowers are lined up with the holes on the bigger flower. Thread the cord through all 3 flowers and make a knot at the other end. Glue in place if you want
4. If you are creating an ornament with a silver top, do the same as above, but with the silver piece at the bottom of the biggest flower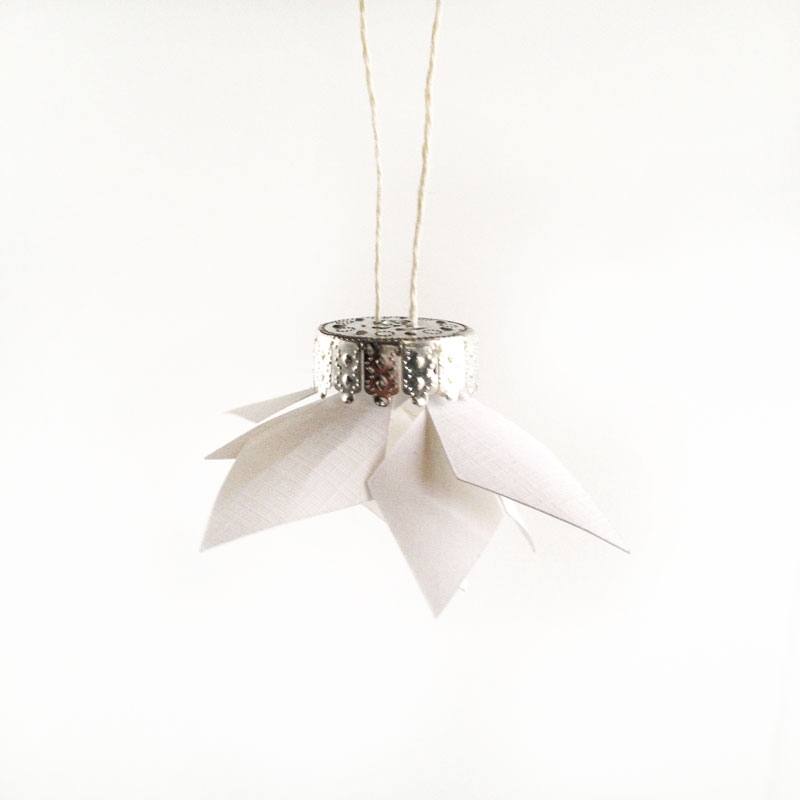 And you're done! Ornaments or toppers?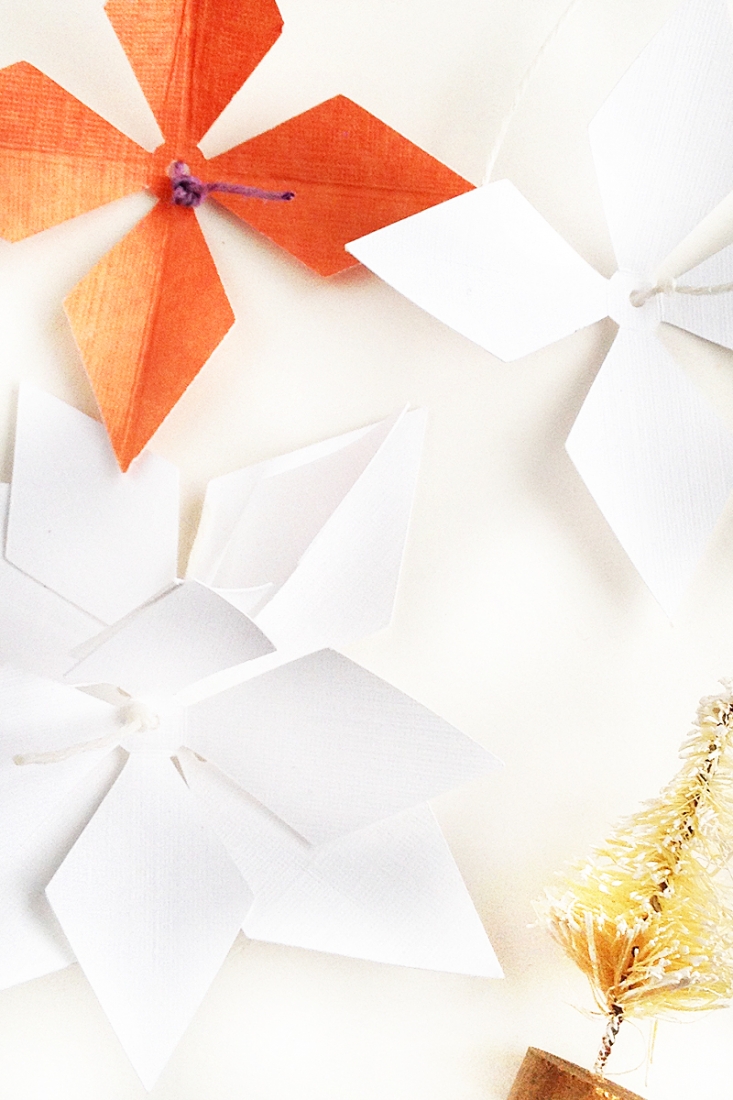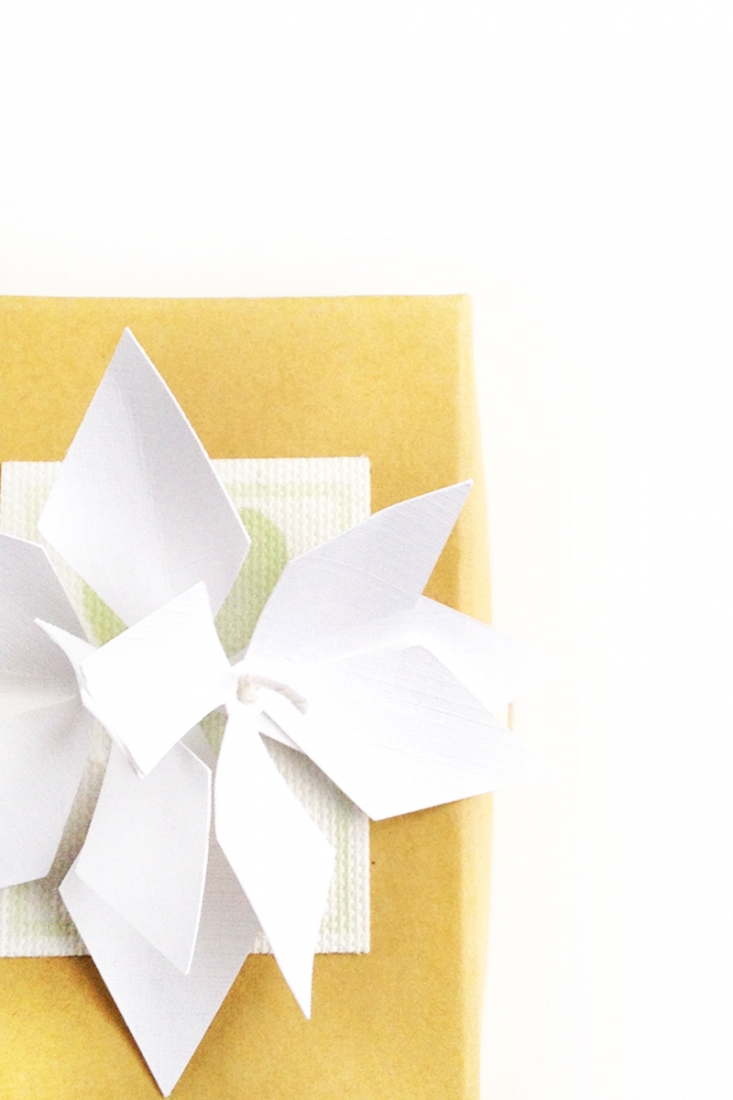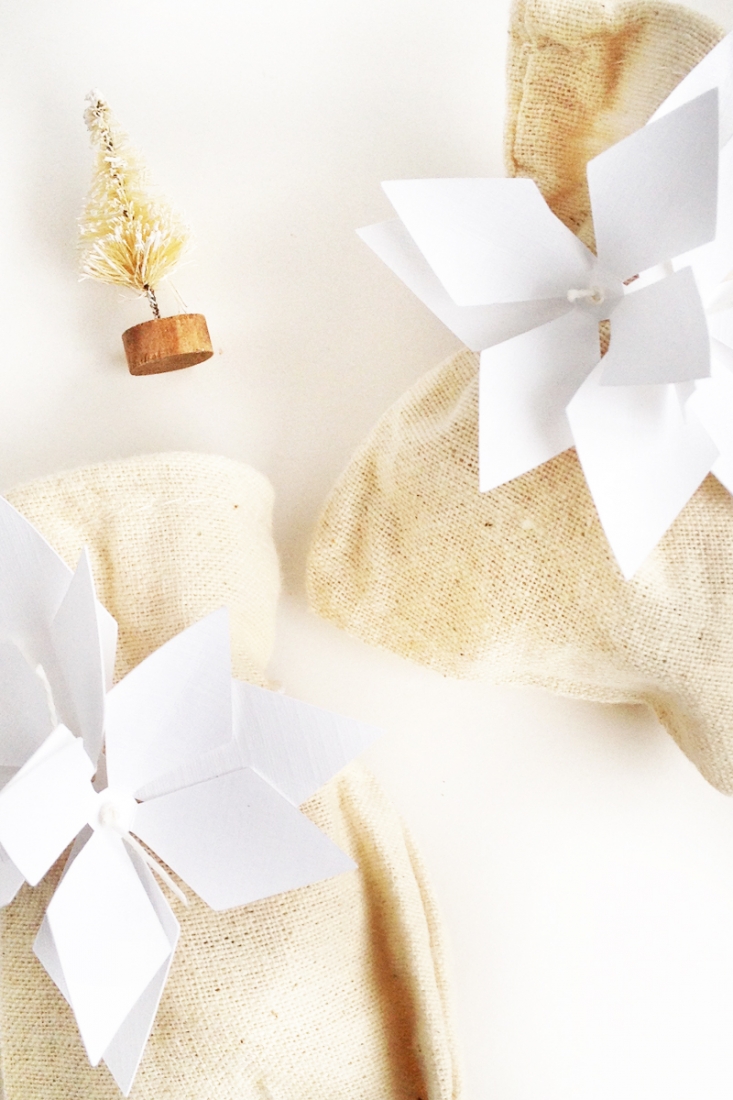 Looking for some more festive crafts? Check out my other DIY Holidays projects and craft with me.